First, a quick note on yesterday morning's chilly temperatures. The 52° low at Scholes Field in Galveston was the coolest temperature at that location since a 51° degree low on March 20 and a 48° degree low at League City was the coolest reading there since a 46° low on March 21.
Meanwhile, our attention turns to an approaching upper-level low and weak cold front/dry line expected to move east across the region on Friday. What are the expected impacts locally from this system and how will it impact our weekend weather?
The first impacts will be increasing clouds today and tonight with a slight chance of rain appearing after midnight tonight along with brisk east to southeast winds with gusts to 30-mph along the coastline. High pressure shifting to the east and low pressure developing to the west will result in increasing wave heights, dangerous rip currents and some minor coastal flooding as tide levels increase. Already, there is a caution for small craft venturing offshore and into the Bay, with a Small Craft Advisory likely to be issued by tomorrow.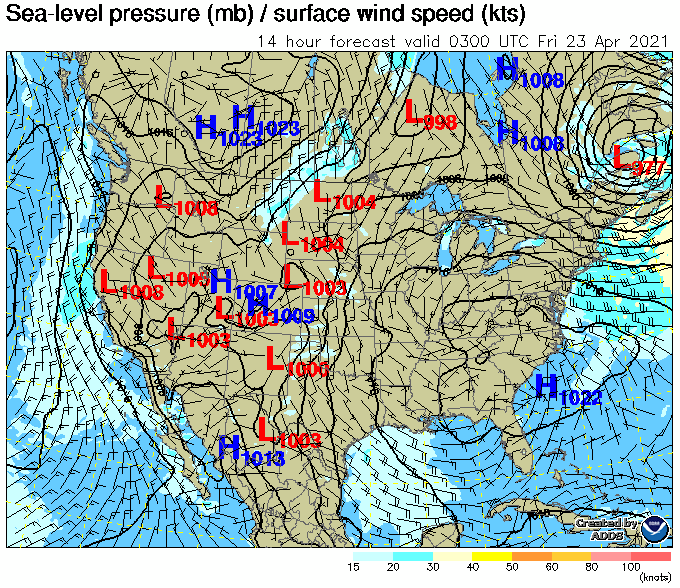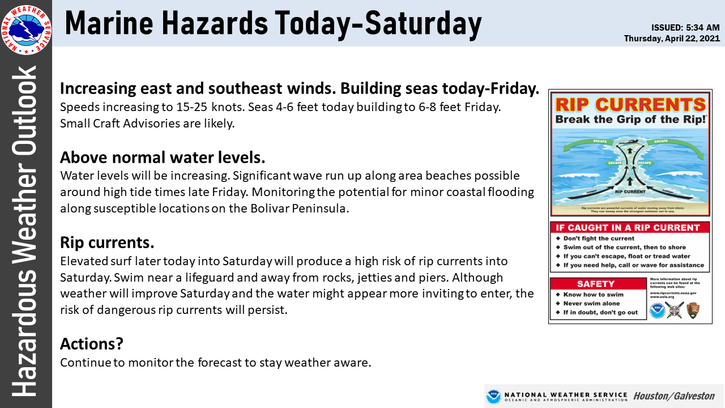 As thunderstorms develop and move east and northeast across the region there will be a slight chance of severe weather with these storms, including some hail, strong winds and isolated tornadoes.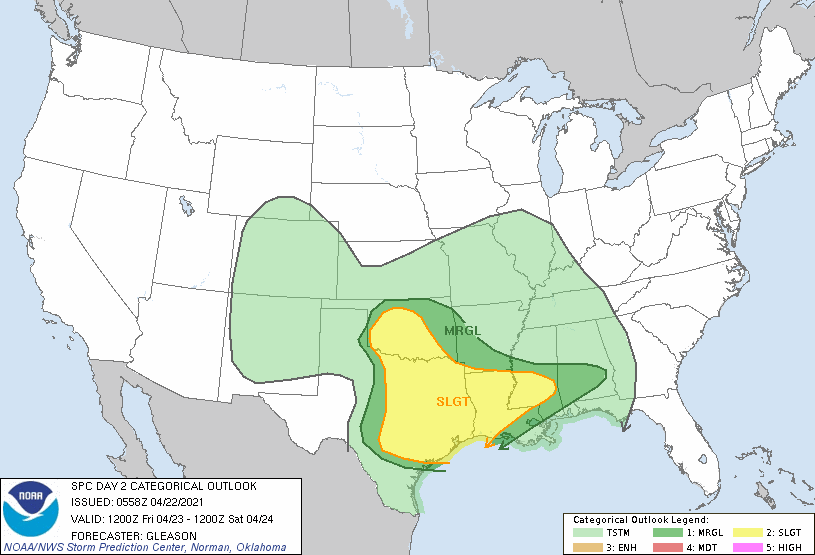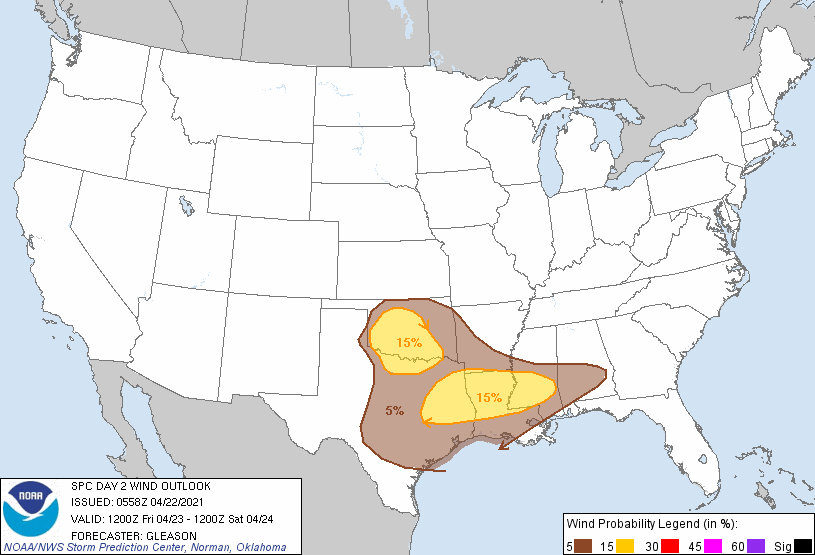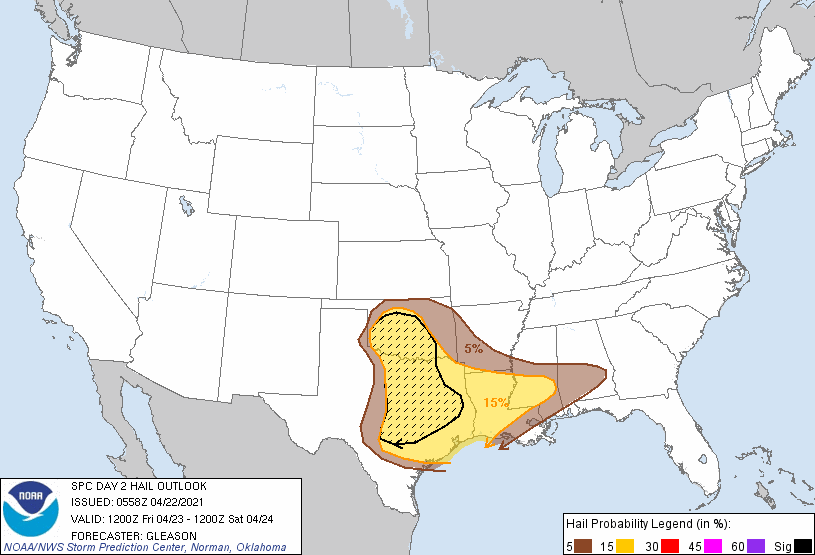 As often happens this time of year, the greatest threats will be off to our north and east, due in part, to the strong cap (area of stable air aloft) near the coast. Also, the heaviest rain is expected to be off to our north and east as well, with an anticipated ¼ to ½ inch likely across the County. Some models do, however, project ¾ to 1 ½ inches, so heavier amounts cannot be ruled out completely.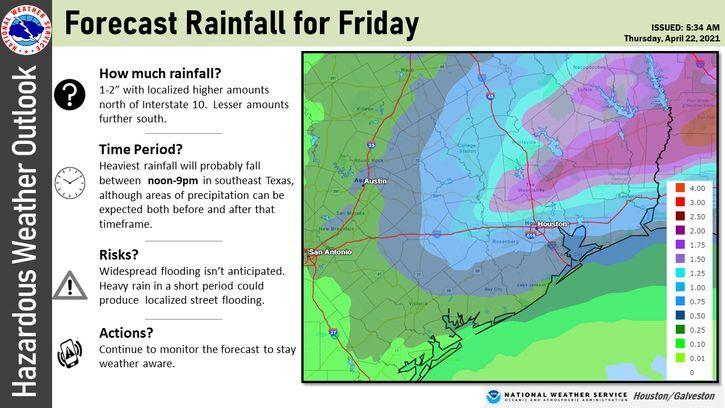 As for the weekend, there is fairly good agreement that most of the rain will move out of the area before noon on Saturday with clearing skies and warm temperatures in the low-80's by the afternoon. Sunday weather looks fine as well with sunny skies and slightly cooler temperatures.