Tropical Storm Beta is moving a little more quickly to the west-northwest and could make landfall near Port O'Connor late tonight. It's then expected to turn northeastward, paralleling the Texas coast and moving across southern Galveston County or near Galveston Island during the day on Wednesday. This means that rain, high tides, and gusty winds will prevail for at least the next two days.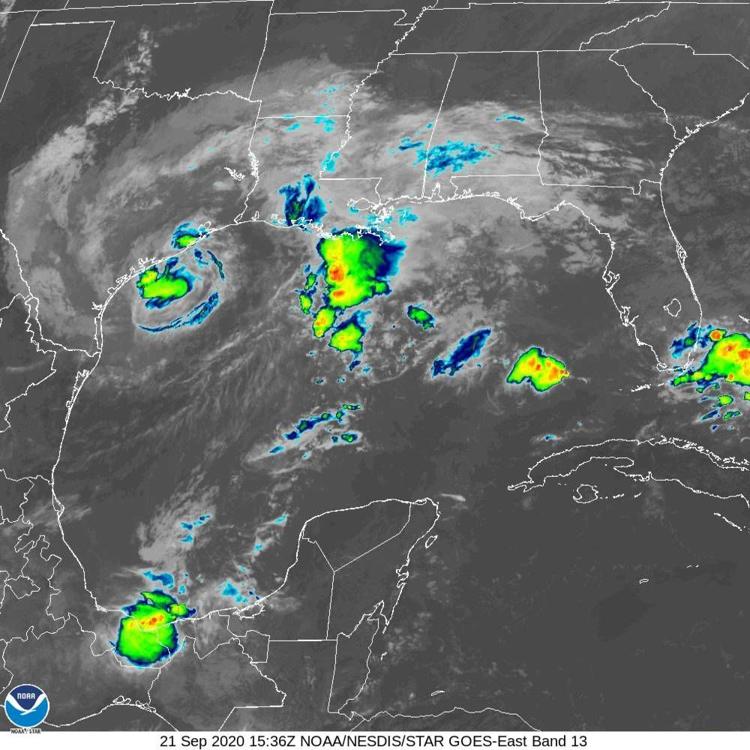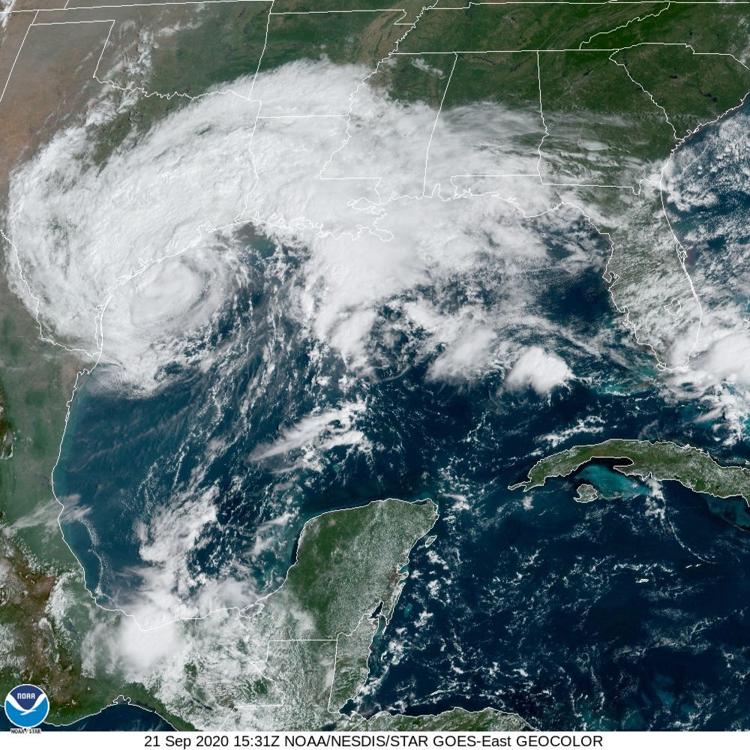 At 10 am, Beta was centered near 27.9 N and 95.7 W, or about 55 miles southeast of Port O'Connor and 75 miles south-southwest of Freeport. The storm was moving west-northwest at 7 mph with sustained winds of 50 mph and a barometric pressure of 996 MB (29.42").
This means that expected effects will be prolonged.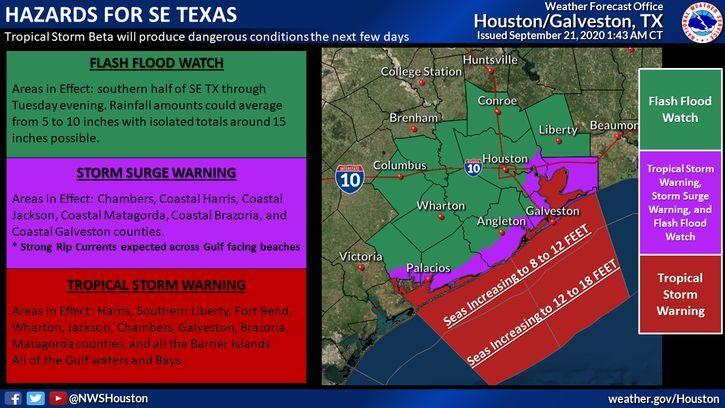 Slow-moving storms tend to pile up water and prolong coastal flooding and large waves, causing severe beach erosion as well. The expected persistent winds from the east-northeast to the southeast as the storm moves parallel to the coast, will prevent water from receding as quickly as it would with a slower moving storm.
• Three Reasons Slow-Moving Tropical Storms and Hurricanes Are the Worst
Already, tide levels have reached moderate to major flooding levels around parts of Galveston Bay and Galveston Island (click on the desired coastal gauge location in the first link below). This should continue through the at least the next two to three high-tide cycles.
• Tropical Storm Beta Coastal Inundation Dashboard
In addition, the slow movement and projected path means more time for heavy rain to cause additional flooding over Southeast Texas. With poor drainage due to high tides and heavy rains still possible, a Flash Flood Watch remains in effect for Galveston County.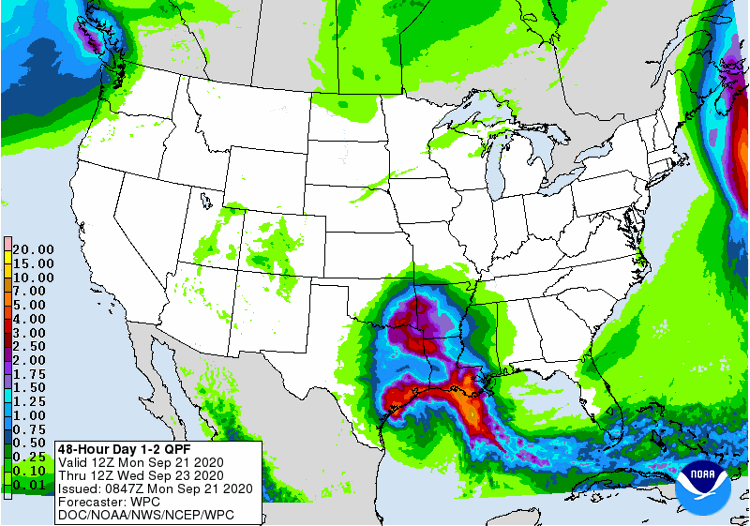 So take time to make sure you plan the next day or two according to the weather conditions, even if Beta is not a hurricane. As Yogi Berra once said: "It ain't over til it is over."