An 82 degree high Tuesday afternoon in Galveston and League City set a record as the warmest temperature ever observed in Galveston County in December.
Tuesday's high exceeded the previous record of 81 degrees for December recorded earlier this month and in 2016.
While we are recognizing all-time high temperature records, the mercury soared to 67 degrees in Kodiak, Alaska, making it the warmest December temperature ever observed in Alaska.
Rick Thoman, climate specialist with the Alaska Center for Climate Assessment and Policy, posted on twitter: "In late December, I would have not thought such a thing was possible."
There's hope for a change for those who would like to see some winter-like weather during the Holiday Season. A strong cold front expected to reach the coast sometime of Saturday will bring the coldest temperatures of the season to the area.
Low temperatures will drop into the low to upper 30s in the far northwestern section of the county with temperatures in the low 40s at the coast. Strong north winds will make conditions seem even colder.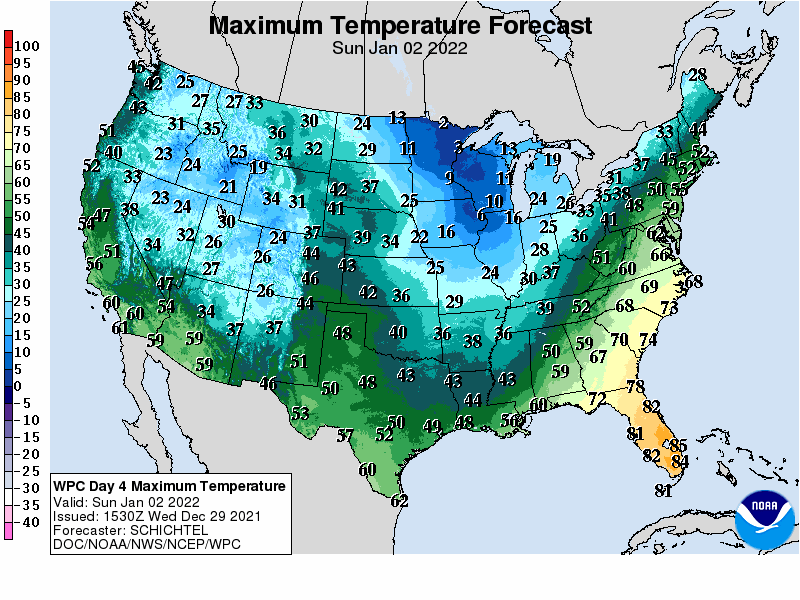 Maximum temperature outlook for Sunday:
Minimum temperature outlook for Monday morning: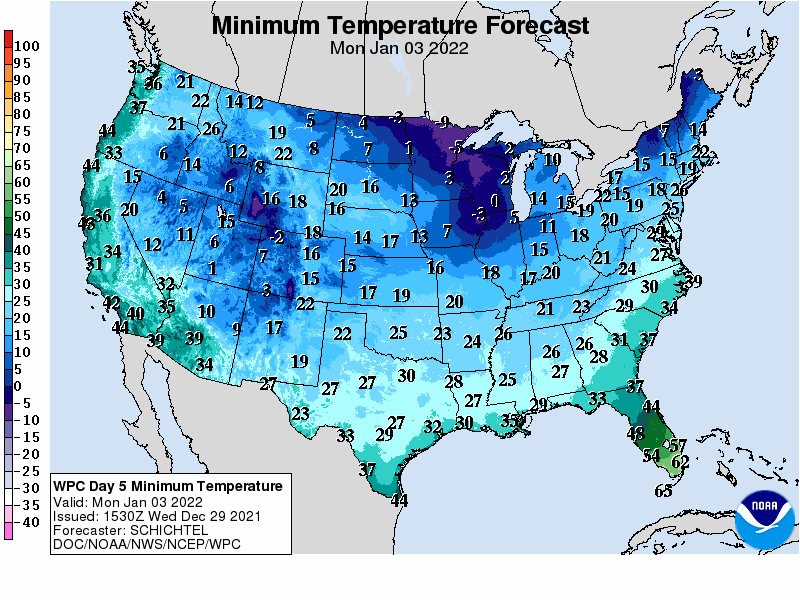 The good news is that this outbreak should be fairly brief with temperatures beginning to rebound by Tuesday afternoon and Wednesday.