The strongest cold front yet this season should reach the coast by sometime this evening, prompting a Wind Advisory for Galveston County as well as Low Water Advisories for the Bay and Gale Warnings for the immediate coast and offshore waters, for winds gusting to 45-mph or high behind the front.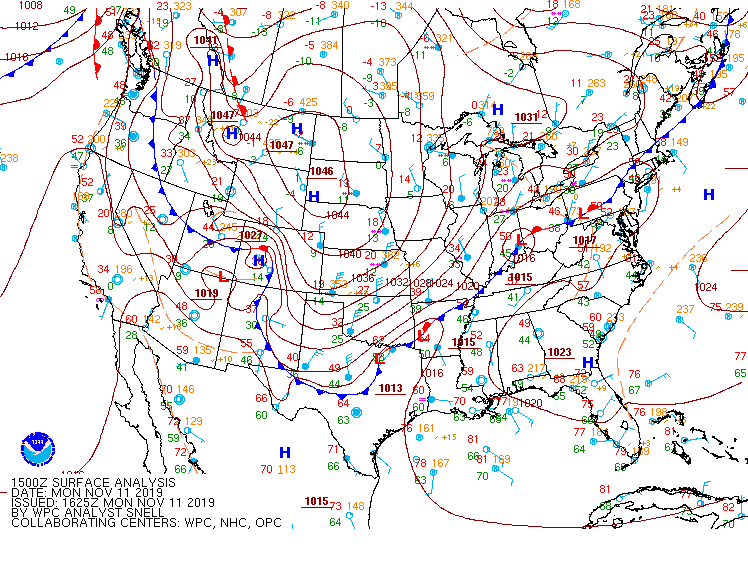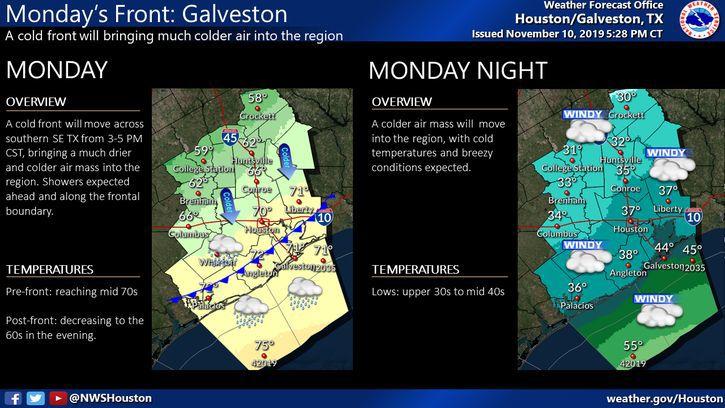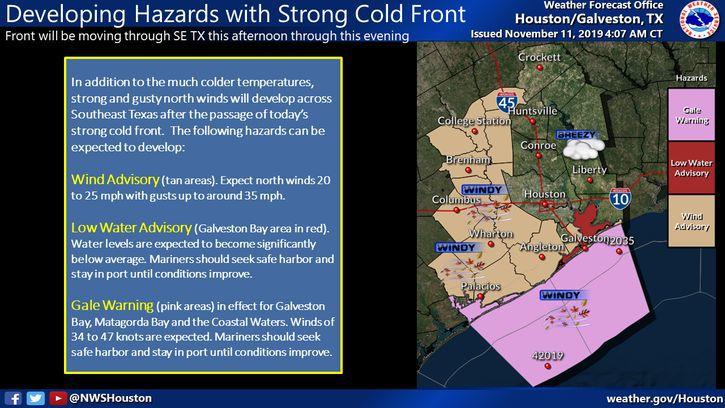 As it currently appears, most of Galveston County east of I-45 and near the coast will avoid a freeze with lowest temperatures in the 40's tomorrow morning and in the mid to upper-30's Tuesday morning. There is some chance that western and northwestern parts of the County could receive a light freeze Tuesday morning, though the best chance of freezing weather, especially a hard freeze, will be to the north and west of Galveston County.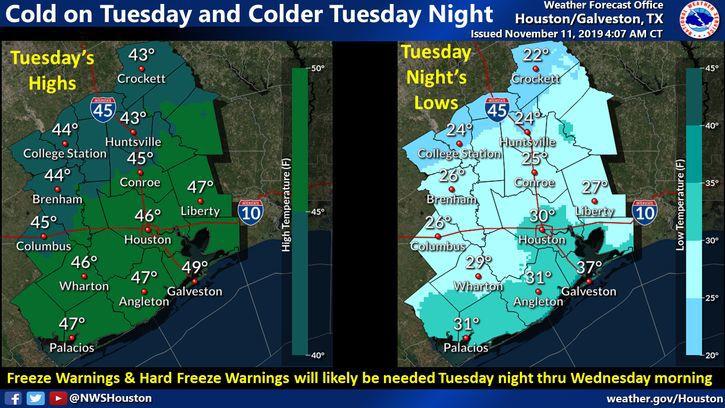 Looking further ahead, somewhat milder conditions will set in by late Wednesday into Friday as an upper-level system near Baja California tracks east. Another cold front reaches the coast, by Friday. Fortunately, this next front will not be nearly as cold as our impending one!