The 10 a.m. advisory from the National Hurricane Center reveals that Beta has weakened to a tropical depression and is slowly beginning to make its expected northeastward turn. At that time, Beta was centered near 28.9 N and 96.7 W, or about 15 miles east-northeast of Victoria. Beta was moving slowly northeastward at 2 mph. Sustained winds were down to 35 mph, with a barometric pressure of 1005 MB (29.68").
The latest projections have the center of the depression near Santa Fe, Texas, by this time tomorrow and over east-central Louisiana by this time on Thursday.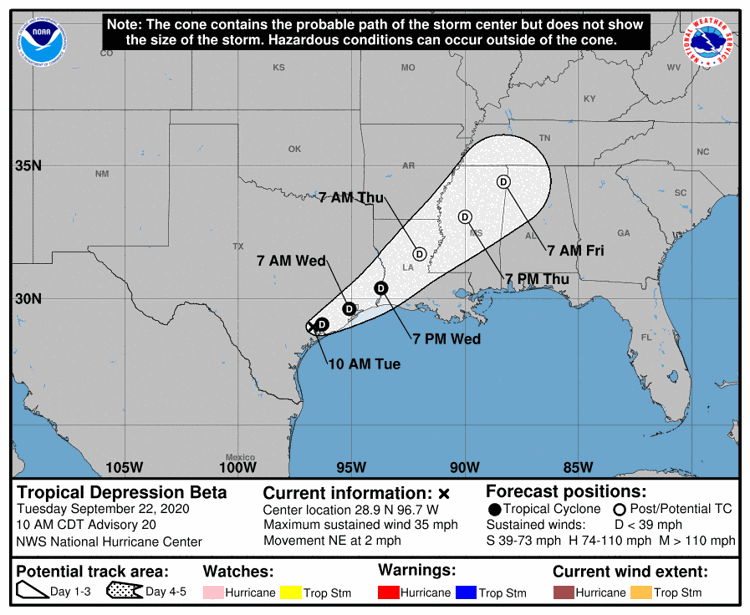 Meanwhile, torrential rains yesterday and overnight brought in excess of 13 inches of rain to Pearland, over 10 inches to the Harris County section of Friendswood, 5-6 inches across the northern half of Galveston County and over 3 ½ inches to the east end of Galveston County.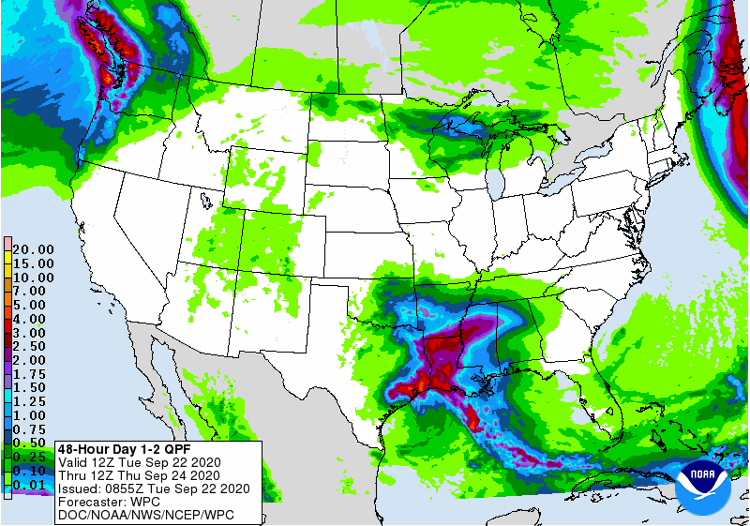 Flash-flood warnings and watches are in place as flooding persists across areas of Galveston County and Galveston Island as tide levels remain high and more rain bands continue to rotate in off the Gulf. Since 7 a.m., more than 1 ½ inches brought storm totals to over 5 inches across Galveston Island and to more than 7 inches in some inland areas of the County.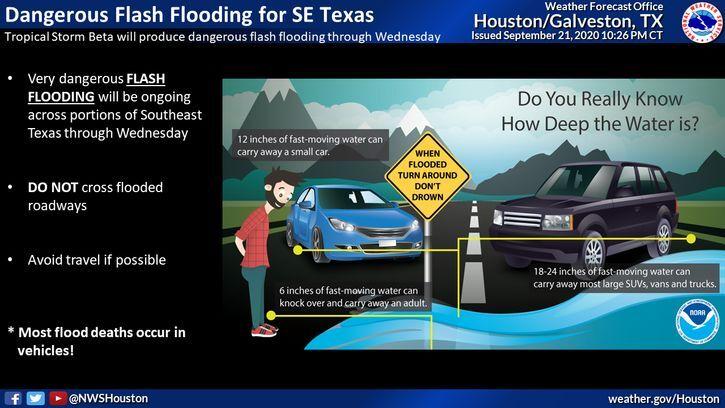 High tides will continue to be a big problem with persistent, brisk east to northeast winds funneling water into the coast and bays. In addition to coastal flooding, the higher tide levels will suppress drainage and exacerbate street flooding from any additional heavy rains.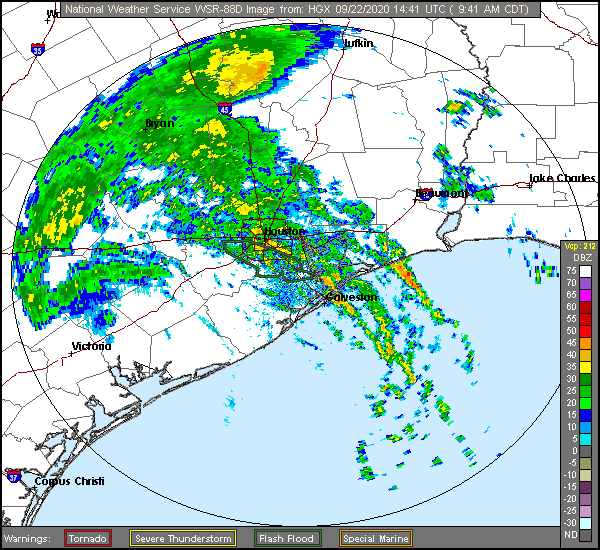 This link can provide real time coverage for tides in the Galveston and Galveston Bay area.
• Coastal Inundation Dashboard
On the brighter side, conditions should gradually begin approving by tomorrow afternoon into Thursday, with rain chances slowly decreasing as the storm moves out of our area. Even better, a modest cold front should move through the area Monday, with a reinforcing cold front reaching Southeast Texas by Tuesday, bringing sunny skies and seasonal temperatures to our area.