A strong, gusty cold front will roll across the County tonight and early tomorrow bringing winds gusting to 30-mph and morning lows in the mid-50's at the coast and low-50's to the upper-40's over northwest portions of the County. With dry air in place, no rain is expected with the frontal passage.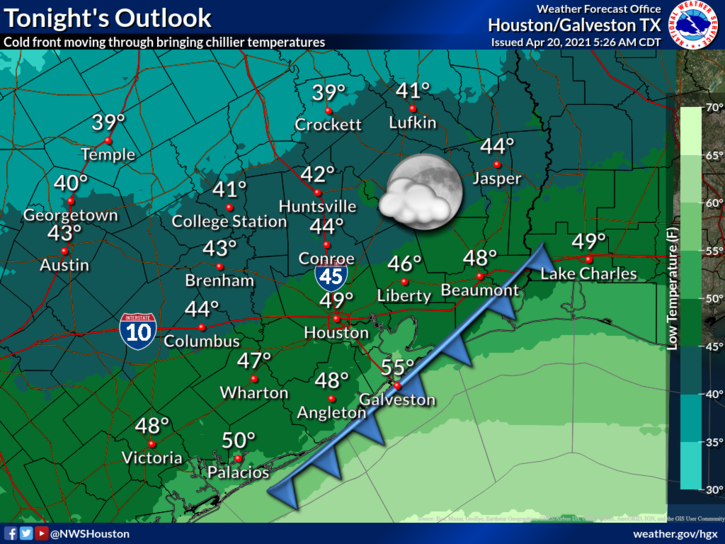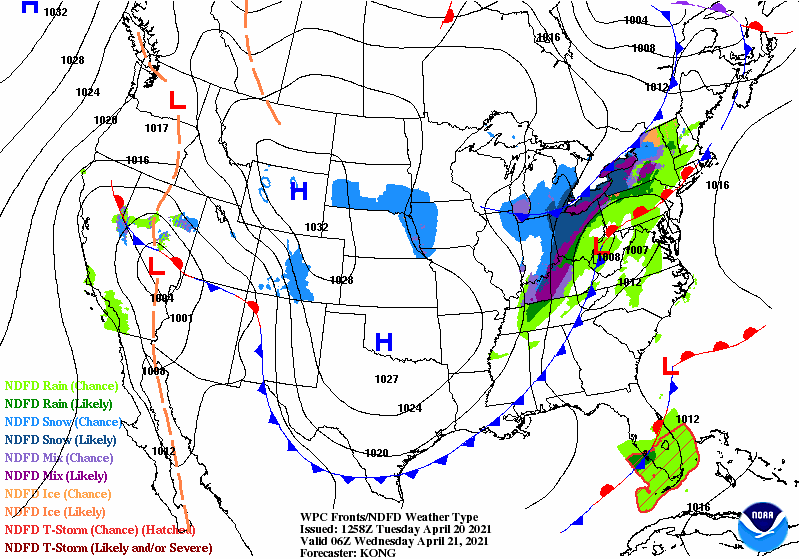 Fortunately, this spell of chilly weather will be brief with temperatures back in the low to mid-70's by Thursday afternoon as winds turn to the east and southeast.
Of more importance to those planning outdoor activities on Friday and Saturday will be the possibility of thunderstorms Friday night into early Saturday as an upper-level trough moves through the region accompanied by a weak cold front. It is also of interest to area gardeners who are coping with a continuing dry spell, especially over the southern half of the County.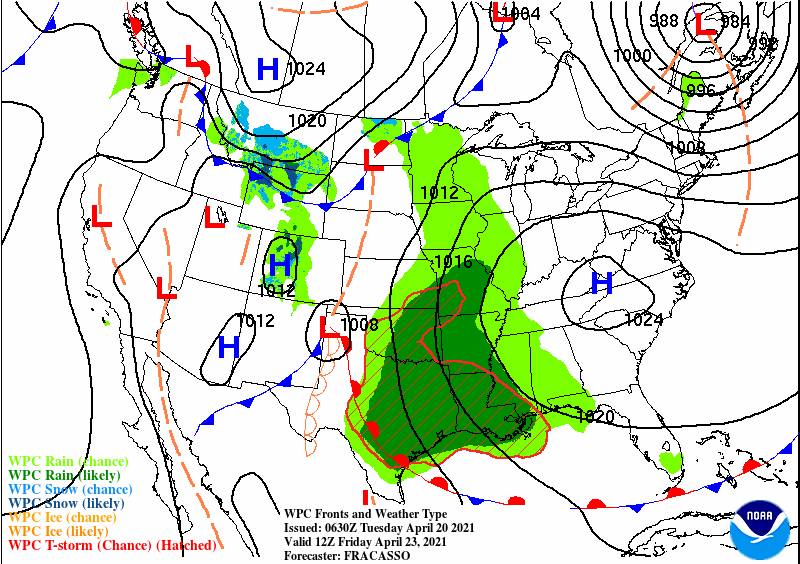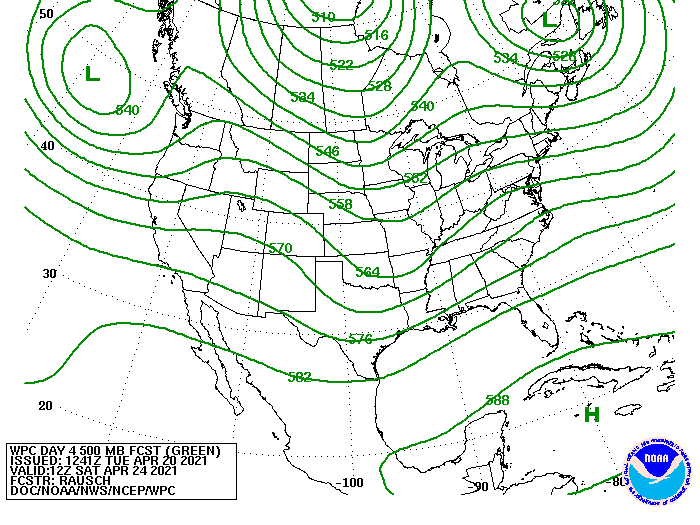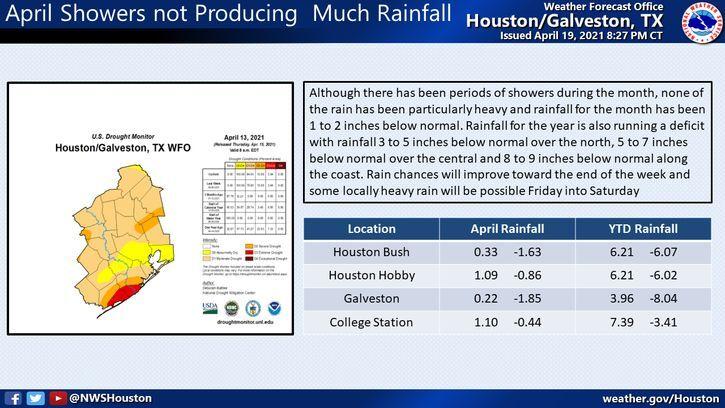 While this system promises to bring our best chance of moderate to heavy rain since March 23, these Spring-time events are difficult to predict, due both to timing issues and the location of the heaviest rainfall. As if to underscore this, the latest models have been trending somewhat drier for our area and the models still disagree on how quickly precipitation will move out of our area on Saturday.
They do all agree on the fact that deep moisture will be in place as the cold front pushes across Southeast Texas on Friday and/or early Saturday.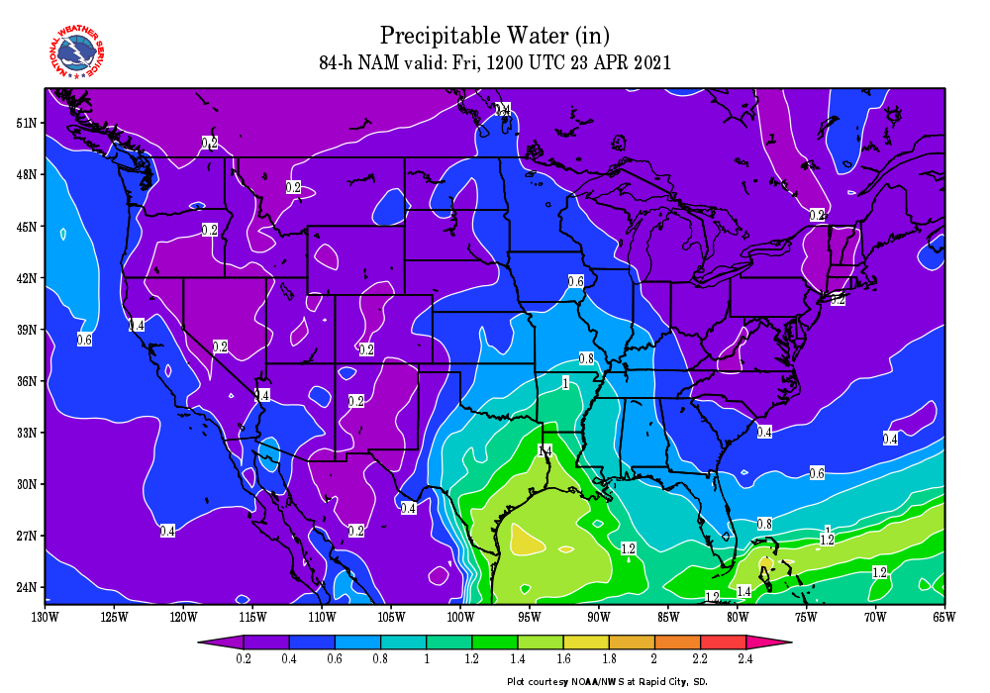 Generally, amounts of ½ to 1 inch are expected across our area (with higher amounts possible with some storms) along with a slight chance of severe weather as the storms move through the region.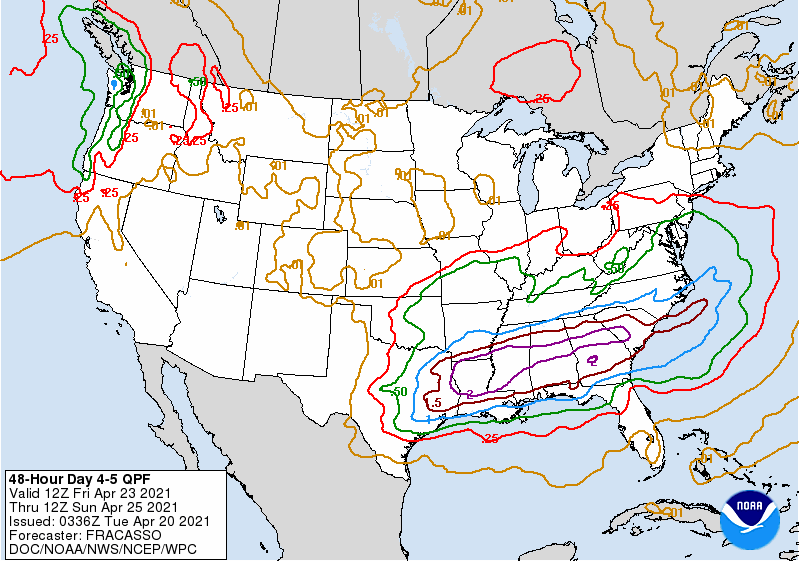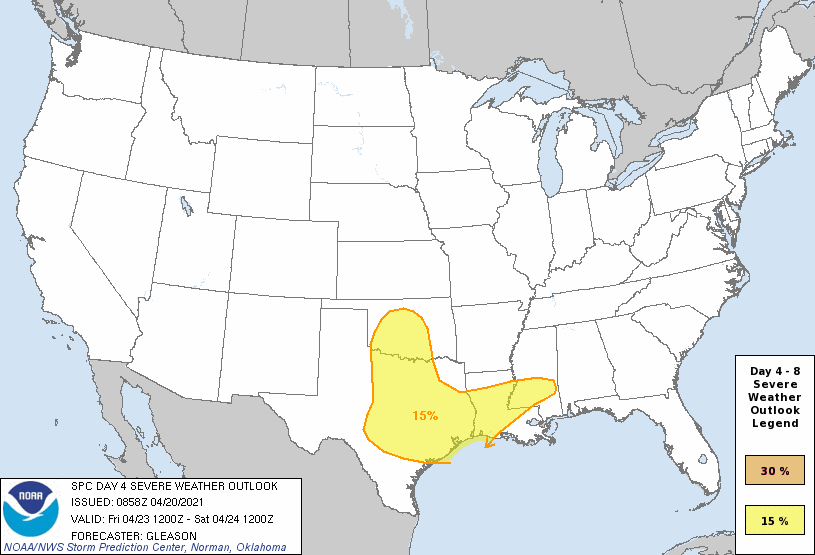 With some luck we may still be able to "have our cake and eat it too." That is, get some needed rainfall while having conditions improve by Saturday afternoon into Sunday. But some uncertainty persists this far out in time as to how any particular locale will fare with this storm event and how long rainy conditions will linger this weekend.