A double-barreled blast of some of the coldest air in several years will bring some decidedly wintry weather to the Galveston area over the coming week to week and a half. Although some uncertainties remain regarding the timing and specifics of this prolonged cold spell, it seems likely now a hard freeze will impact much, if not all, of the county with a decent chance of freezing rain or sleet late Sunday into Monday.
The first surge of cold air is expected to move through tomorrow night bringing much needed rain, breezy conditions, and colder temperatures. Rainfall amounts of ½ up to an inch or so will be likely ahead, along, and behind the frontal boundary as it moves through.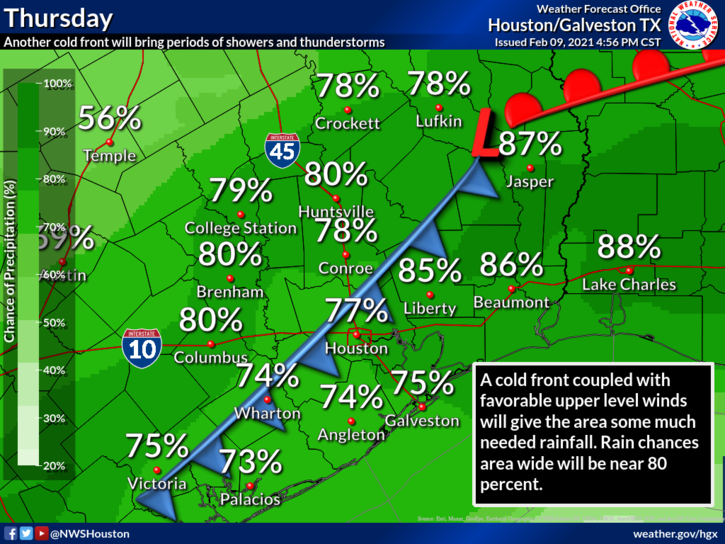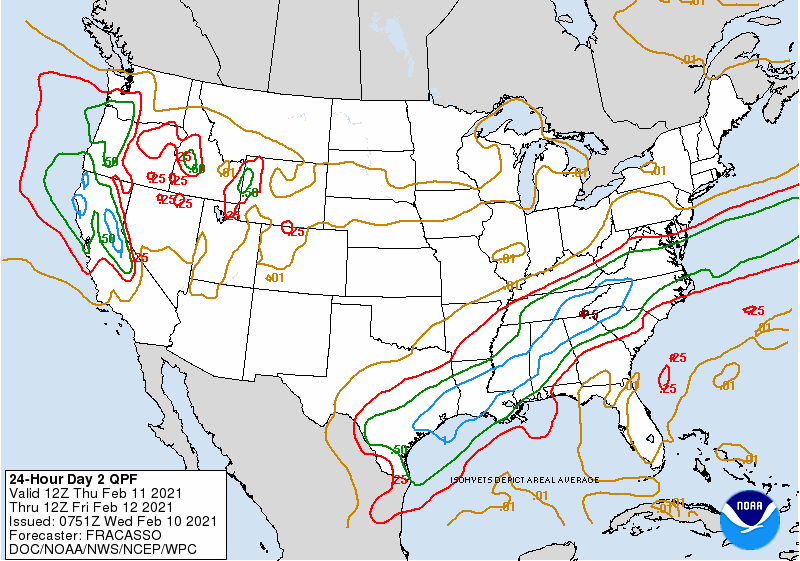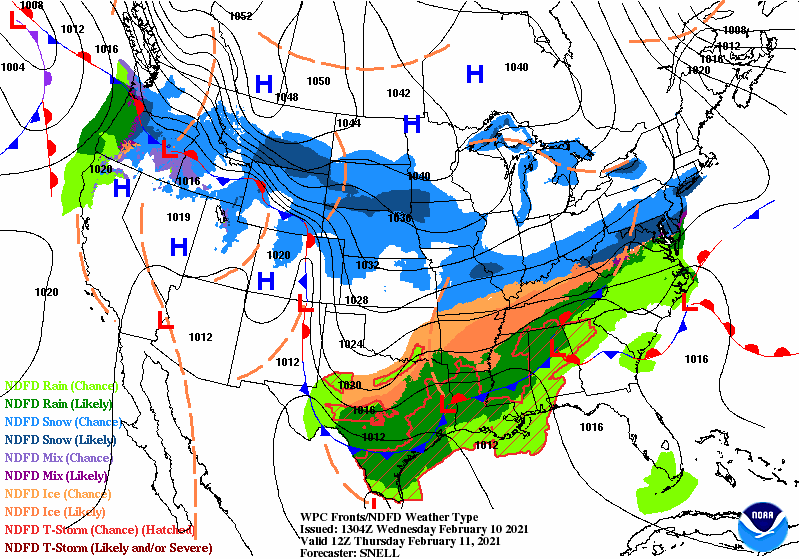 Temperatures will generally be in the 40s and 50s locally behind this first push of cold air.
Meanwhile, a reinforcing surge of Arctic air and high pressure will move in Saturday through Sunday evening, dropping temperatures to the 30s and ultimately into the 20s by Tuesday and Wednesday.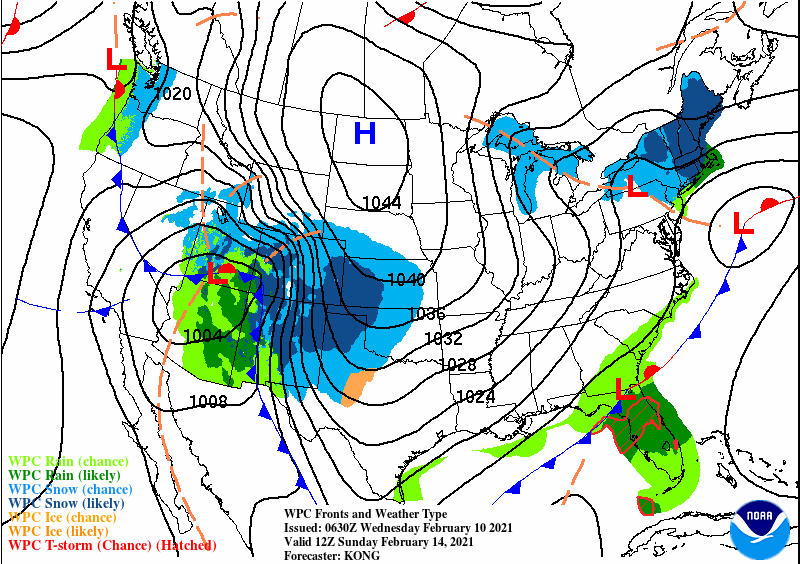 Complicating this later situation will be the development of a low pressure trough across central Texas. This will result in southwest winds and a favorable low level jet stream across our area favoring a widespread outbreak of precipitation as warmer air aloft flows over the cold air near the surface.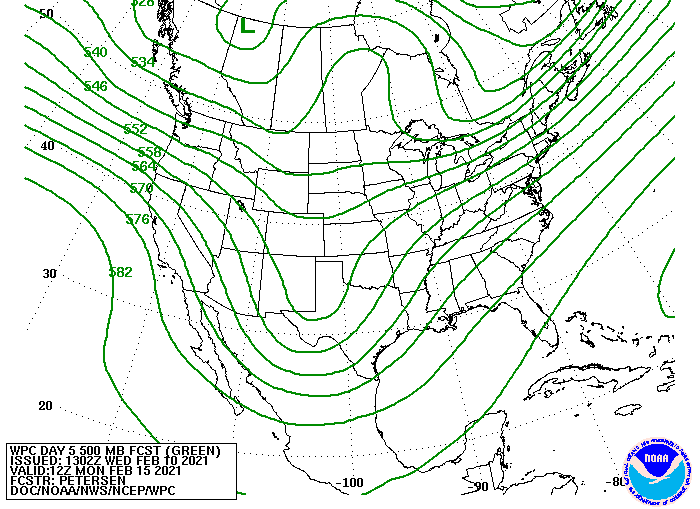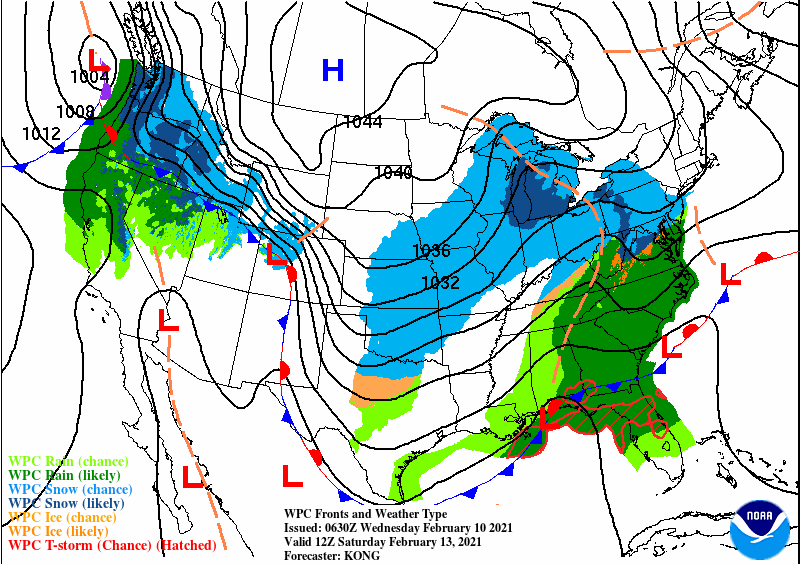 The National Weather Service office projects a 60 percent chance of rain, freezing rain and sleet for Monday, although some models (reflecting a degree of uncertainty) suggest that the bulk of the frozen precipitation may be off to our north
• Day 4-7 Winter Weather Outlook
In any case, expect a hard freeze by Tuesday morning with temperatures dipping mid-teens in the Houston area, near 20 over north and northwest portions of the county and into the mid-20s at the coast with even lower temperatures possible according to some models.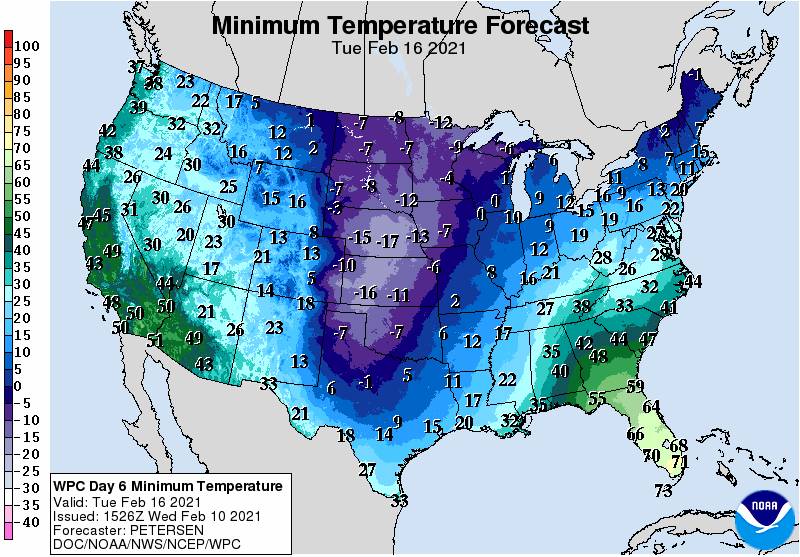 The Houston-Galveston National Weather Service Office summarizes the outlook this way: "Precipitation chances increase late Sunday into early next week with a potential for a wintry mix. Confidence is moderate in terms of a wet/unsettled pattern during this period; however, uncertainty arises on the type of precipitation ... prolonged period of very cold conditions will be possible. Be prepared to take action and protect people, plants, and properties (pipes). We encourage you to monitor the forecast over the next days for the latest information and/or possible headlines."
I will provide further updates as indicated.