A weak cold front will pass across the county tonight bringing a chance of showers followed by partially clearing skies and cooler temperatures. Although we should see some sun in the wake of this front, southwest winds aloft may keep upper-level clouds for the next couple of days. Rainfall amounts with the frontal passage are expected to be modest with less than ¼ inch of precipitation over most locales. Nevertheless, we should get a break from the dreary fog and mist of late.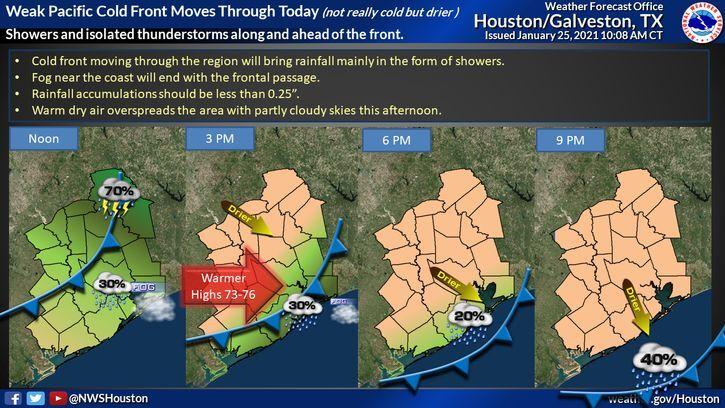 A reinforcing cold front early Wednesday should result in sunny, breezy, cool conditions for Wednesday through Friday. Mixed sun and clouds, along with low humidity levels, will be likely for the last half of this week as cold high pressure builds south from the Upper-Midwest into Texas. Temperatures overall should not be too extreme with morning lows in the 40s and 50s across most of the County.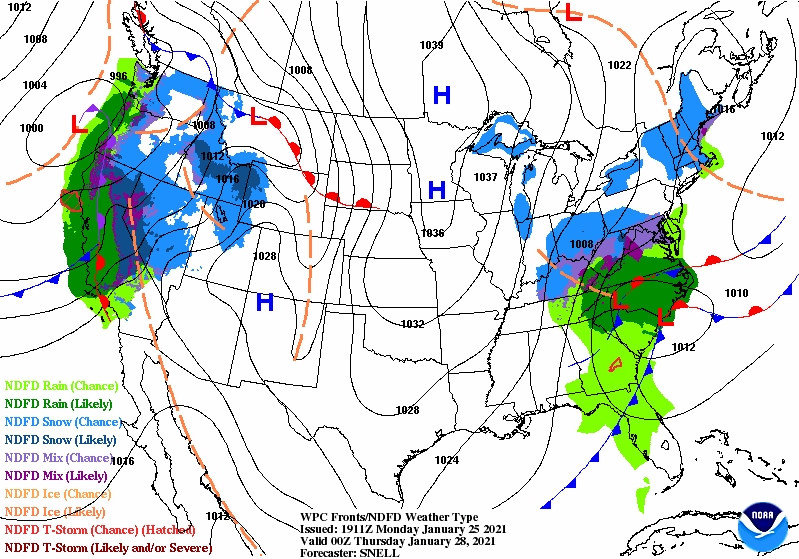 Clouds, milder temperatures and some sea fog may be likely again by Saturday and Sunday as a warm front approaches the Texas coast and south to southeast winds return to the area.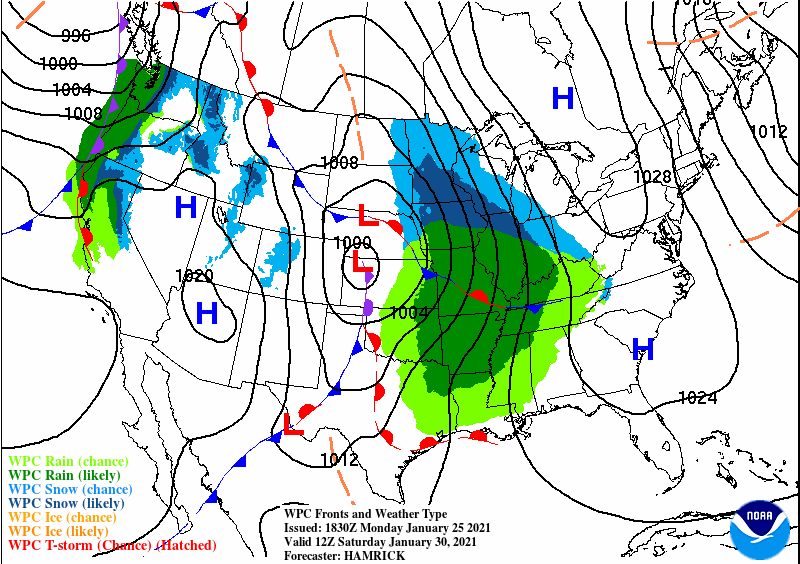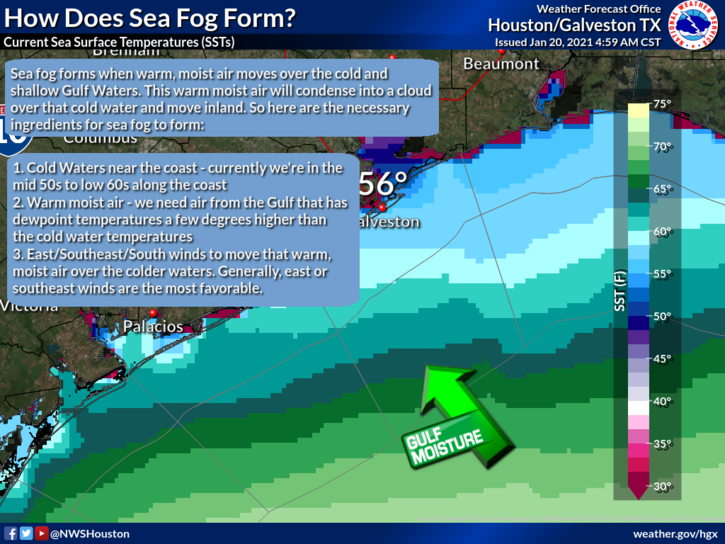 Looking further ahead, there is a chance of colder temperatures as we move into the first week of February, however, the European and GFS models currently differ in timing and the extent of cold air likely. So, while we can generally expect cooler weather to move back in by next Monday, it is a little too far out in time to have much confidence in the details. Regardless of which model prevails, there will be plenty of cold air off to our north which could potentially work its way south into our area by the early part of next week.