This week, weather-wise, should be characterized as bringing nearly ideal (if not a little warm) spring conditions. Periods of sun, clouds and a little fog will be accompanied by overnight temperatures in the low-70's at the coast to the upper to mid-60's inland. Likewise, high temperatures will average in the upper-70's near the coast to the low to mid-80's over the central and northwestern areas of the County.
Our mild weather this week will be a result of an upper-level high pressure system building westward across the Gulf of Mexico. This will effectively shut out any cooler air moving in until at least Saturday and keep a steady flow of warm, moist air from the south.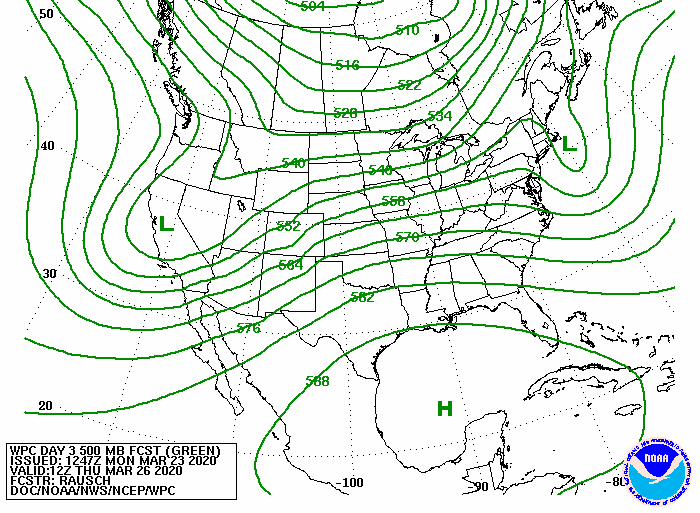 The mild weather this week, combined with forecasts through the end of the month, pretty much guarantee that March 2020 will go into the record books as at least one of the three warmest ever (since observations began in 1871) and possibly as the 1st or 2nd warmest ever. Temperatures through March 22 have measured 7.1° above normal in Galveston and 8.1° above in League City.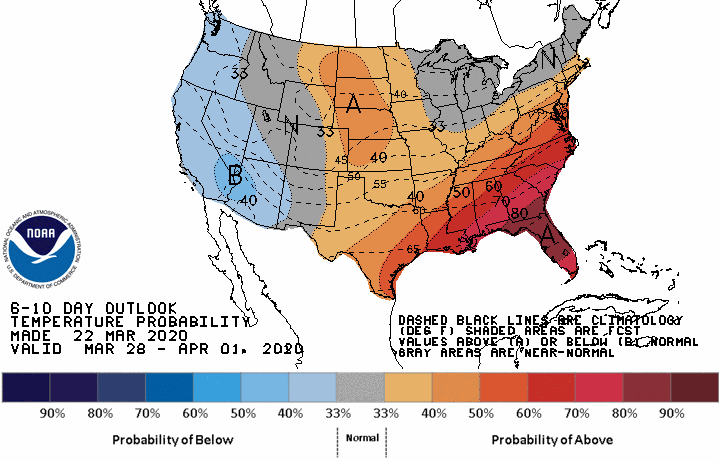 This brings me to my second topic. This spell of pleasant, spring weather will provide an opportunity to avoid some of the issues related to social distancing and/or isolating at home. It is well known that confinement in a small space, especially shared with others, can lead to irritability, frustration and boredom (after all how many hours can you spend with your eyes glued to a television or computer?).
However, there are things you can do in this spell of really nice weather to lessen this effect. It is a perfect opportunity to catch up with some gardening or lawn work, not to mention other activities we can indulge in around our house, such as sitting on the porch or eating out on the back yard deck or patio. Also, the weather will be good for walking (yourself or the dog) in areas where it is easy to avoid getting closer than 6 feet to others.
For example, I walk our dog twice daily through our neighborhood. This has given me a chance to visit with various neighbors repairing a gate, redoing their lawn, sitting on their porch, or trimming trees… all from a safe distance. If I do see others walking towards us, I move across the street so that we both have plenty of room to pass by without feeling uncomfortable.
In other words, take advantage of what promises to be a near perfect spring week by lessening the sense of confinement somewhat!