Yesterday, Galveston saw record heat for the day with the muggy morning low of 86° and afternoon high of 96°exceeding the previous record temperatures for the day. League City, likewise, felt the heat with the overnight temperature dropping to only 82°, followed by an afternoon high of 94°. The heat only worsened the already dry conditions across most of the County. Galveston has only measured 0.11" of precipitation so far this month (1.73" less than would be expected) and League City, 1.14" (1.33" less than usual through the 18th of the month). This has led to abnormally dry conditions creeping back into the County, with resulting restrictions on outdoor burning.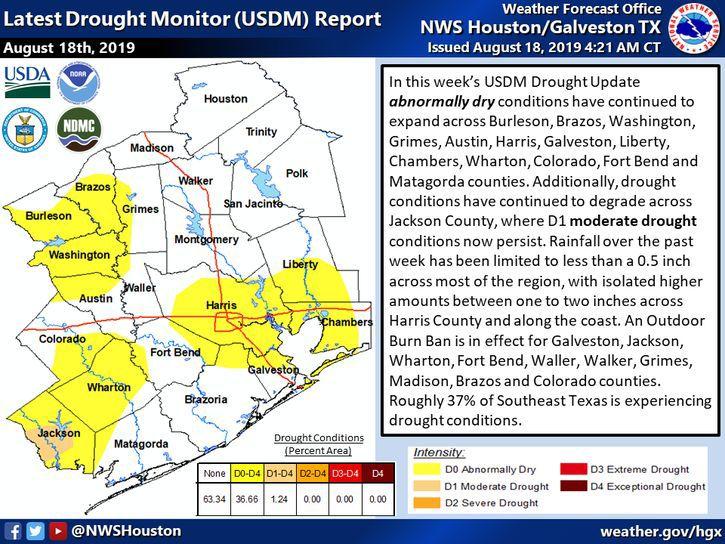 Needless to say, I continue to get questions about when we might expect some relief in the form of rain and/or somewhat cooler temperatures. Unfortunately, that relief continues to be about as elusive as what I mentioned in my last blog ("Grasping at Straws,…", Tuesday, August 13).
Although a modest surge in moisture levels may bring a little better chance at rain through tomorrow (the 0.02" at my house in a brief shower this morning left little impact here), overall amounts are expected to be ¼ inch or less, with little change in the heat. In addition, rain chances will decrease some by Wednesday and Thursday as the upper-level high over Texas continues to suppress precipitation.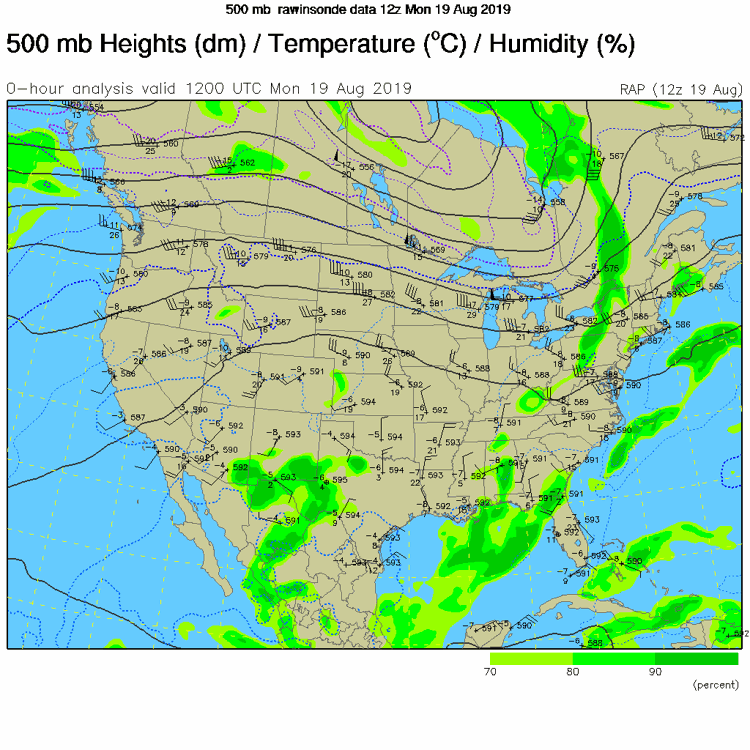 Meanwhile, the hoped for relief on Friday and through the weekend, a s a weak tropical wave moves across the Yucatan and into the western Gulf of Mexico is now appearing less promising. Although, the trough, combined with an upper-level low may increase rain chances some locally, the best chances for rain will be to our east over the Gulf of Mexico and to our south as the trough slowly moves inland near the Rio Grande.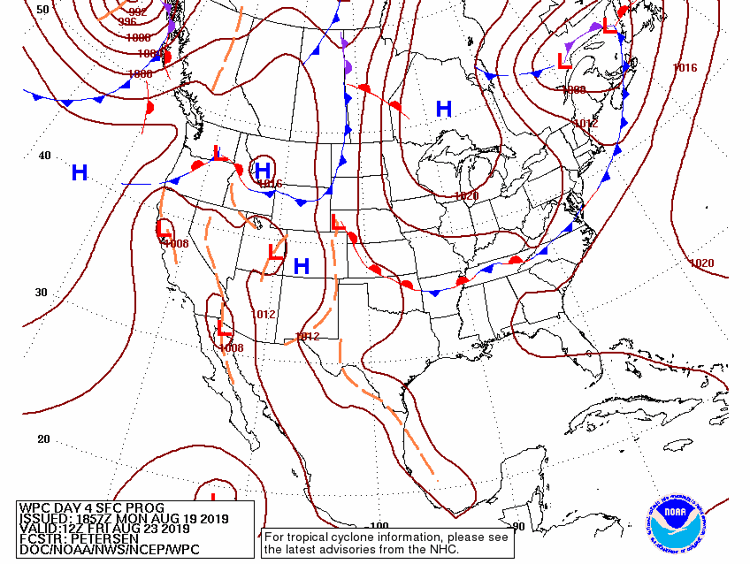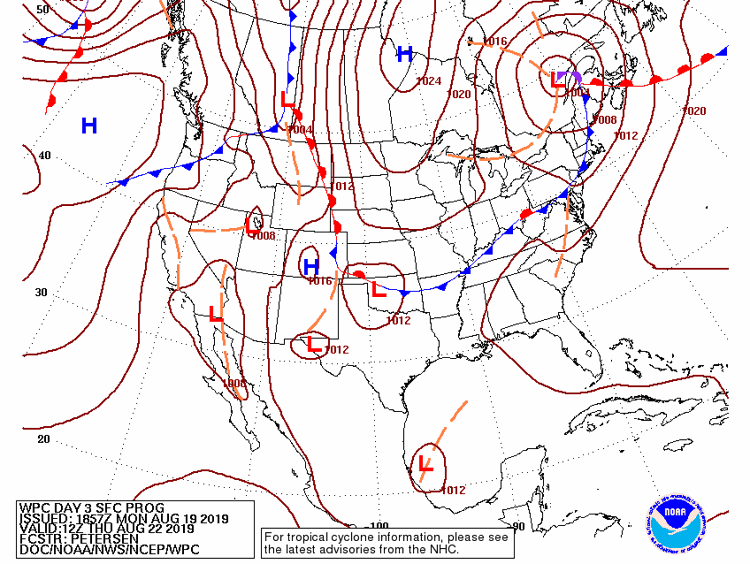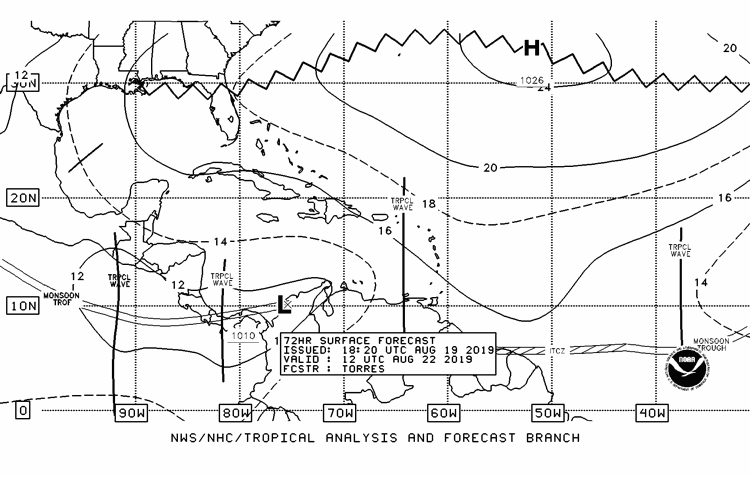 Want good news, weather-wise? Well, the Tropical Atlantic Basin appears about as quiet as it can be for the latter half of August, despite the weak system in the Tropical Atlantic that has only a minimal chance for development.