Reconnaissance aircraft have found a rapidly intensifying Hurricane Sally. Latest projections have the storm reaching Category 2 level with 105 mph sustained winds by landfall sometime tomorrow.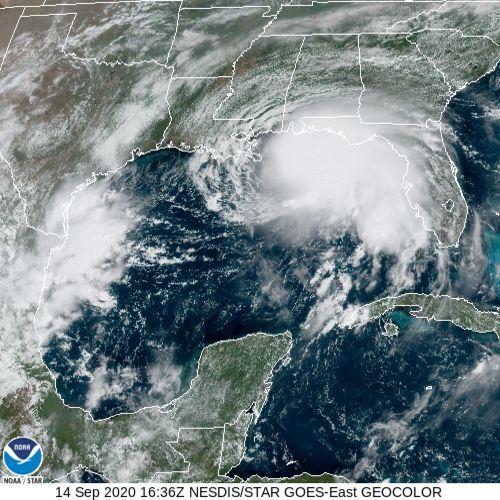 Fortunately for us, the hurricane should take a north and northeastward turn over the coming 24 to 36 hours, keeping the system well east of the Upper-Texas coast. Consequently, impacts locally should be minimal, with somewhat higher tides (currently running around 1.1 feet above expected levels) and large swells. As with most storms making landfall in that general location, those going into the surf along local beaches should be wary of a strong and potentially dangerous undertow.
Sally's turn to the north should limit any precipitation locally with only around a 20 percent chance of rain through Wednesday. With League City receiving only 0.68 inch of rain so far this month and Galveston only 0.47 inches (both less than 20 percent of what would be expected), additional precipitation is needed over some areas of the County.
A weak upper-level disturbance might bring an improved chance of rain by Thursday and Friday, while a cool front due to reach the coast later this weekend may bring lower humidity levels and slightly cooler temperatures to the area.