Showers splashed across the county this morning as east to southeast winds brought increasing moisture levels to the area. Rainfall amounts were light ranging from 0.07 of an inch at Scholes International Airport in Galveston up to a quarter of an inch in isolated spots around the county.
We can expect a low chance of showers and thunderstorms through tomorrow ahead of an advancing cold front that should reach the coast late Thursday and move into the Gulf of Mexico by Friday.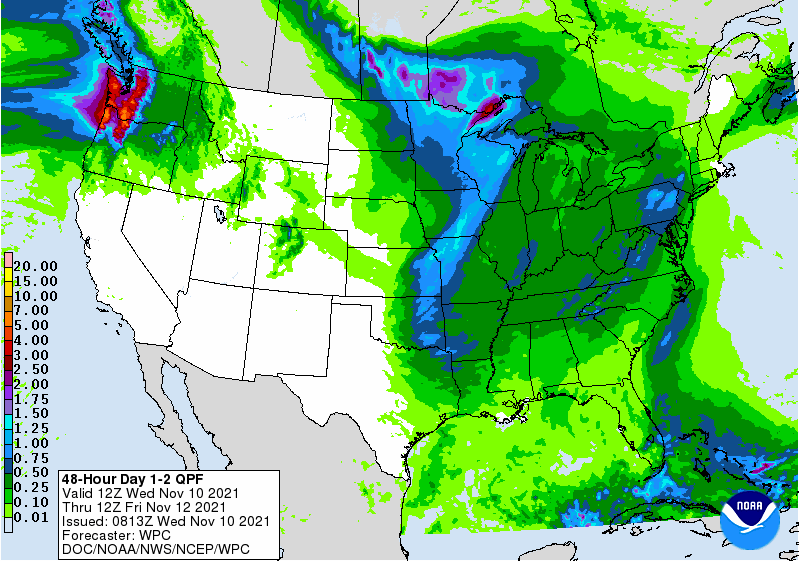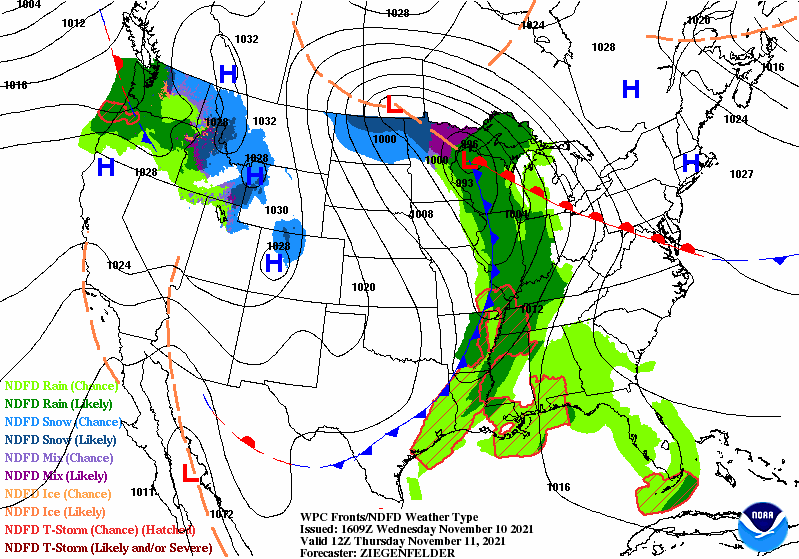 This will lead to sunny skies, seasonably cool temperatures, and low humidity levels through the weekend. Low temperatures will be in the mid to upper 50s by Saturday morning with afternoon highs in the upper 60s.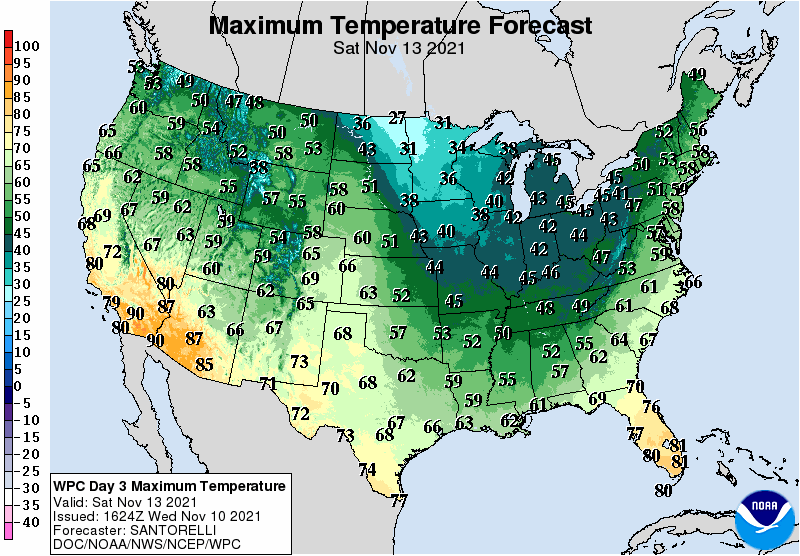 A weak reinforcing late Sunday into Monday will keep the nice autumn weather around for another couple of days, before milder conditions return.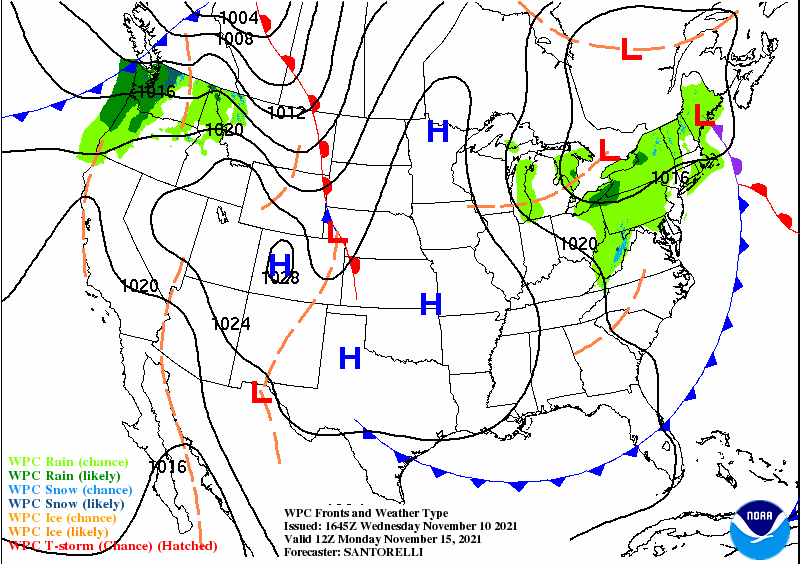 Looking further ahead seasonal temperatures will prevail over the coming week or so, with milder and somewhat wetter condition in the picture as we move through Thanksgiving week.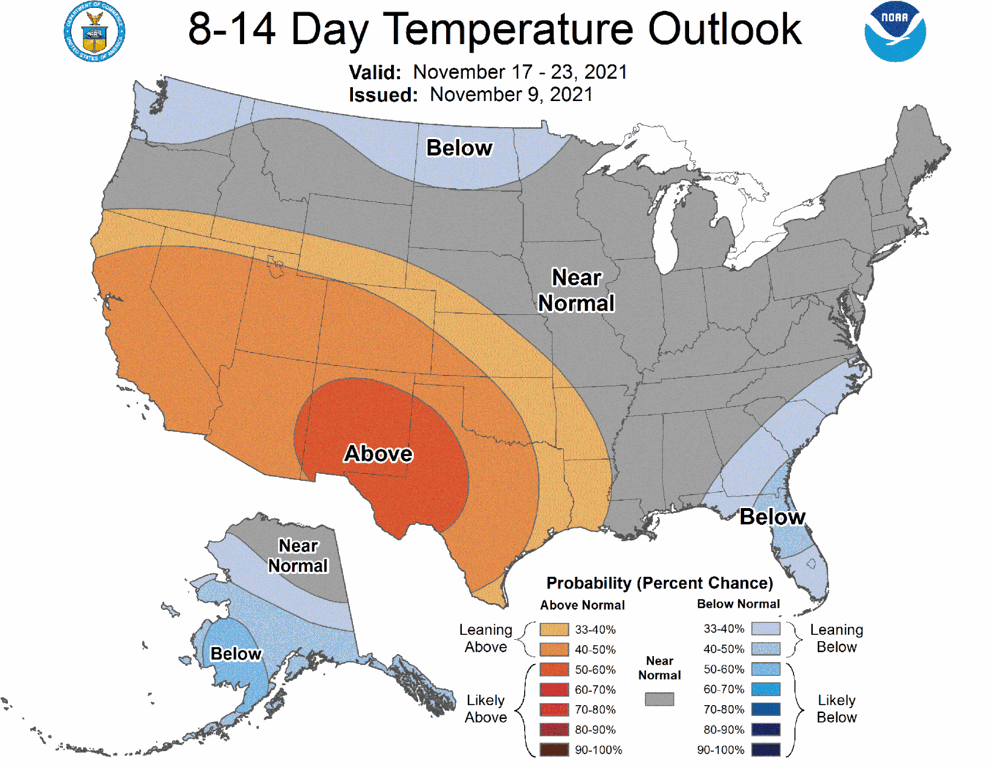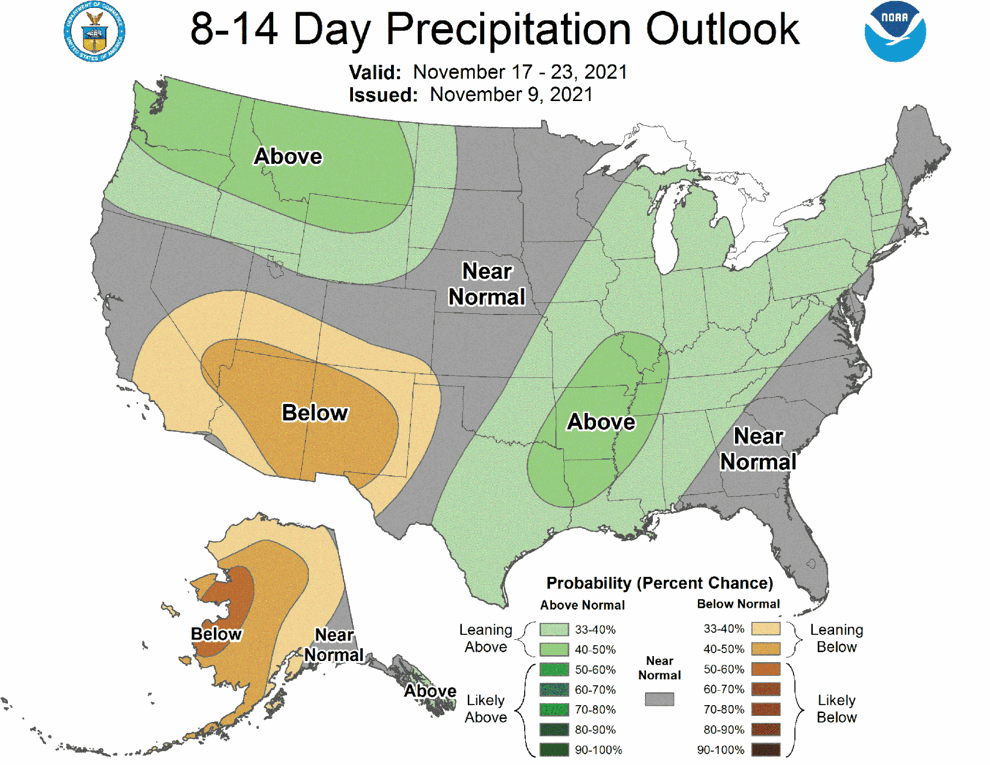 This outlook is in line with forecasts for a warmer and drier winter overall as La Nina conditions in the Pacific influence Texas weather. This outlook doesn't mean that we will not see any strong cold waves or heavy rain, but that milder and drier weather is expected to prevail most of the time.