High pressure aloft and at the surface will continue to bring typical mid-summer weather with sunny days, seasonably hot temperatures and light winds to the Galveston area for the next few days.
Looker further ahead, however, we see a more worrisome outlook for later this week into next weekend. A low pressure trough over eastern Georgia is expected to drift south into the northeast Gulf of Mexico over the next few days, develop into an organized low and potentially a tropical depression. Currently, the National Hurricane Center is giving the disturbance an 80% chance of developing over the coming five days.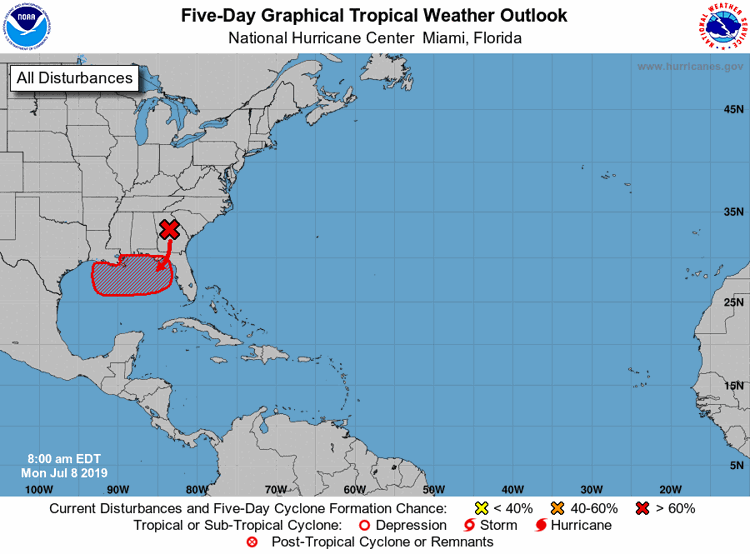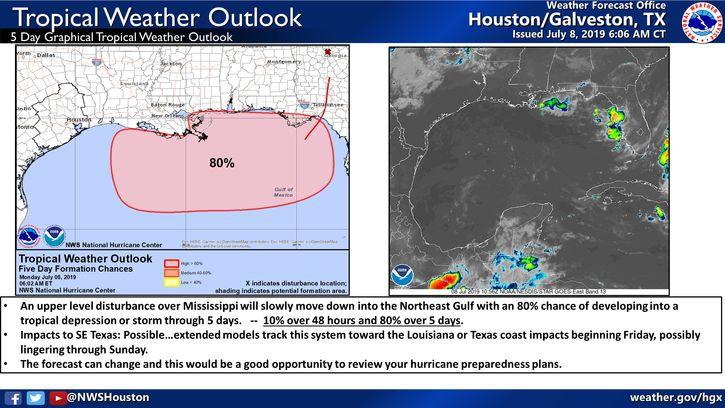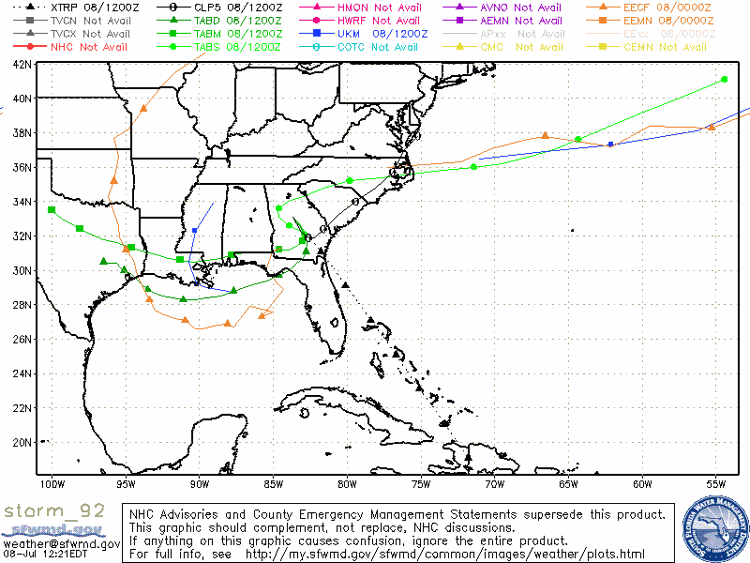 Of more concern is that fact that some models are now suggesting a west to northwest movement in the general direction of the Texas coast. While normally I am hesitant to show model outlooks as they can change drastically in a few hours and are also subject to misinterpretation, I will share a few as I think it is important that we all monitor this system closely and make sure we are ready for any changes that might require quick action.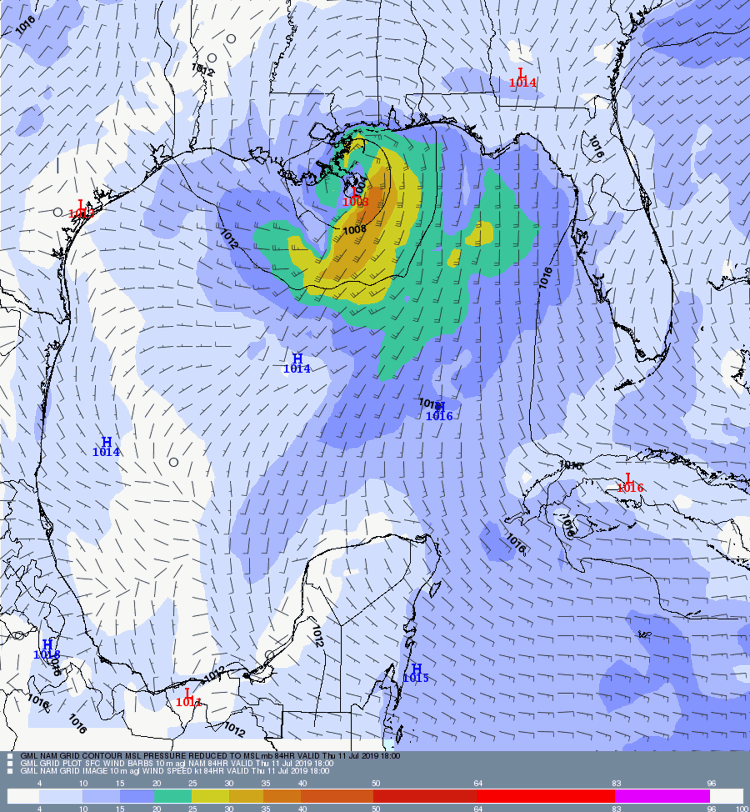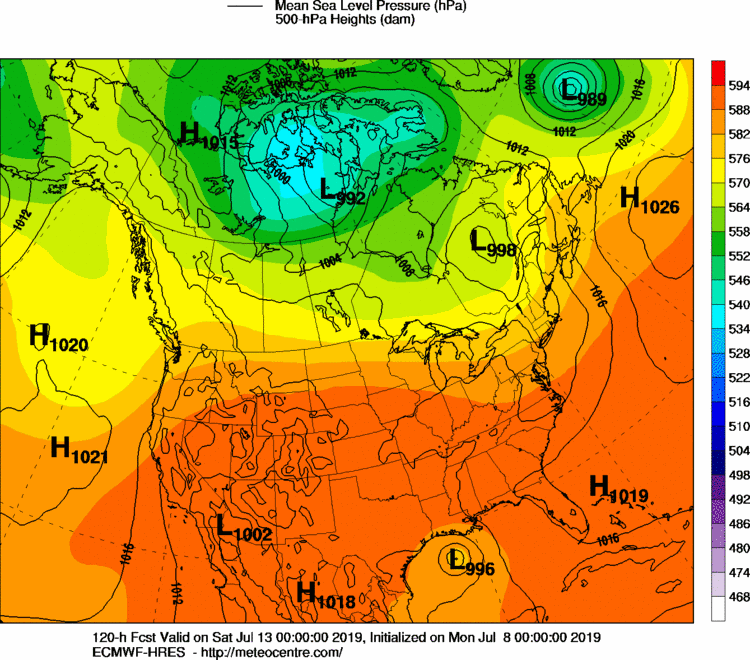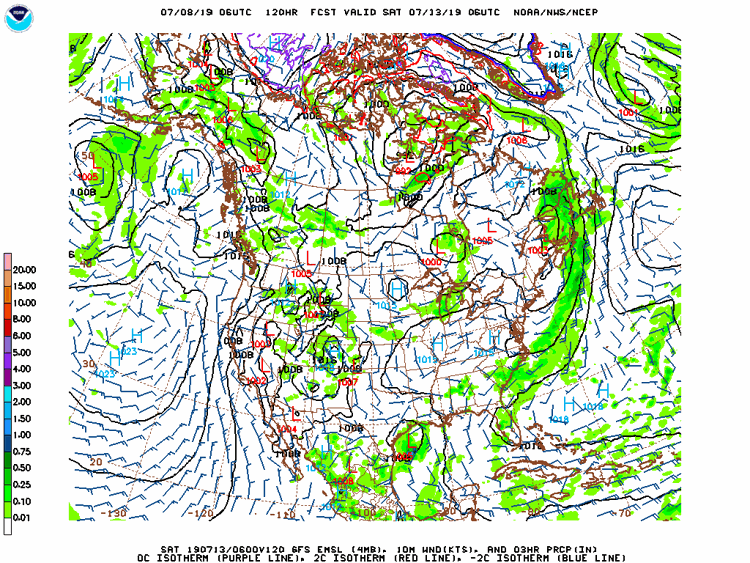 At the present time, there are considerable differences between the various model movement and any intensification, including with those shown in this blog. This is part, because there are many unknown with a system that has yet to form. Still, it is a reminder that hurricane season is here and we need to monitor the Gulf closely anytime there is potential tropical development.