Early Monday, a gusty line of thunderstorms roared across Galveston County, bringing 56-mph wind gusts and up to 1.68 inches of rain on Galveston Island. By contrast, an expected round of storms this morning failed to produce much in the way of rain, gusty winds or lightning. Rainfall amounts early this morning ranged from a measly 0.01" at Scholes Field in Galveston to 0.16" at various points on the Mainland. In addition, winds accompanying the rain were relatively modest with wind gusts peaking at 32-mph on Galveston Island.
The storms have been associated with an upper-level low pressure trough that is slowly lifting off to the northeast as it moves across Texas.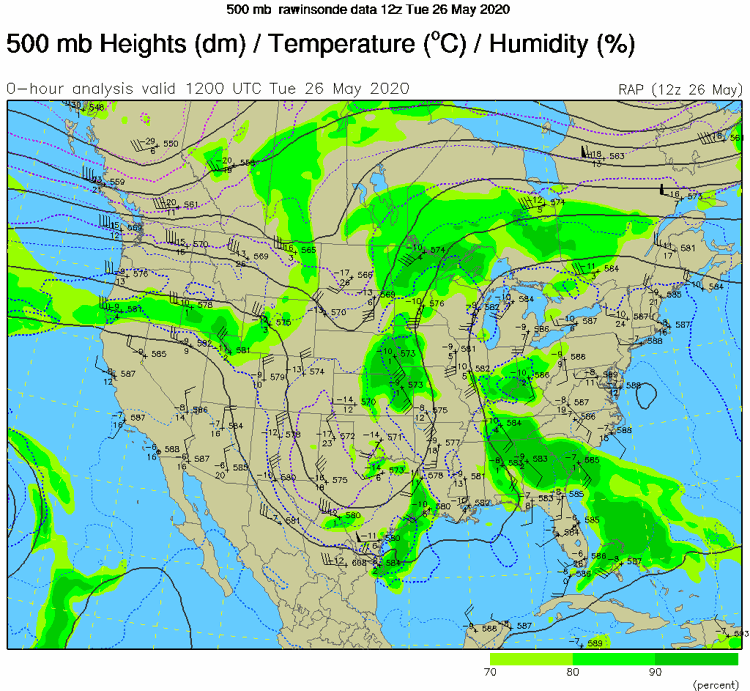 Although a chance of showers or thunderstorms will persist as long as this trough is in the vicinity, slightly cooler, drier air moving in behind the storms last night and a high pressure ridge gradually developing over Texas should lead to drier conditions over the next few days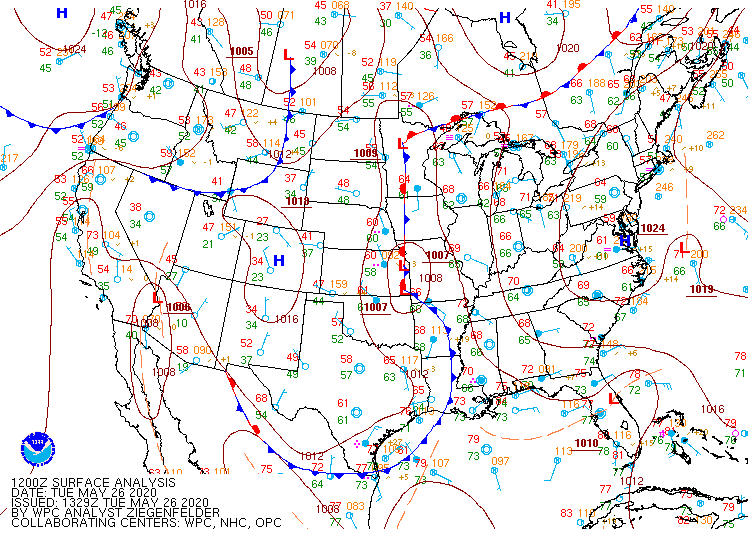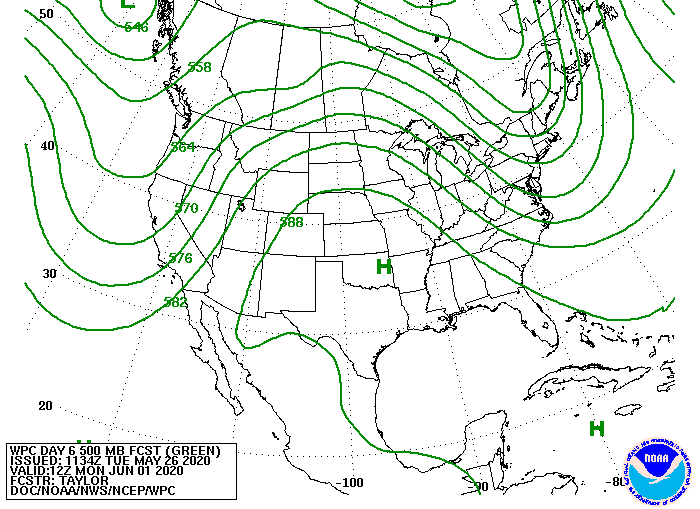 Meanwhile, the tropical weather outlook continues to be somewhat intriguing. First, a low pressure trough along the coast of Florida is given a 20% chance of developing as it moves north towards the Carolinas. Heavy rains will be the primary threat with this disturbance.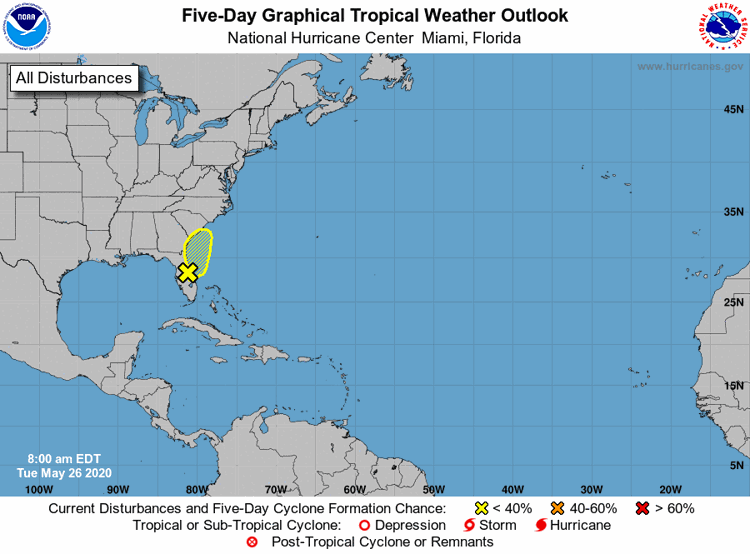 Of possibly more interest to us is the chance of tropical development in the Pacific south of Mexico or in the northwest Caribbean Sea. The National Hurricane Center gives that area a 60% chance of developing over the coming 5 days as the disturbance slowly drifts north.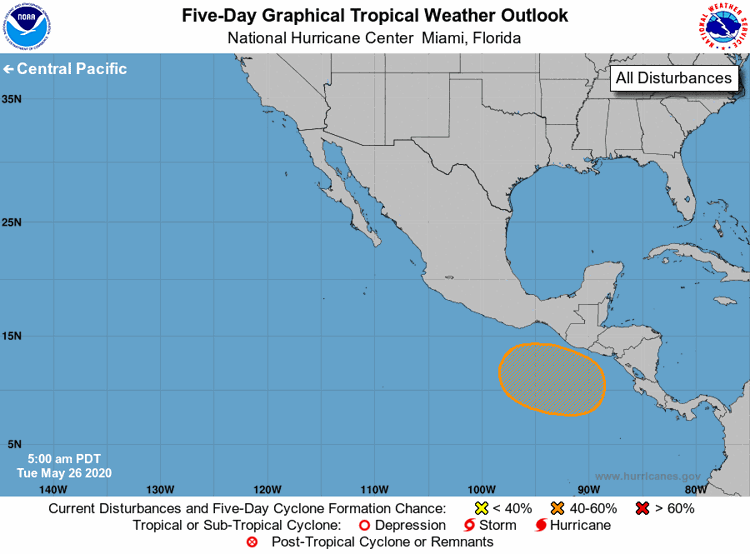 Although tropical systems rarely impact the Gulf of Mexico, on occasion they can move north and form into a tropical system in the Gulf of Mexico. The GFS has been most bullish about this scenario taking place with development over the Yucatan area later next week.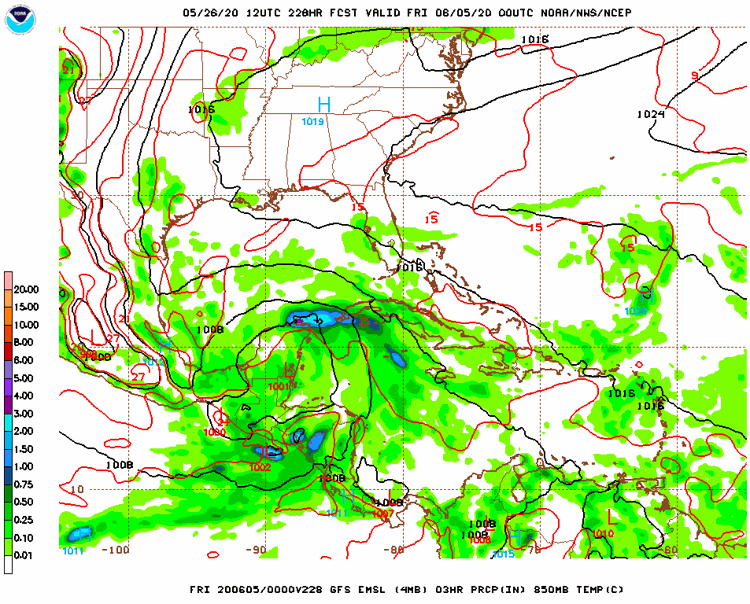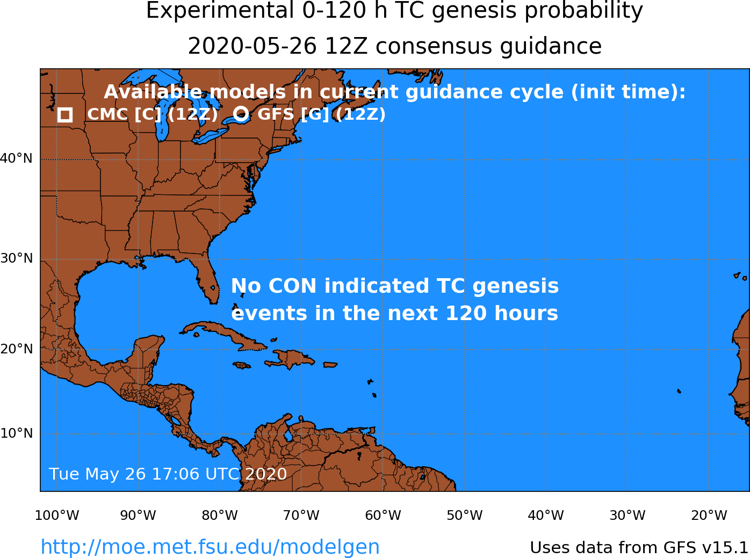 The Navgem model also seems to buy into this possible northward track.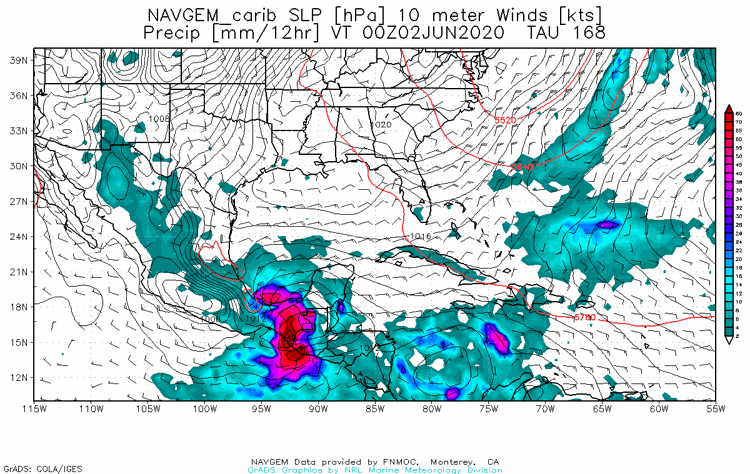 But other models (such as the European) do not favor this scenario at this time, so we cannot say that there is any real consensus at this point in time.
All of which means this is highly speculative. Still, I see it as a good reminder that this is expected to be an active tropical season and now is the time to make plans for what you would do if a storm does threaten the Texas coast. In the meanwhile, I plan to enjoy some of the sunshine we will be seeing this week!