Near perfect spring weather brought sunny skies, cool nights and low humidity levels to Galveston County as a cold front moved through the area and offshore. Lows Sunday morning were a cool 58 degrees at League City and 64 in Galveston.
While the sunny, cool to mild weather was ideal for visitors and those engaged in outdoor activities, it did little to relieve the dry conditions over much of the county. So far this month, Galveston has officially recorded only 0.11 inches of rain and League City only 0.09. Since Jan. 1, Galveston has received 3.85 inches, 7.26 inches less than would be expected by April 11. Rainfall in League City has totaled 4.77 inches since the beginning of the year, 6.10 inches less than average.
As a result, moderate drought to abnormally dry conditions have crept into most of the county with severe to extreme drought entrenched just a short way down the coast.
This should change as a series of cold fronts and weak upper-level disturbances move into the region this week into next weekend. Although rainfall amounts are not expected to be excessive, we could see several days of clouds, showers and isolated thunderstorms.
Our first shot at rain should be tomorrow afternoon and tomorrow night into Wednesday as a weak cold front pushes off the coast before stalling, an upper-level disturbances moves east across the state and a surface low develops along the frontal boundary.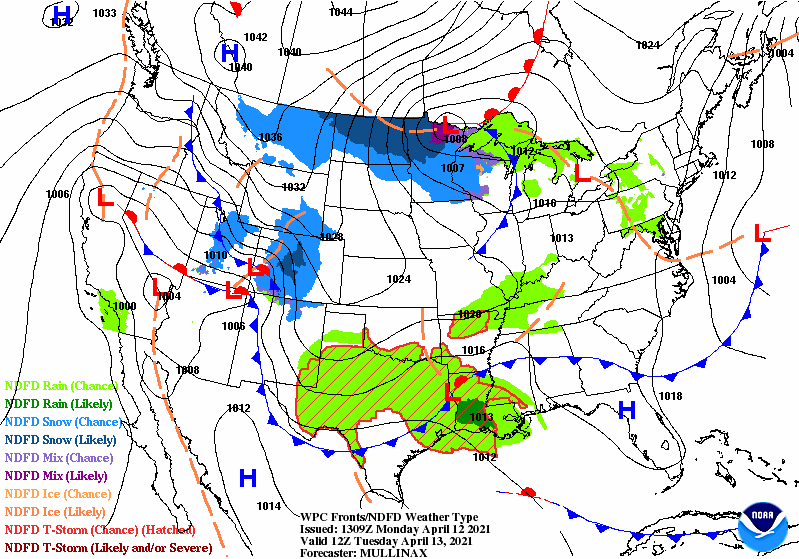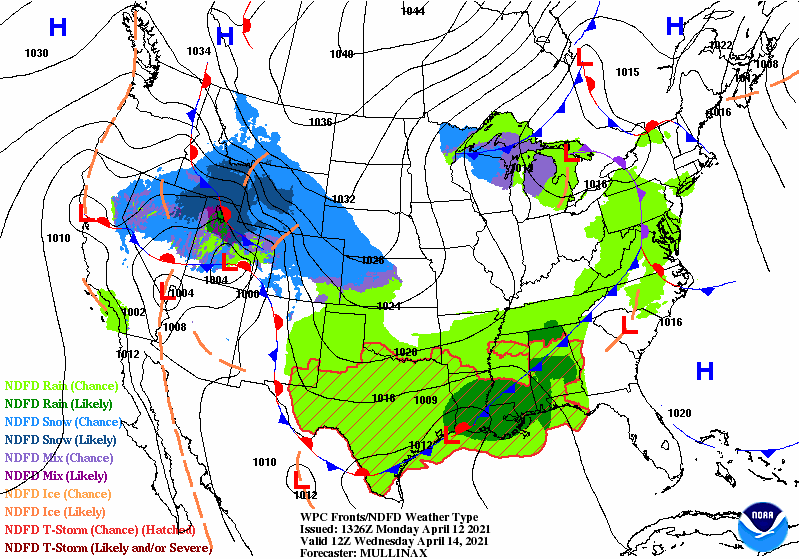 A second round of rain could develop Friday into Saturday as a reinforcing cold front moves into the Gulf of Mexico and high pressure builds southeastward from the Rocky Mountains and plains to Texas. Precipitation totals from Tuesday into Saturday are generally expected to range from 1/2 to 2/3 inch of rain across the County with some areas receiving somewhat higher amounts.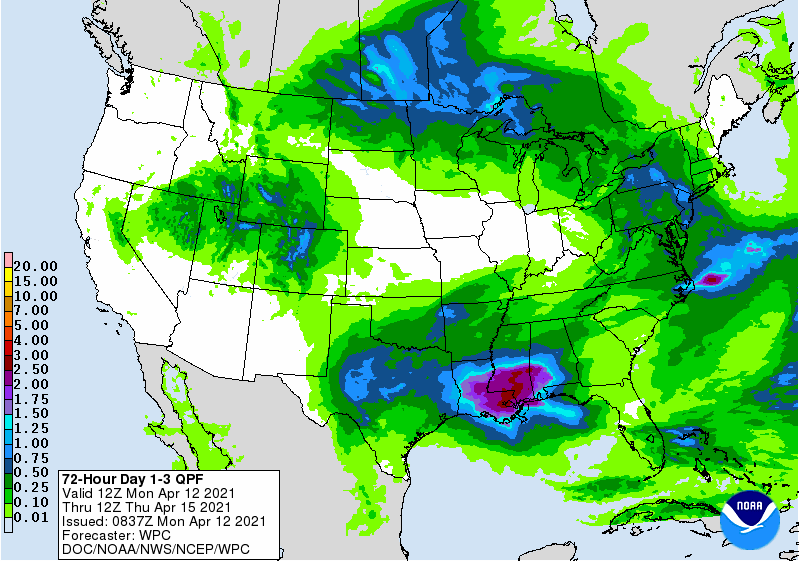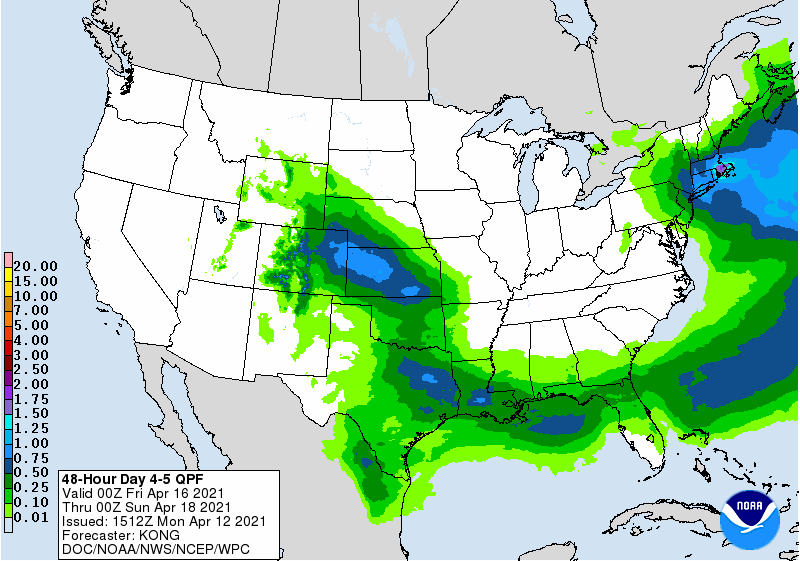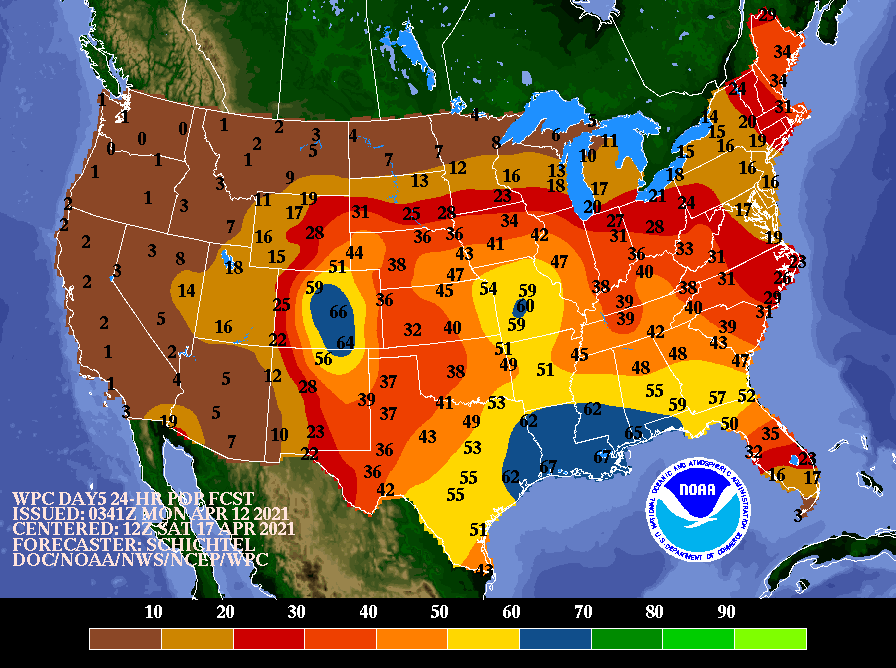 The second cold front will bring noticeably cooler temperatures back to the area with morning temperatures expected from the low to mid-60s at the coast and upper 50s over inland areas of the county. Unfortunately, we will not see a replica of this last weekend as clouds will be slow to clear out of the area on Saturday and Sunday.