As anticipated, much needed rain moved into Galveston County late this week. Amounts ranging from 0.51" at Scholes Field in Galveston, 0.86" at the National Weather Service Office in League City put a damper on a two week dry spell. These and heavier rainfall totals of up to 1 1/3" to 1.70" over the east end of Galveston Island and along the western shore of Galveston Bay marked the beginning of a wetter period for Southeast Texas.
Good rain chances should be in place for most of the coming 7 days as deeper moisture drifts westward into Southeast Texas. Although we will see scattered thundershowers today, we should see somewhat heavier rains tomorrow as a weak easterly wave slowly dissipates along the Texas and Louisiana coasts.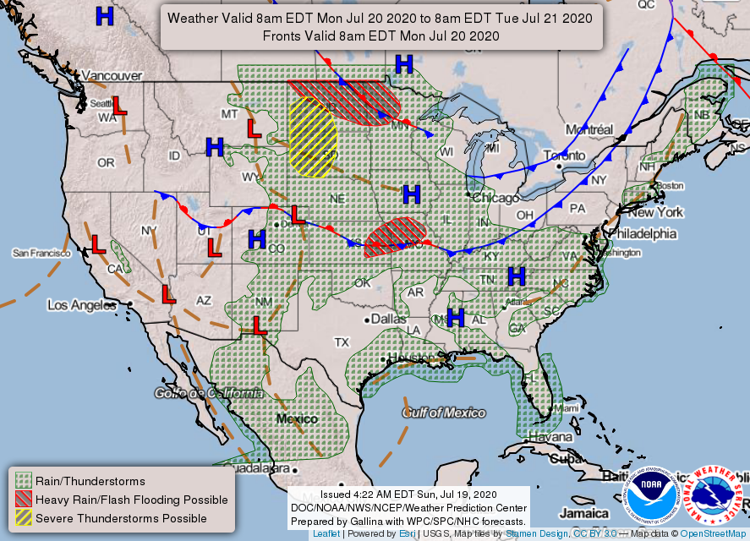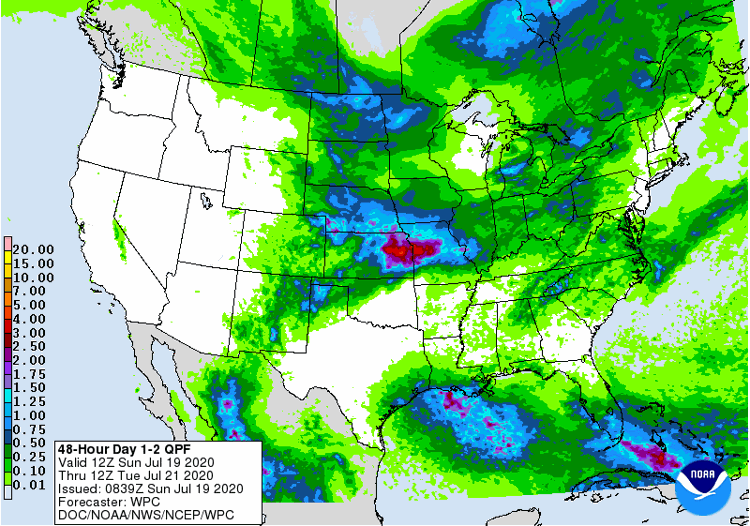 Later this week, a second easterly wave in the Gulf of Mexico should track westward nearing the Texas coast by Friday. It is this tropical wave that is drawing a little more interest from forecasters as it is expected to be somewhat better organized and has some potential for development, possibly developing into a weak low in the central or western Gulf of Mexico.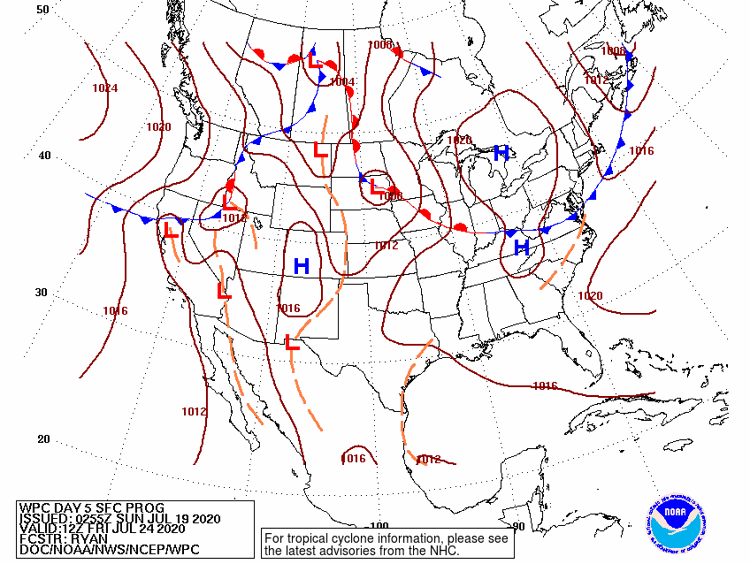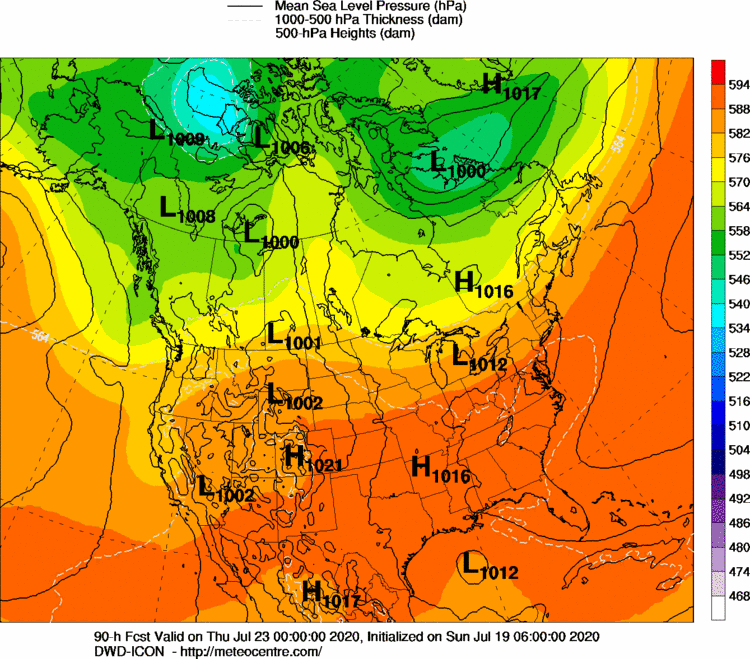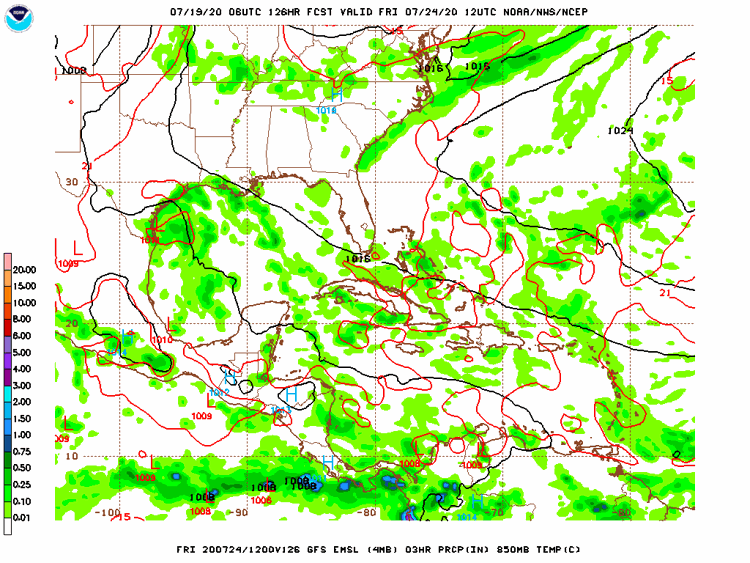 This is reflected in National Hurricane Center reports, which give the area a slight (20%) chance of developing over the coming five days.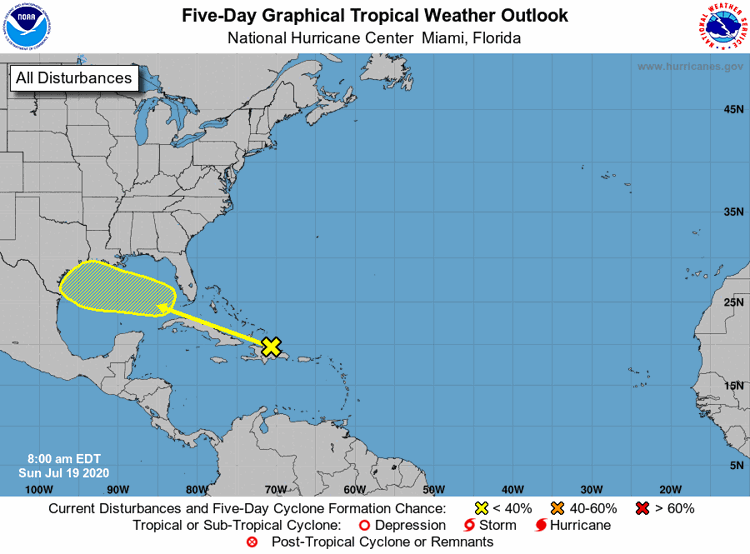 The good news is that chances for development are low at this time and that any system that does develop is seen as unlikely, at this point in time to intensity much. In fact current forecasts expect more or less the same conditions (clouds, periods of rain and breezy conditions) whether the area does develop or remains a weak, diffuse trough.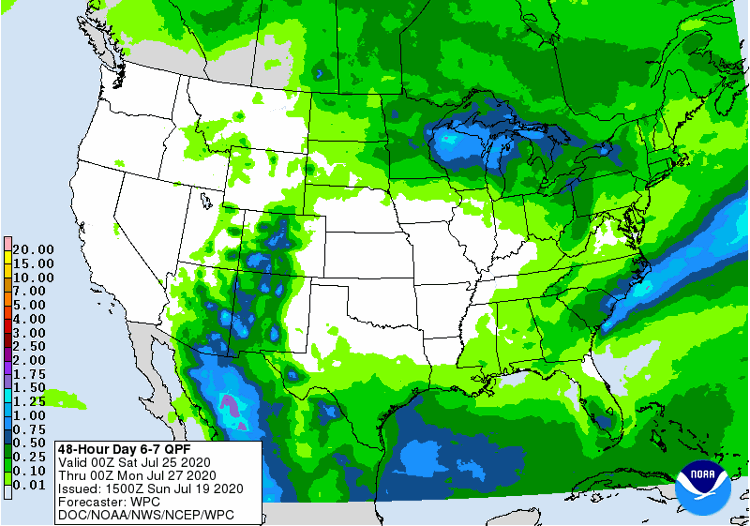 Still, it is prudent to monitor this situation as tropical systems can be unpredictable and it is wise to be aware of the latest outlooks from the National Weather Office and National Hurricane Center any time there is potential development in the Gulf of Mexico.