The 10 am Advisory from the National Hurricane Center has upgraded the Hurricane Watch to a Hurricane Warning from San Luis Pass to Intracoastal City, Louisiana. The Storm Surge Watch likewise has been revised to a Storm Surge Warning as Hurricane Laura continues towards the Upper-Texas coast or Southwest Louisiana coast.
• Hurricane Laura Public Advisory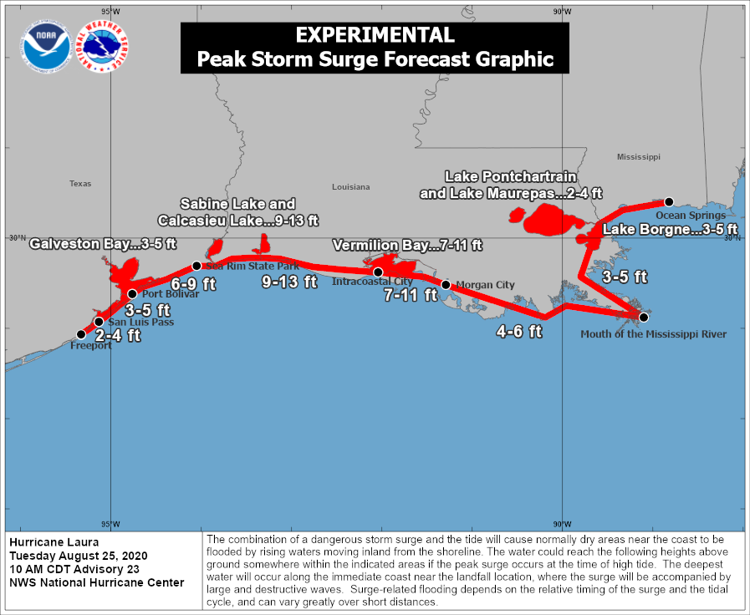 Otherwise, there have been few changes with the outlook overall with 10 am advisory. Basically, we are looking at a Category 3 hurricane with projected 115-mph sustained winds at landfall somewhere between Galveston Island and the middle Louisiana coast late Wednesday or early Thursday morning.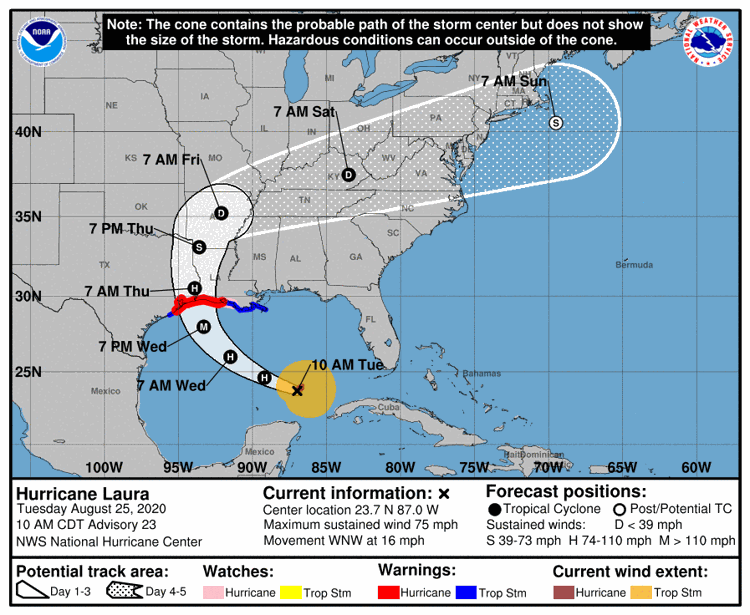 The next intermediate advisory is at 1 pm, CDT and the next full advisory is at 4pm. Since a number of new model runs will come in between noon and 2pm, we would expect any track or intensity changes to show up in one or both of those advisories.