As of 12 pm, CST a poorly organized Tropical Depression Eta was moving north-northeastward at 6-mph into the Caribbean Sea about 95-miles east-northeast of Belize City. Sustained winds were 35-mph with a central barometric pressure of 1004 MB (29.65").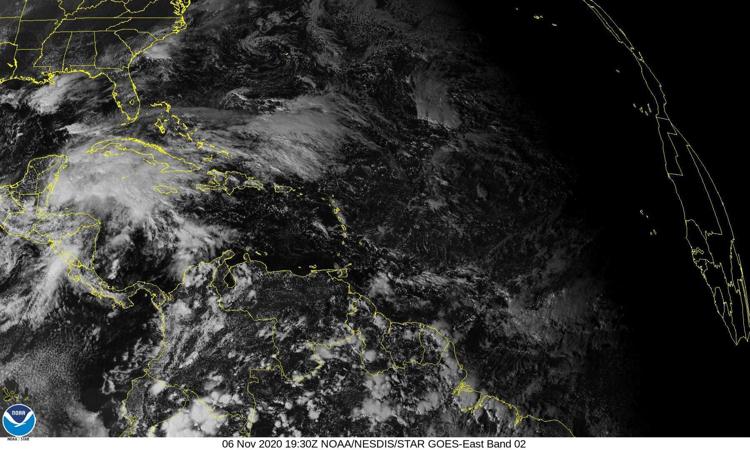 ETA is still expected to re-strengthen into a tropical storm within 12-24 hours with a projected path that takes the system across Cuba and extreme south Florida and then northwestward into the eastern Gulf of Mexico.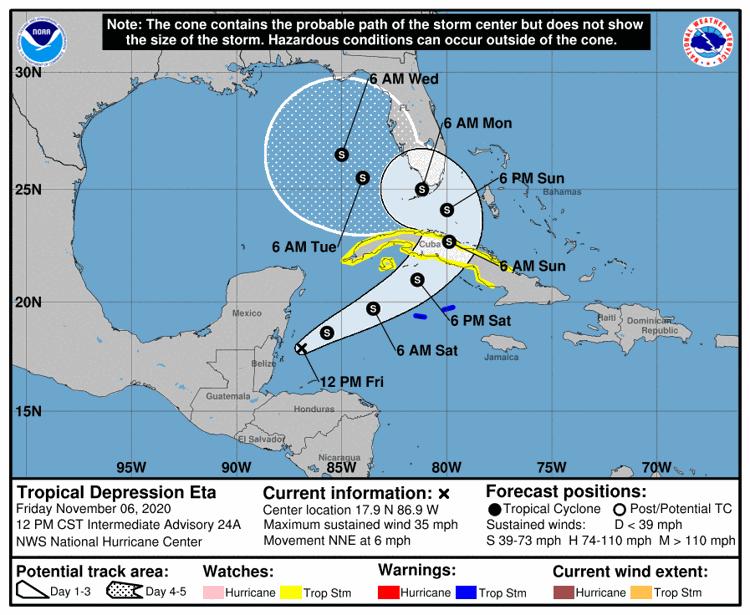 Beyond Sunday, however, there is a wide range of possibilities regarding the fate of Eta, with some models keeping Eta mostly over Florida and others sending the storm as far west as the New Orleans area and others pinpointing the Florida Panhandle for a second possible landfall. A couple of models even suggest that the storm could drift around the eastern Gulf of Mexico and still be in that region as late as the week after next.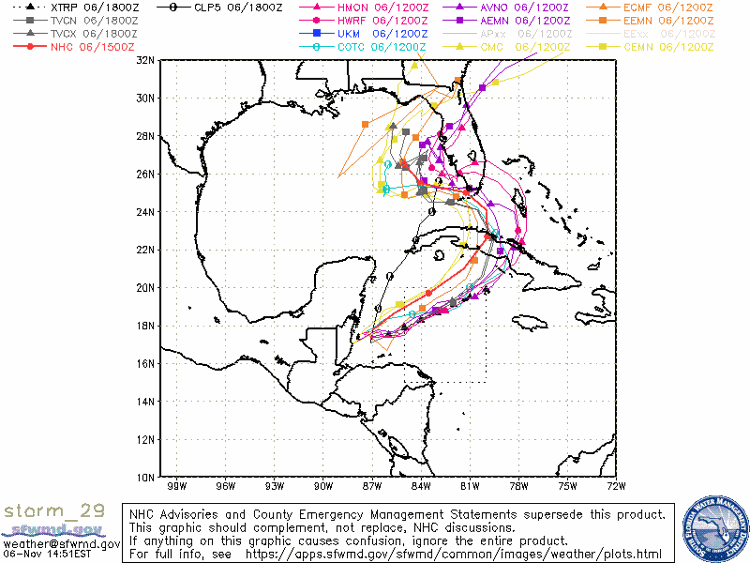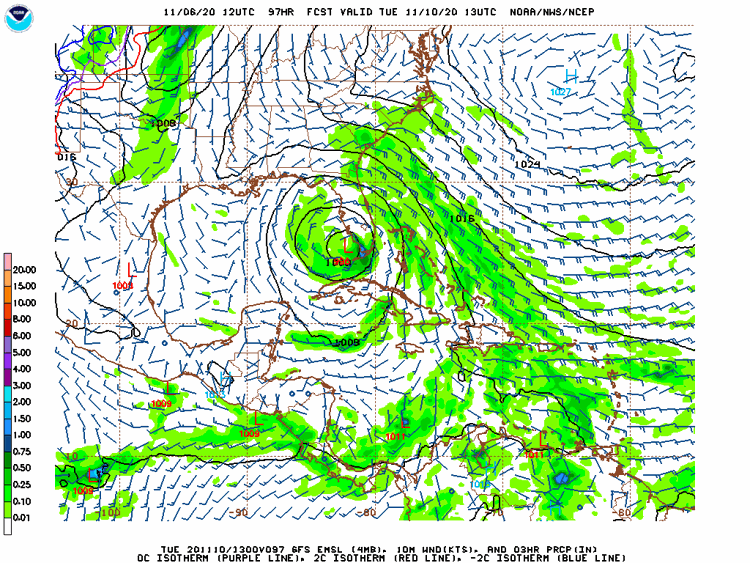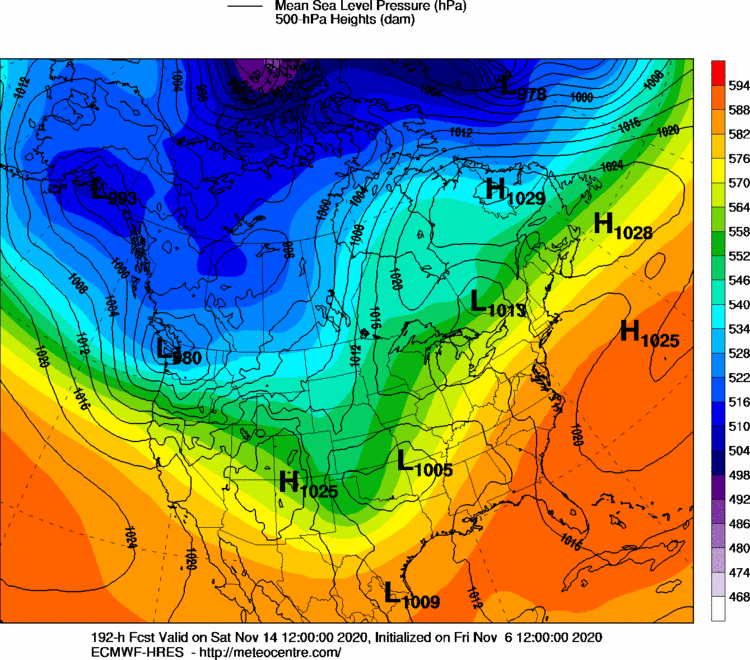 The good news for us is that almost all the models keep Eta well away from the Upper-Texas coast. A large upper-level trough to the west and high pressure to the east should help to ultimately steer Eta to the north and northeast over time.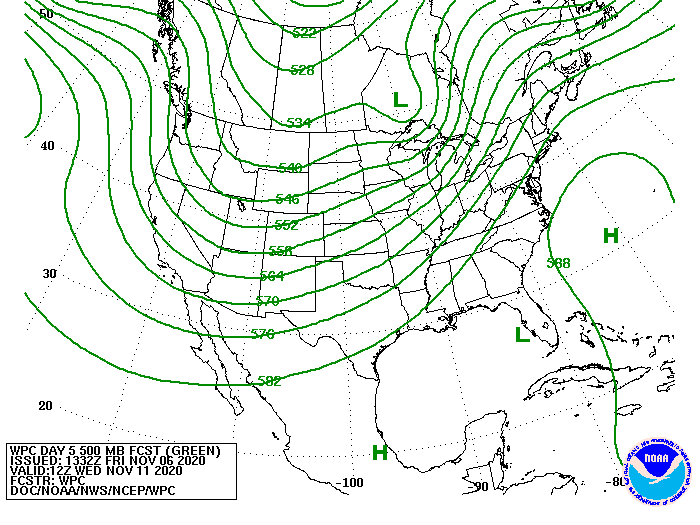 In addition, a weak cold front is expected to push off the Texas coast by the middle of next week, providing another barrier to any westward movement and keeping our mild autumn weather around for another week or two.