Moist air flowing back into the area will bring increasing clouds, milder temperatures and a slight chance of rain through tomorrow as a mostly stationary cold front over North and West Texas drifts south before stalling. Southwest winds aloft related to a low pressure trough digging southwestward from Canada into the Southwestern U.S. will serve to keep this front from getting too far south.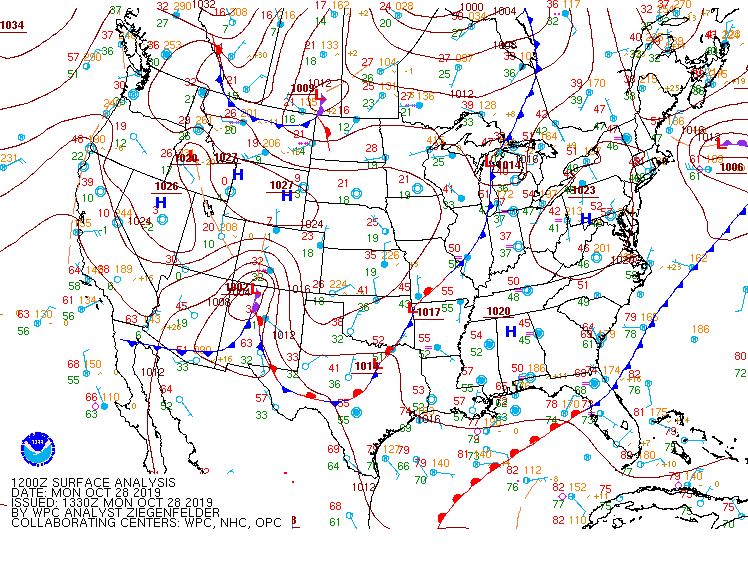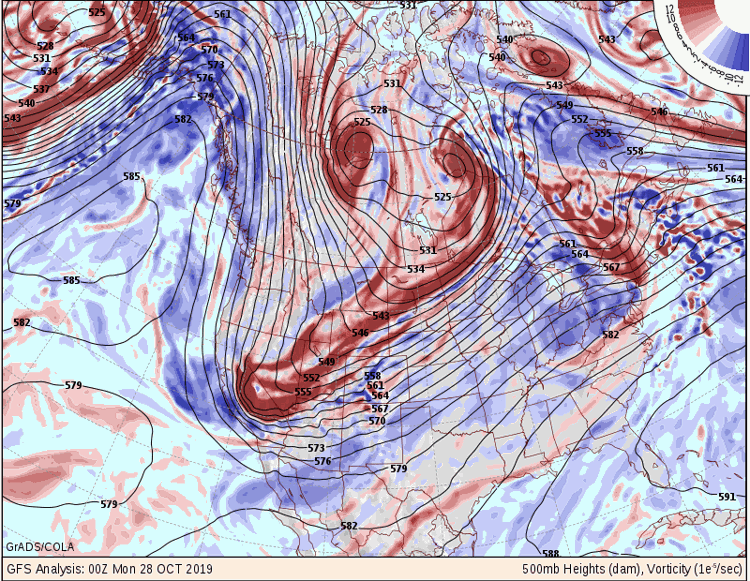 This situation will change dramatically by Wednesday night into Thursday, as the trough to our west moves into the plains and then further east, supporting a strong push of colder air to reach the coast by sometime late Wednesday or Thursday brings showers and thunderstorms, windy conditions and chilly weather.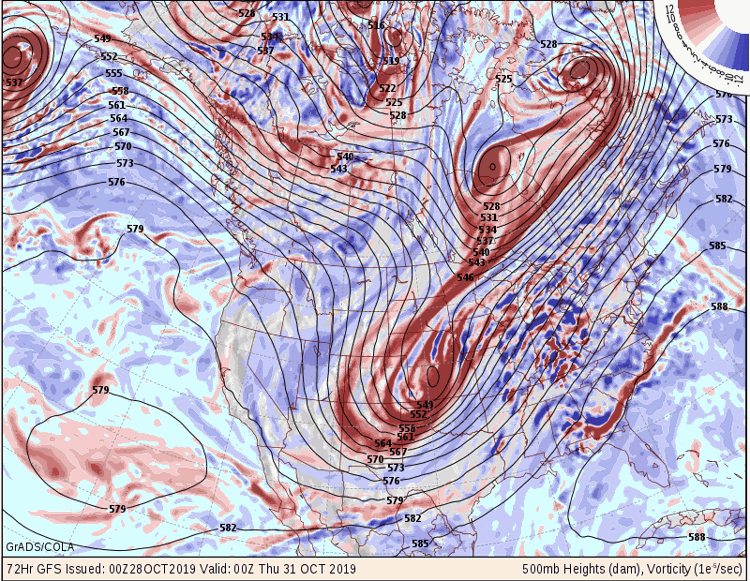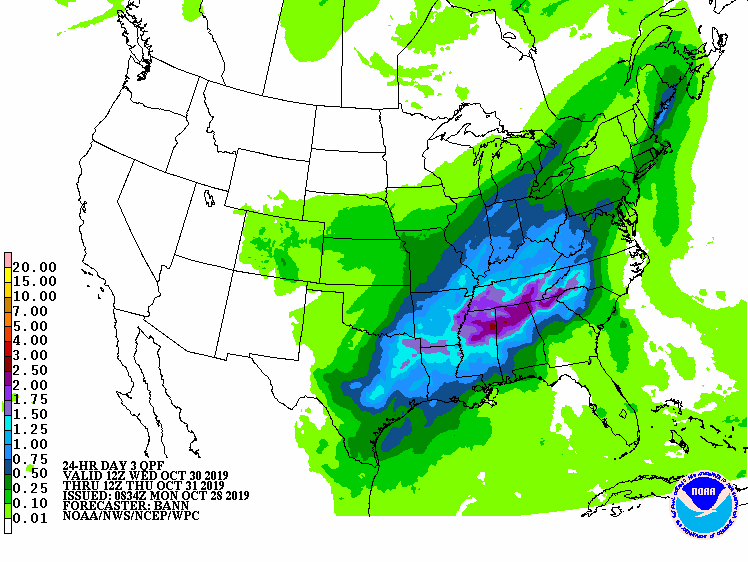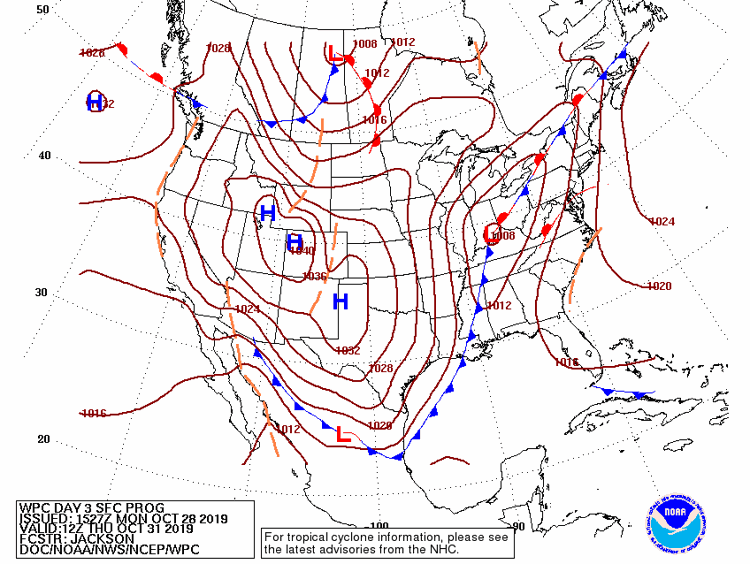 The front is expected to bring the coldest weather so far this fall, with temperatures dipping into the 30's Friday morning in the Houston area and the 40's over most of Galveston County and in the upper-40's to near 50 on Galveston Island. Wind chills with the gusty northerly winds will create uncomfortably chilly conditions for trick or treaters Thursday night. On the plus side, it is expected that any rain will have pushed east out of the area by Thursday night.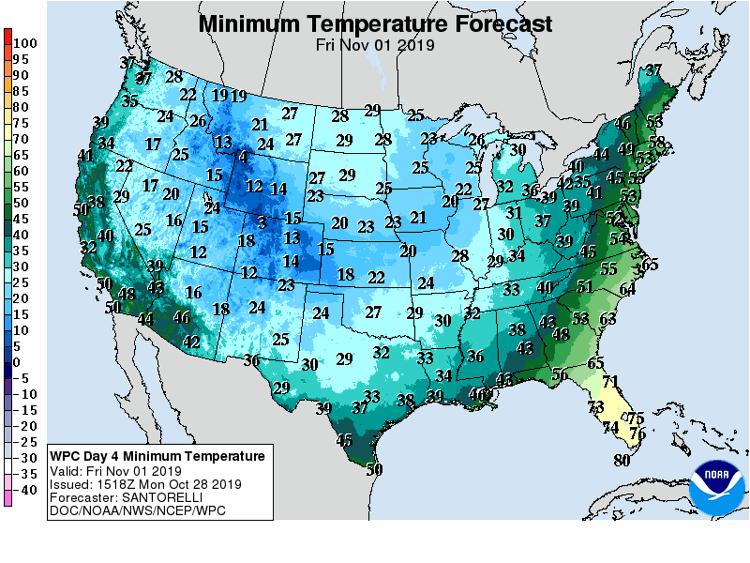 While the weekend will bring cooler than normal temperatures for Saturday and Sunday, for the Lone Star Biker Rally, lows in the 50's and highs in the 60's will generally prevail at the coast. With no precipitation expected for the weekend, conditions for the event should be fairly decent considering the time of year.