I was going to write a blog yesterday about the system, Invest 95, over the southeast Bahamas (which has potential development) and another (Invest 94) with some potential for tropical development as well. However, at that point in time, the model forecasts showed very little agreement about how likely development was as well as any future track such systems might take. In other words, there were more questions than clarity and I decided not to add to the confusion.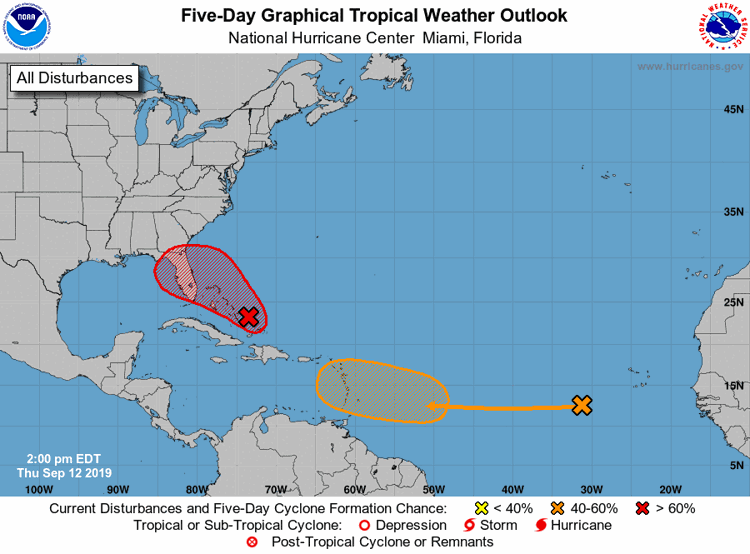 Today, the models seem to have somewhat better agreement about the development potential of these systems, as well as where they might track. So, I will add my two-bits by trying to summarize where we stand in relation to the systems and how they might affect our weather locally.
Currently, the system closest to us is a 1008 MB low located between Cuba and the southeast Bahamas along a tropical wave. The latest models are split between those that see a tropical system affecting primarily Florida (this is favored by most of the global and hurricane models) and those that favor a more westward track into the eastern Gulf of Mexico (favored by the GFS models).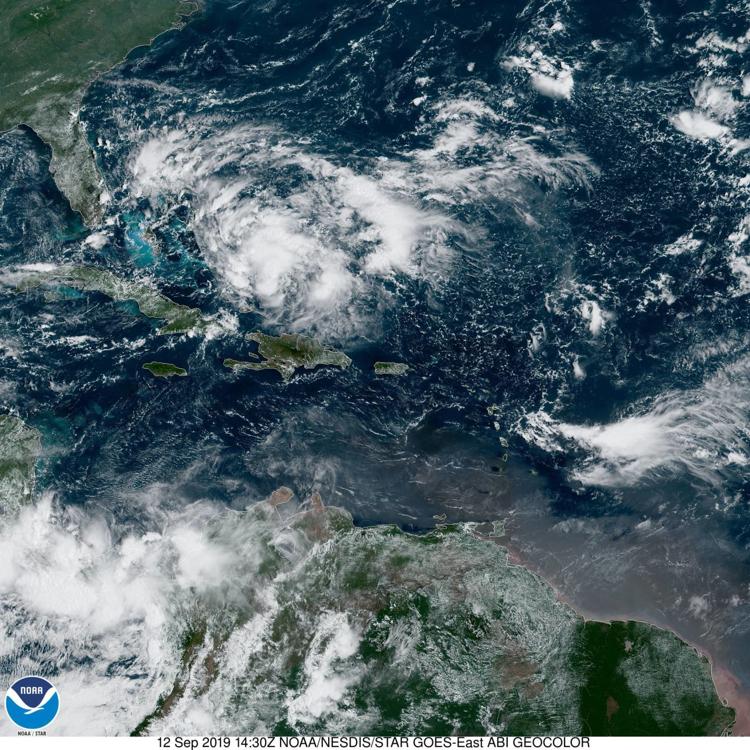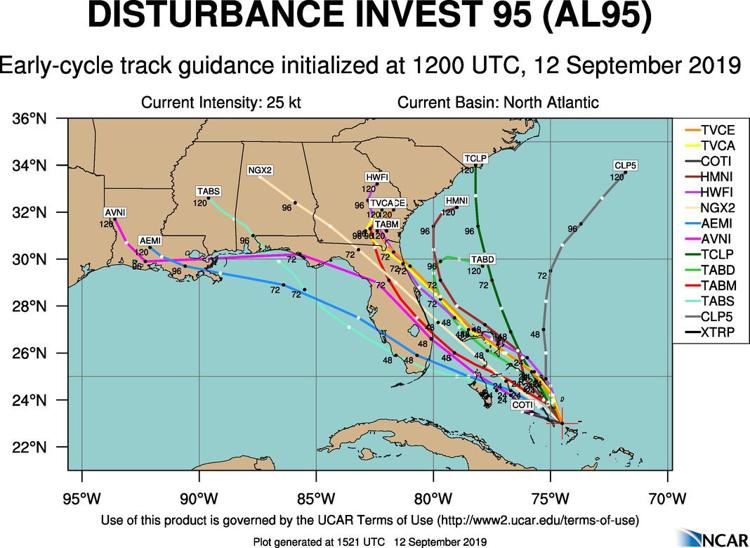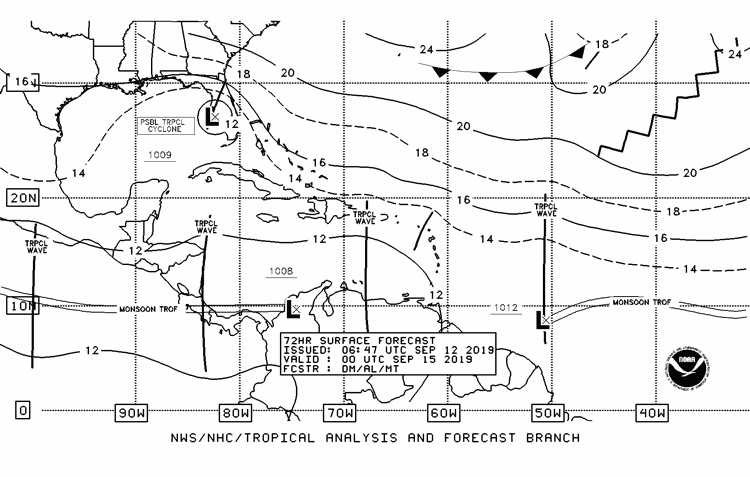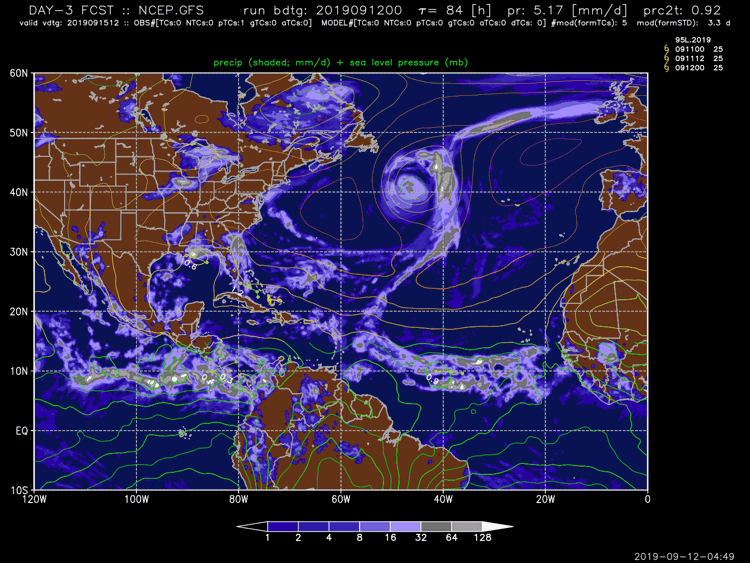 Of course the later scenario would have more consequences for us, especially if the westward trend continued. Complicating the forecasts is an upper-level low rotating to the west-southwest from the northeast Gulf of Mexico.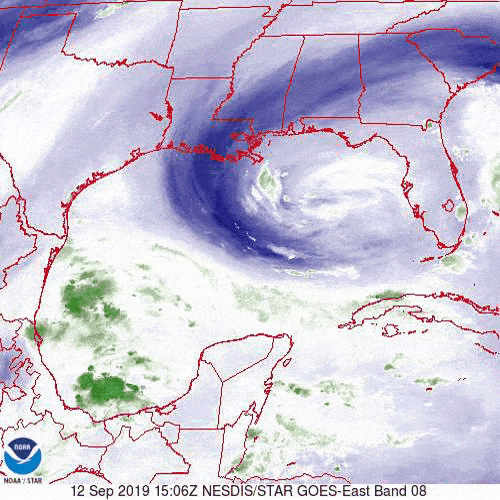 This would tend to pull the system more to the north towards Florida, at least initially, but could drag the system further west over time as it settles in towards the western Gulf of Mexico. In any case, either scenario could result in an increase in rain chances as we end the weekend and head into next week.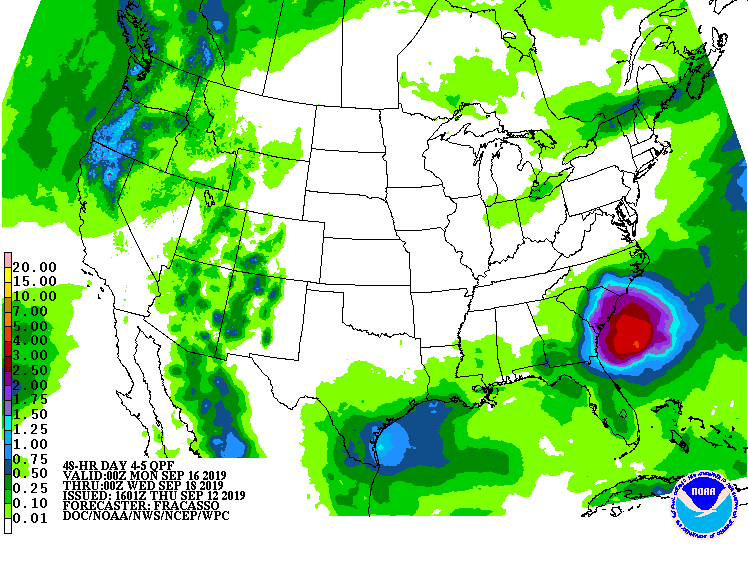 So, to summarize, we have a system worth watching carefully, but nothing to get too excited about yet. While forecast models are hinting a northward turn for the system in the Atlantic prior to becoming a threat to our part of the world.