2020 will go into the history books as an unusual year in many aspects. Locally, this label can be applied to our weather this year as well.
The year was the second warmest ever in Galveston County since observations began in 1872. The annual average temperature of 74.3 degrees is exceeded only by a 74.4 degrees yearly mean registered in 2017. Nine of the 10 warmest years in Galveston have occurred since 2005, reflecting the ongoing trend toward warmer temperatures. Neither Galveston nor the National Weather Service Office in League City/Dickinson recorded freezing temperatures during the year (though western and northwestern parts of the county did experience some mornings with temperatures below 32 degrees). Galveston Island has not officially had a freezing temperature since January 2018.
Perhaps more noticeable was the most recent hurricane season. It was the most active and most expensive season ever in the Atlantic Basin with a total of 31 tropical and sub-tropical cyclones, 30 of which became named storms.
For Southeast Texas, this year brought multiple storms impacting the Texas Coast, with named systems Hanna, Laura, Beta and Delta threatening the area each month from July through October. Although we can count ourselves lucky that no major hurricanes directly impacted the Texas Coast, each of these systems did result in some modest tidal inundations, additional flooding due to heavy rains and some minor to moderate wind damage. Moreover, there was the additional disruption from some local evacuations, as well as the stress of near misses from a couple of major hurricanes.
This graphic dramatically illustrates the past season's impacts in the United States and Texas.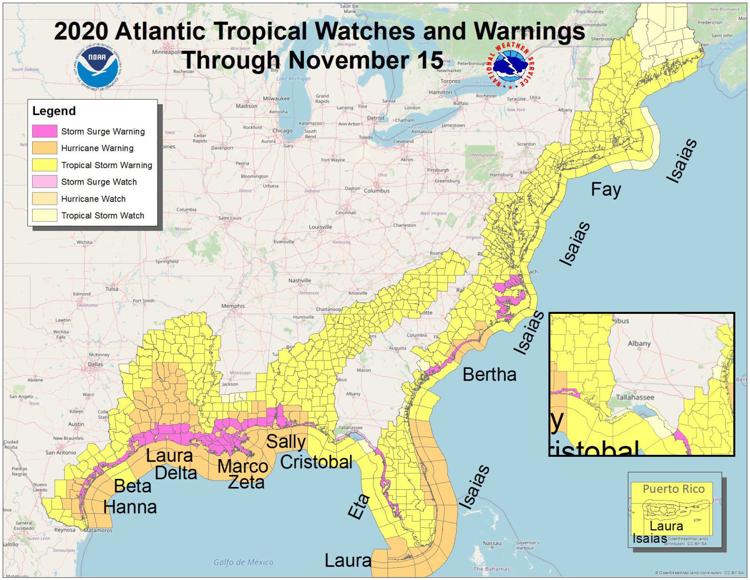 Locally, the 2020 hurricane season began somewhat early as Hurricane Hanna caused tropical storm watches to be issued for parts of the middle and upper Texas Coast on July 23.
• Hanna track and warnings loop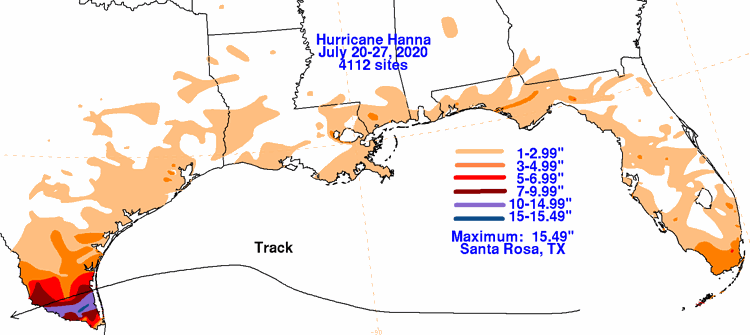 Hanna's impacts locally were fairly minor with tides running 2-3 feet above mean low water levels and rainfall amounts ranging from 1.75 inches in Galveston with sustained winds of 32 mph and gusts to 40 mph at Scholes International Airport. Localized rainfall totals of 2-3 inches over northwest parts of the county and southwest of Houston. In any case, Hanna was reminder that the Tropics were becoming active.
The next system to threaten Southeast Texas was Category 4 Hurricane Laura in August, which turned out to be the strongest hurricane ever to make landfall in southwest Louisiana. Hurricane warnings were posted for the upper Texas Coast, including Galveston County on Aug. 25 as the intensifying and dangerous storm made its northwest turn towards an expected landfall near the Texas/Louisiana border. In addition, evacuations were suggested for vulnerable areas of Galveston Island and Galveston County.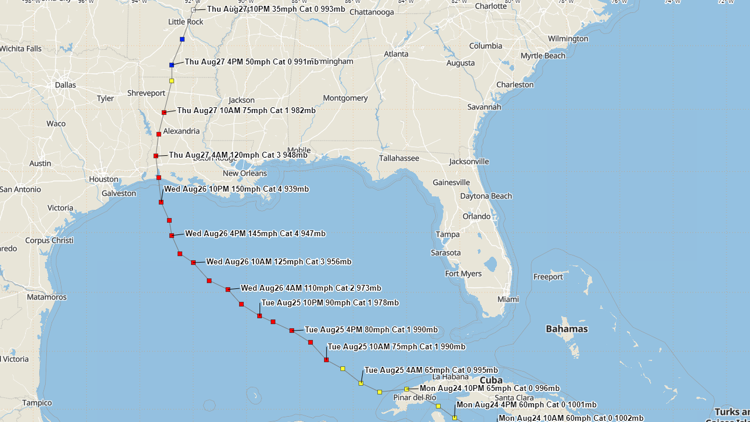 Over the next two days, Laura continued with its northward trend eventually making landfall over Southwest Louisiana leaving a path of destruction with its 150 mph sustained winds and 9.1-foot tidal surge at landfall.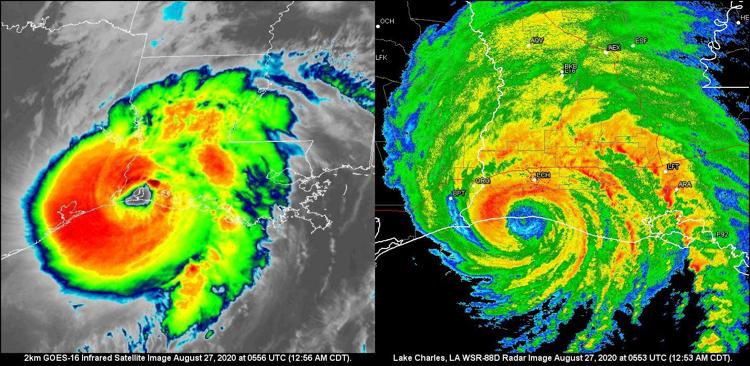 Locally, the primary negative effects were from the tidal surge, moderate inundation and beach erosion with tidal levels reaching 4.08' above mean high water levels at the entrance to Galveston Bay and 4.04' at Pier 21 in Galveston. With peak wind gusts of just 38-mph and less than 1 inch of rain in Galveston, the area was spared the massive devastation that Louisiana experienced in the wake of Laura.
Less than a month later, Tropical Storm Beta formed and moved toward the Texas coast. The storm was hampered by wind shear and never became a distinct wind threat as it made landfall near Matagorda on Sept. 22. However, as the storm stalled along the Texas coast and then drifted northeastward as a depression, extremely heavy rainfall and slower drainage due to elevated tides led to widespread flooding over Galveston County and much of Southeast Texas.
Rainfall totals ranged from 14 inches in Harris County to 11 inches in Friendswood and Pearland. Farther south in the county, League City was drenched with 7.76 inches and Galveston recorded over 3 ½ inches with street flooding widespread across the county and low-lying areas where the heavy rains and elevated tides combined to enhance water build up.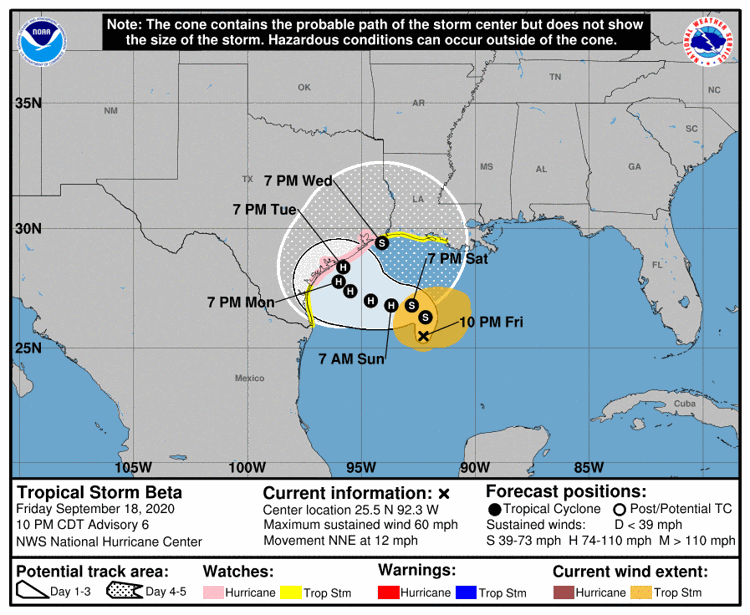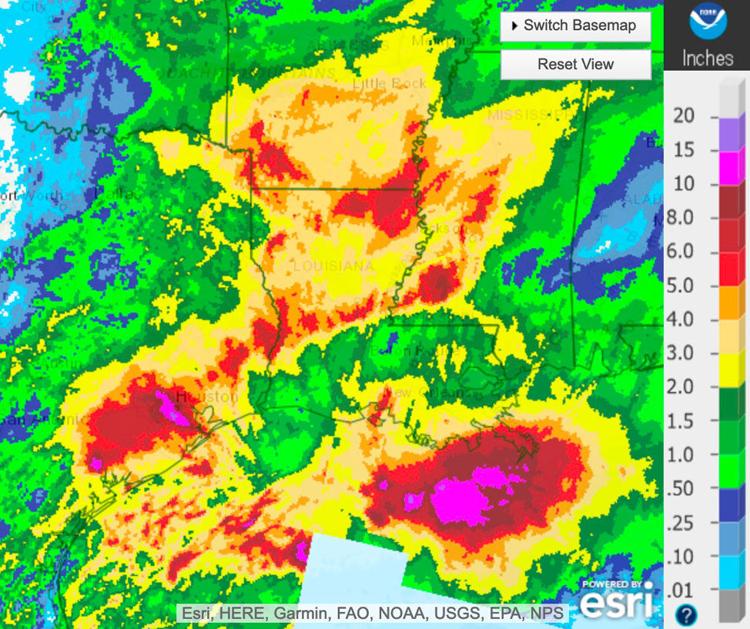 With Tropical Storm Beta out of the way, Galveston residents quickly discovered that the 2020 Hurricane Season was not yet over. In early October, a tropical system developed in the Caribbean Sea, moved west across the Caribbean into the Gulf of Mexico, ultimately making landfall with 100 mph sustained winds near Creole, Louisiana, just 12 miles east of where Laura had come ashore six weeks earlier.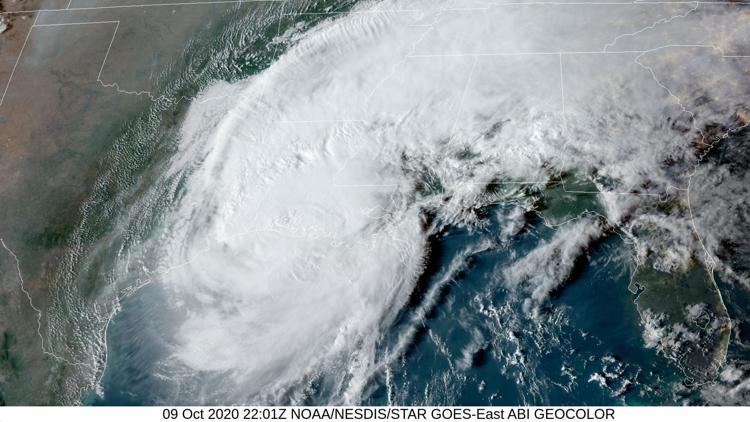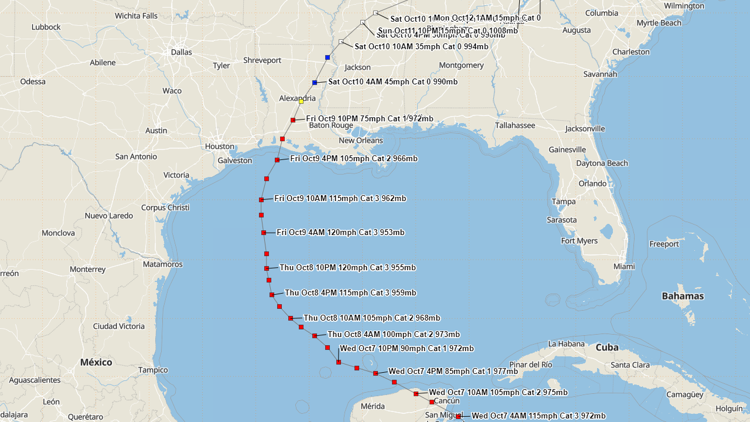 This time, effects in Galveston near the coast were much more pronounced than with Laura. Sustained winds of 46 mph and gusts of 58 mph raked Galveston Island causing widespread, though relatively minor damage. Tide levels however were a little lower than with Laura, generally running a little over 2 feet above the mean high tide levels.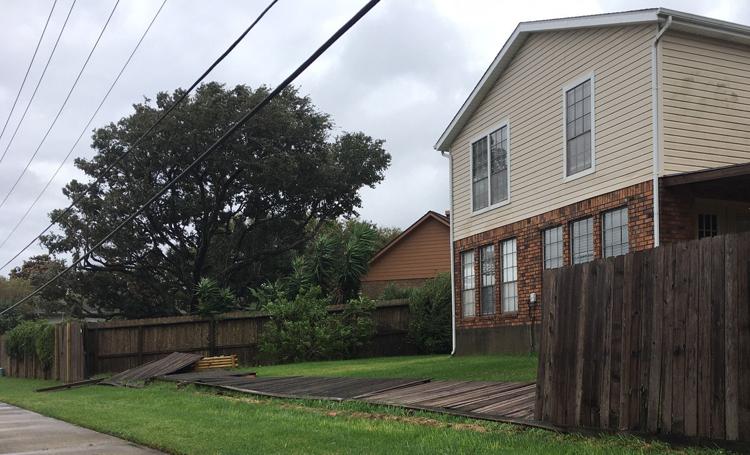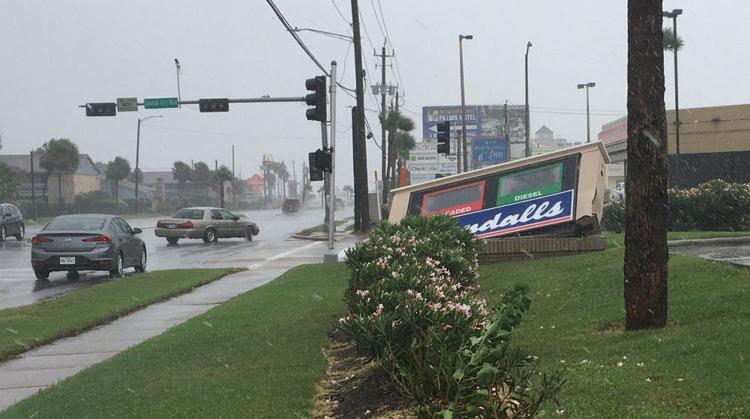 At any rate, I think that we can agree our weather in 2020 was unusual enough. Still, we can all be grateful that the area was spared the fate of Southwest Louisiana, which is still reeling from the two major hurricanes that raked that area in late August and early October. Let's all hope that our weather this coming year will be exceedingly boring!