Before I get into the main topic, I would like to briefly re-visit last year's weather. Temperature-wise, 2019 was slightly warmer than average overall for the County. Galveston finished the year without a freeze (with 35° as the lowest) with the lowest in League City a fairly modest 31°. Galveston also ended the year with 8 ½ inches more rain than could be expected. However, this figure is slightly misleading as 75% of the year's total rainfall came in just four months, with 28.72 Inches of rain reported for August and September (thanks in part to Tropical Storm Imelda) and 14.28 inches in May and June.
As for current weather, a modest cool front is bringing sunny skies and seasonably cool to mild temperatures to our area. We will, however, see increasing clouds and rain chances from Thursday through Friday night into early Saturday as an upper-level storm system and another cold front impacts Southeast Texas. There is some possibility for severe weather late Friday into early Saturday, though the best chances for severe weather and heavy rain will be off to our north and east.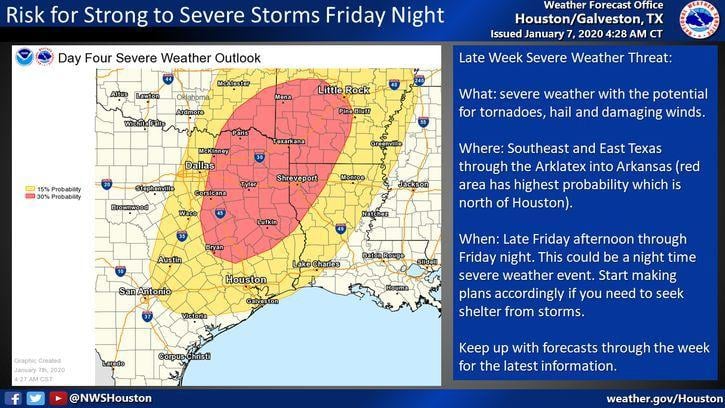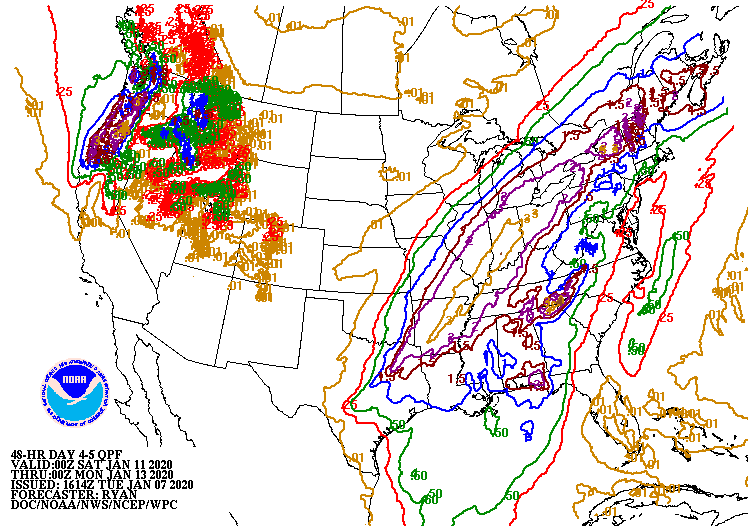 We may see another round of sunshine, cool weather late Saturday into Sunday. This should be short-lived, however, as a warm front develops along the Texas coast and another cold front slowly moves through the area.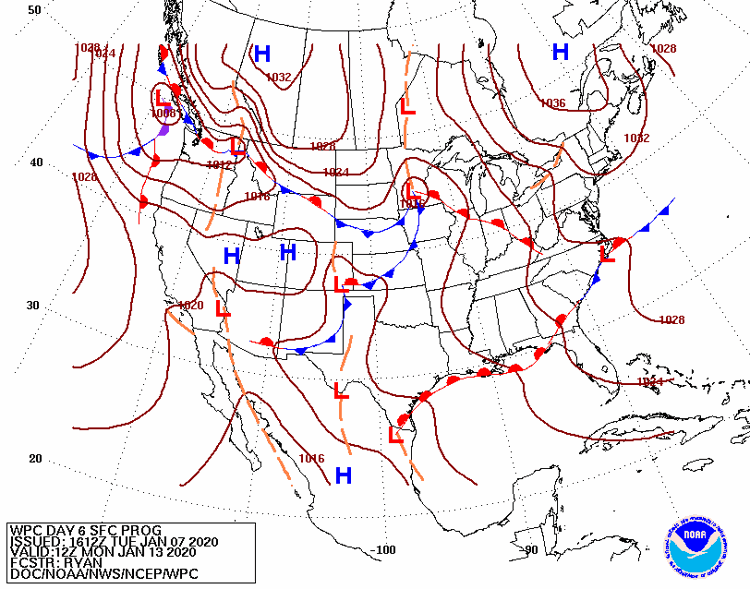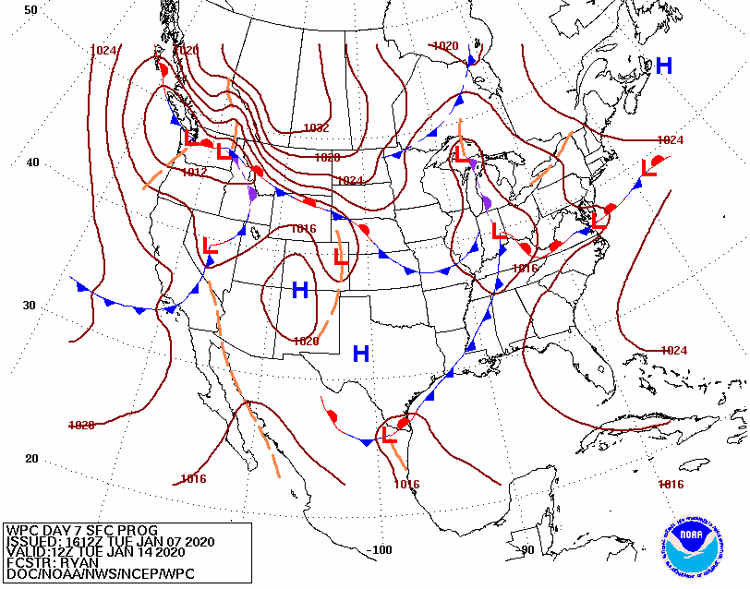 Looking further ahead, we appear to be moving into an upper-level pattern over the next couple of weeks that will produce more cloudy, wet days than what we have seen since the Holidays and first week of January.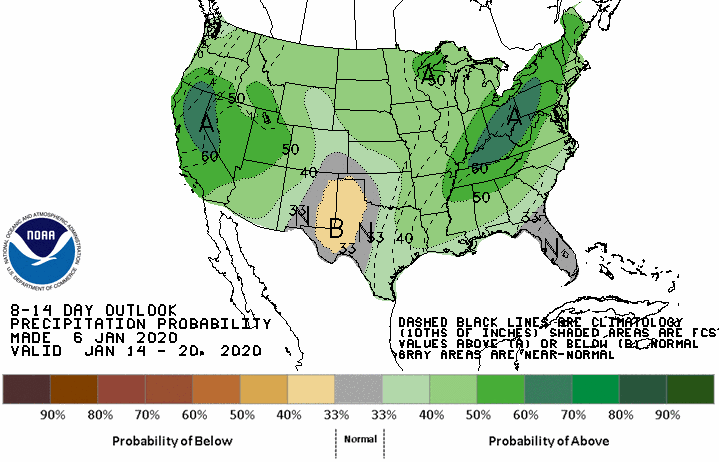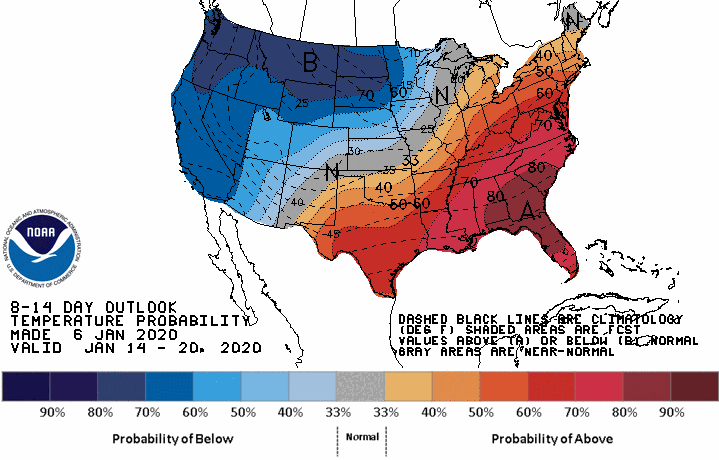 That may not be such a bad thing as Galveston County has had below normal rainfall since November 1st and areas to our immediate west and north definitely could use some precipitation.