Milder temperatures have returned to the County as temperatures climb back into the 70's, along with some clouds and a few light showers. This mild spell is likely to continue until late Thursday or early Friday when a fairly robust push of colder air moves across the region. Storms ahead and along this front could bring another 1-2 inches to parts of the area, before dry high pressure moves in.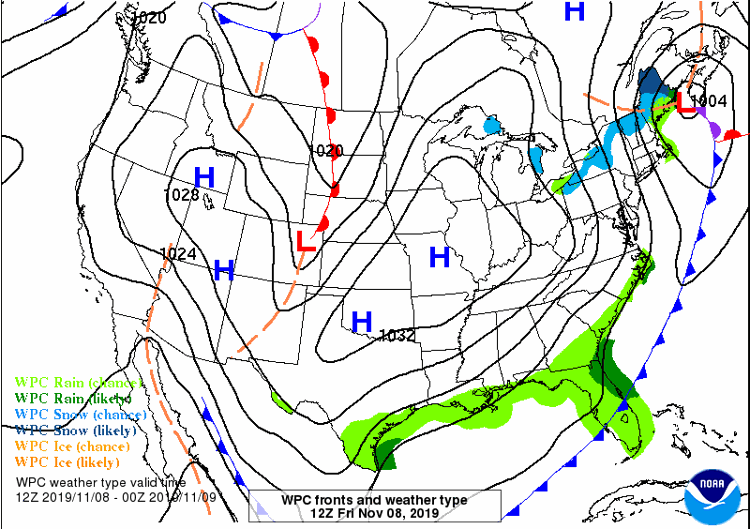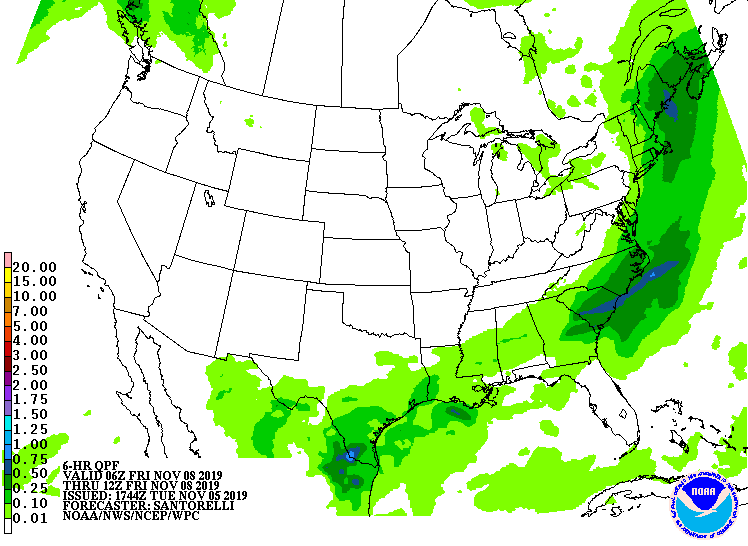 Fortunately, this next cold spell will not be quite as chilly as the one that rolled through the area on Halloween, bringing wind gusts of 46-mph along with the coldest October temperature on the Island (46°) since 1993, when a 39° degree low set the all-time October cold temperature mark. Nevertheless, it was more than enough to scare away the trick or treaters in our neighborhood.
At present, it looks as though the lowest temperature in Galveston with this next front will be in the upper-40's to near 50, with the low 40's likely on the mainland. Any subsequent warm-up, however, will be brief, with a reinforcing surge of cooler air due by Monday, November 11.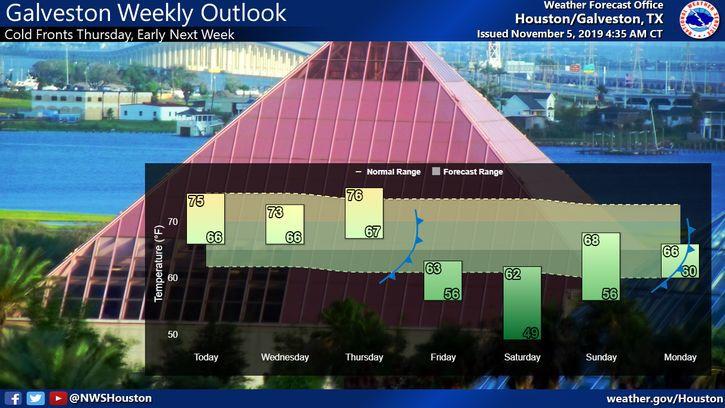 In other words, seasonably cool weather is likely to hang around for a while, despite briefly milder conditions between the cold fronts.