Late spring has been markedly warmer than usual this year and that seems likely to continue as we move toward mid-June.
Both April and May set all-time warm temperature records in Galveston with April's 75.5 degree monthly average topping the previous record of 75 set in 2017, and May's monthly average of 83 degrees shattering the previous all-time temperature record for the month of 80 set in 2018.
In fact, average temperatures this May were nearly equal to the July monthly average for Galveston in the 1940s, which was 83.4 degrees.
High pressure aloft over Texas and Mexico is likely to keep our hot weather in place by blocking any changes that would bring somewhat cooler or wetter conditions to our area.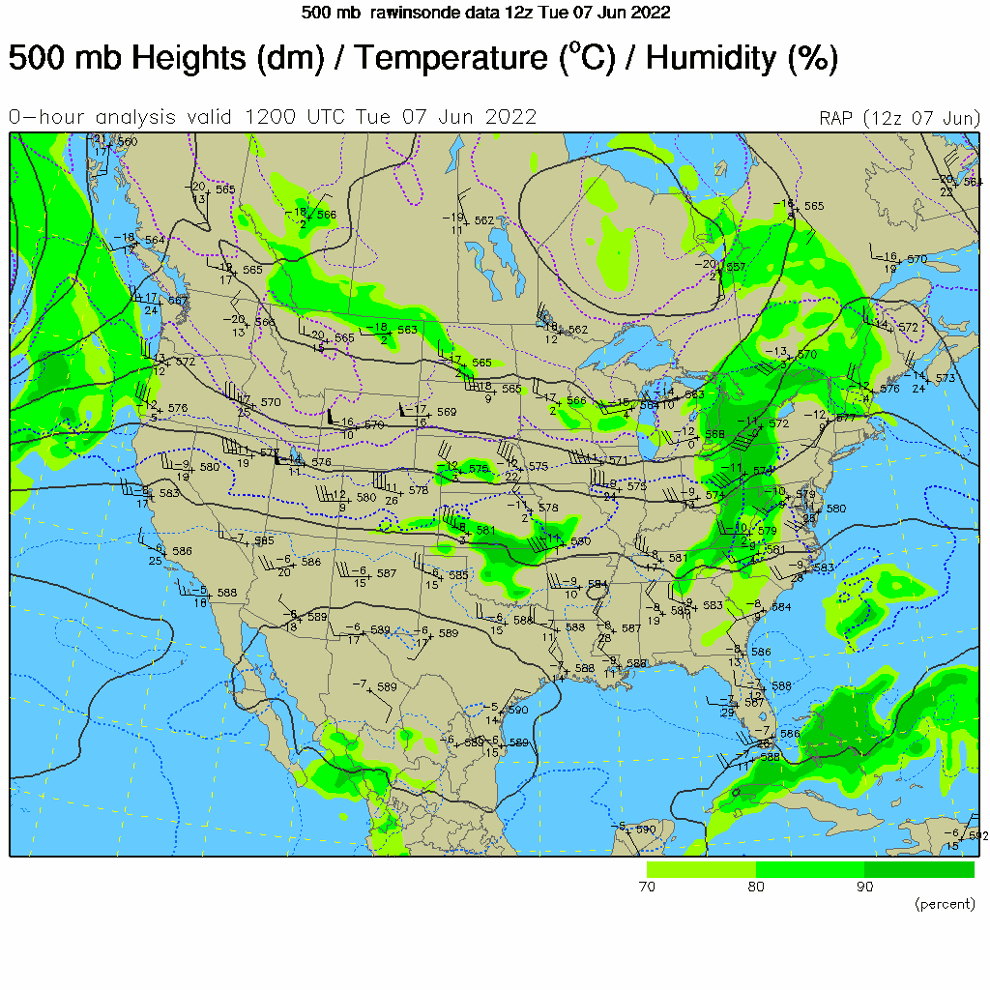 Projected upper-level map for Sunday: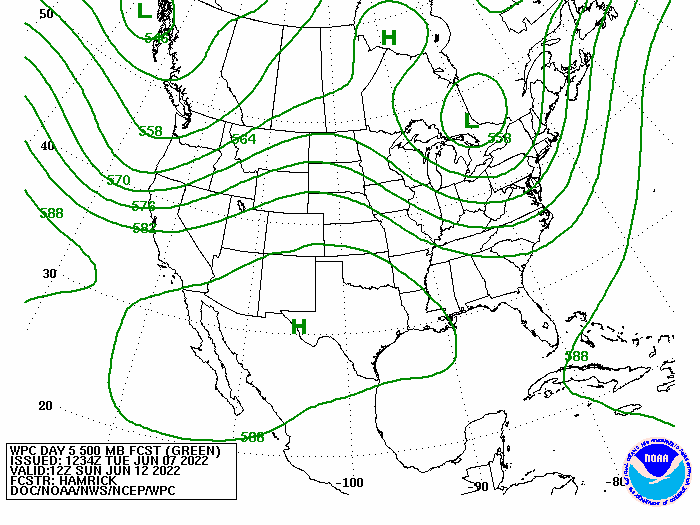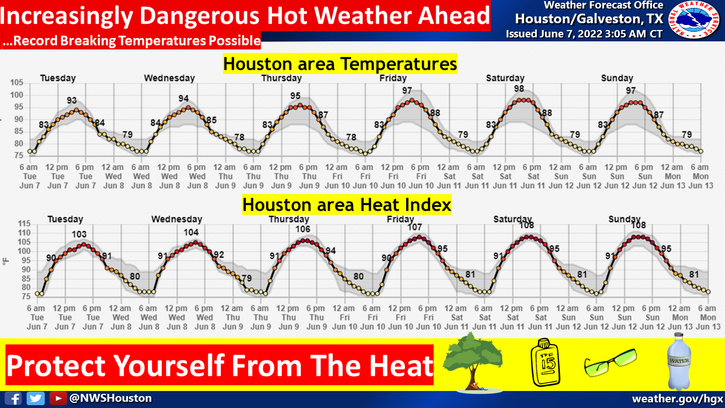 Adding to the impact of the heat will be increased evaporation levels and lack of rain. The latest seven-day precipitation outlook portrays little to no rainfall in our area. This may add to existing dry conditions.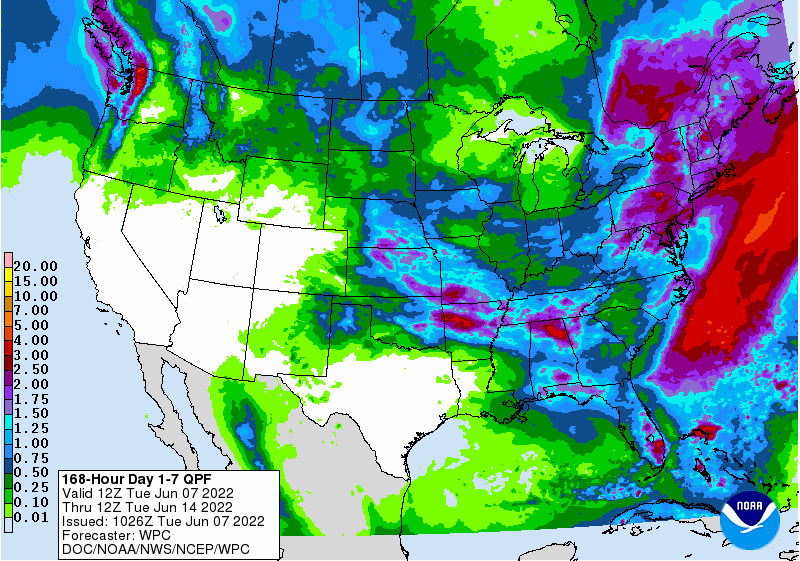 Looking ahead, some intermediate range models are showing more activity in the far eastern Pacific, Central America, and the southwestern Caribbean Sea and this may bear watching a week or two down the road.
Fortunately, most models keep any development south of us. But any weakening in the high-pressure ridge over our area could open the door for some movement into the Gulf of Mexico. Still, we will have plenty of time to see what, if anything develops.