Sometimes the weather outlook is clear cut and fairly easy to predict. Other times, it can appear muddled with many alternative outcomes and few obvious conclusions. Most people, and certainly most forecasters, prefer to have a high level of confidence when projecting future outcomes. Ambiguity and confusion is not the forecasters' friend in any endeavor.
Unfortunately, we are in a situation where a lot of "ifs' present themselves when trying to determine exactly what weather we will have over the next week or two. We are in a pattern where a few small changes can result in very different outcomes locally.
Certainly, the heat is back on us with plenty of sun and drier conditions as high pressure again dominates our weather.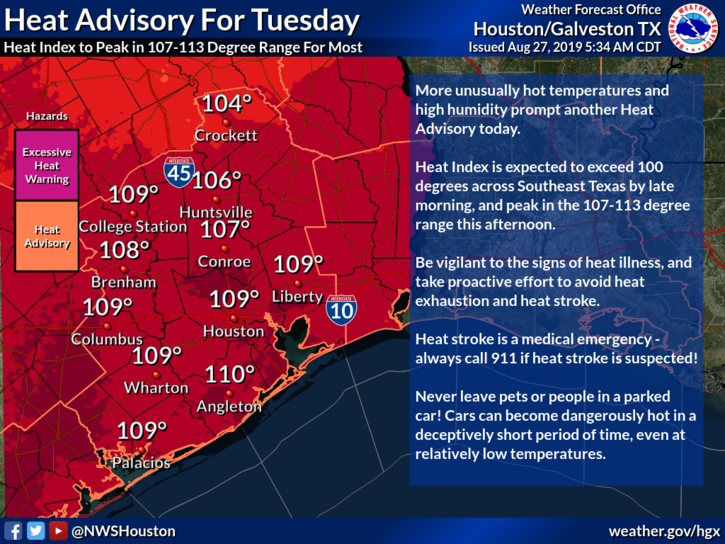 So while rain chances have diminished, some shower and thunderstorm activity cannot be ruled out completely over the next 2-3 days. First, a weak upper-level low over the western Gulf of Mexico might lead to scattered showers or thunderstorms over the next couple of days. In addition, a weak cold front sagging south over North Texas may set off thunderstorms that could creep south into our area from tonight through Thursday, with the front eventually stalling near the coast before slowly dissipating.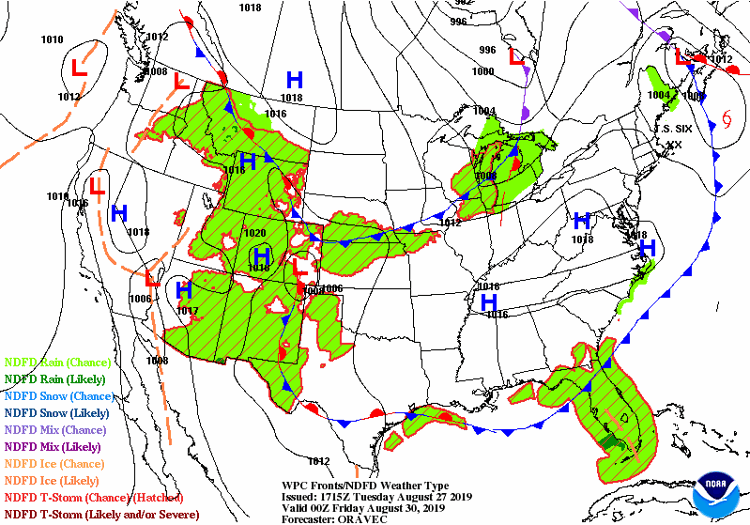 To further complicate matters, a weak mid to upper-level low and trough should move west across the Gulf of Mexico towards the northern Mexican coast. This could bring an influx of moisture and some additional rains over this weekend into Labor Day. While most of the precipitation with the first scenario will be to our north and with the second may be focused to our south and east, we cannot rule out some wet weather here as well.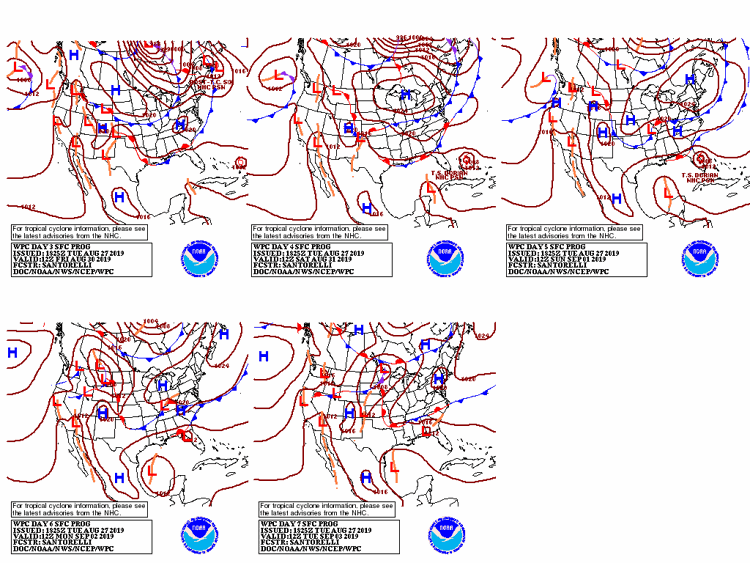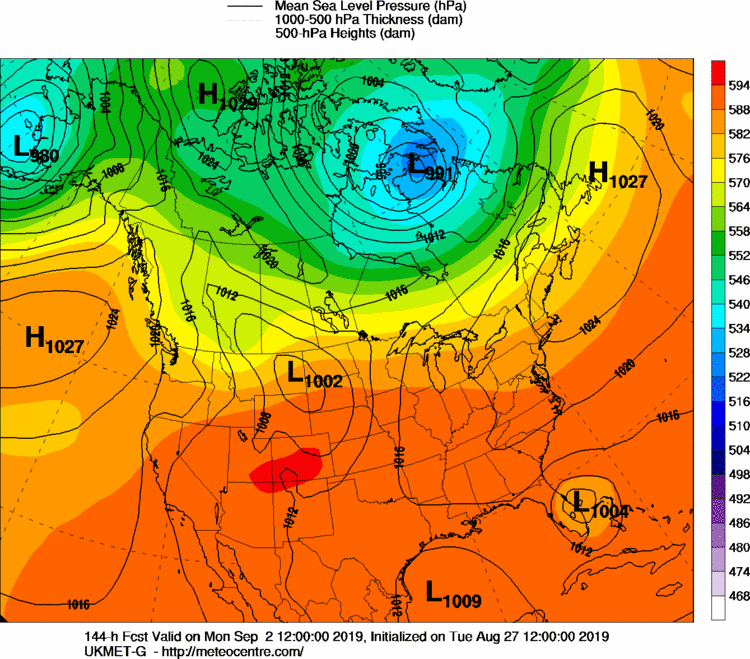 Gravitating to the Tropics, it generally appears as though Tropical Storm Dorian will stay well to the east of us and most models suggest that it will impact Florida and possibly meander somewhat westward after landfall over the Florida Panhandle or south Georgia, However, a couple of models still stubbornly try to send it further west. If this were to occur then our situation might drastically change. That is unlikely, but still cannot be ruled out completely.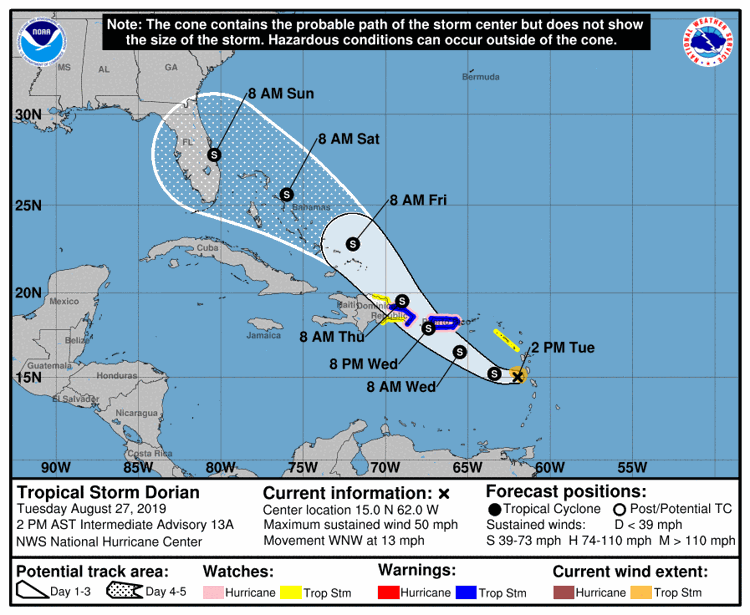 Finally, since I am worrying about "ifs", the latest GFS (American model) shows high pressure setting up over the Southeastern U.S. by the second weekend of September. This pattern tends to foster a westward movement of tropical systems into the Gulf of Mexico and will be occurring about the same time that the eastern Atlantic is expected to become more conducive for tropical development.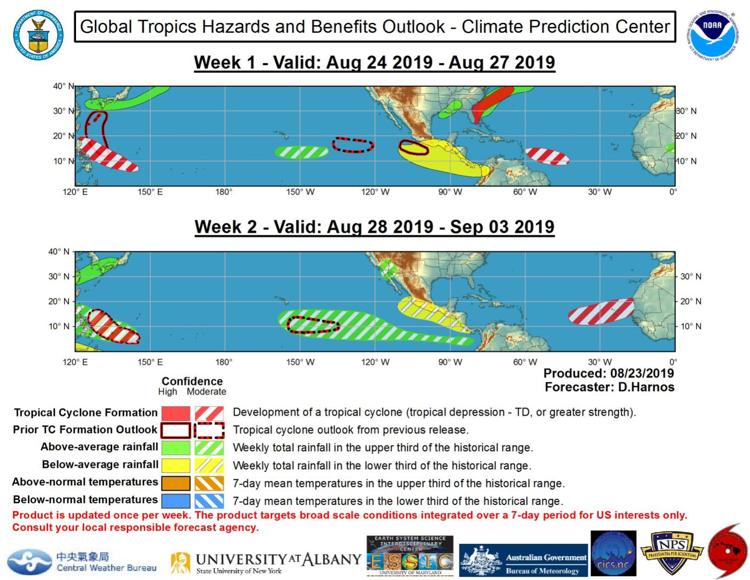 The good news is that any forecasts that far ahead are highly speculative, so you can leave the worrying to me for now. There will be plenty of time to see if this pans out or morphs into something different as we move into September and, hopefully, I will come back with a completely different scenario in a few days.