A cold front due to push offshore this evening will bring strong northerly winds to our area tonight into Saturday. Winds of 25-30 mph with gusts to 40-mph will be possible on Galveston Island, near the coast and over the offshore waters.
Seas of 5-7 feet will be possible over near-shore coastal waters with seas up to 10 feet will be possible further offshore, likely leading to Marine and Small Craft Advisories by this evening.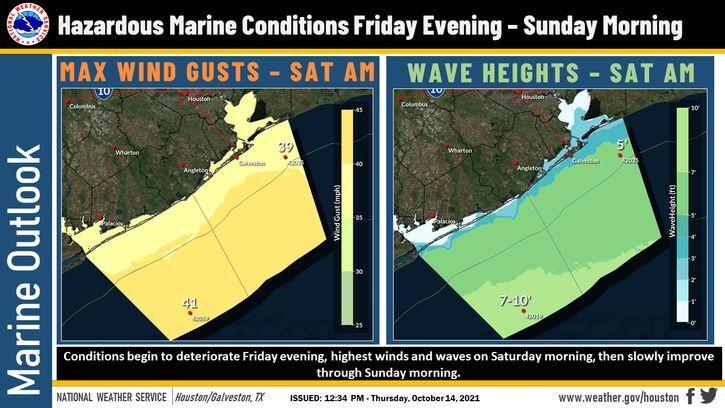 There will be a chance of showers or thunderstorms ahead and along the front, though rain probabilities are modest (30%) with rainfall amounts generally less than ¼ inch locally.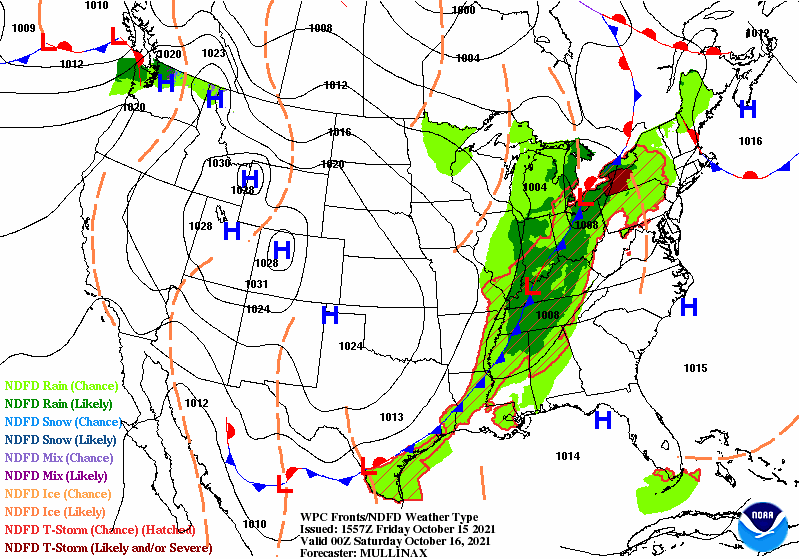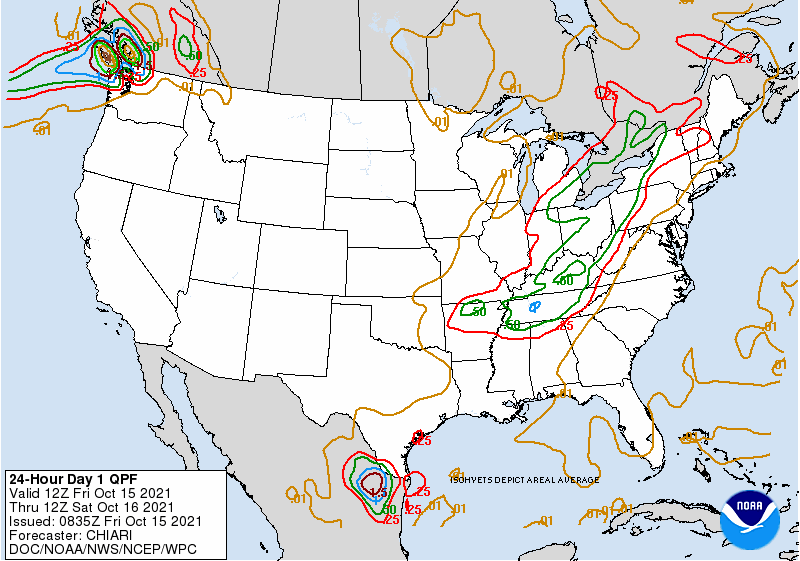 What will be apparent will be noticeably cooler weather with minimum temperatures on Saturday and Sunday morning ranging from the low-60's at the coast to the upper-50's over inland areas of the County. However, the much lower humidity levels and gusty winds will make the temperatures feel even cooler with the wind chill factor and the drastic change from our current muggy weather.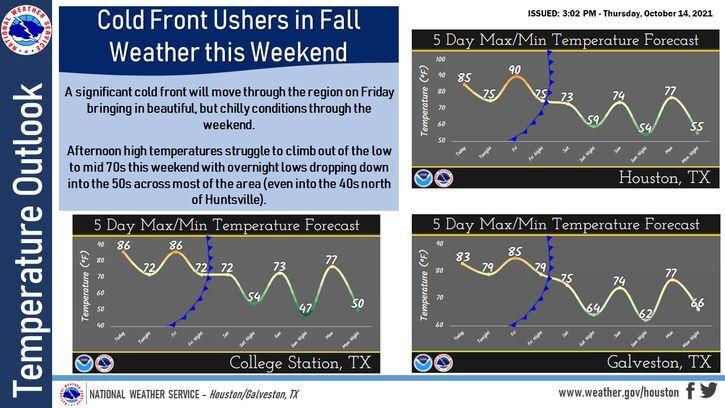 Still, the overall outlook for the weekend is for sunny skies and fine fall weather. Other than boating and fishing it should be an excellent time for most outdoor activities!