Bright sunny skies loomed this morning even as temperatures dipped to 31° in Galveston and the mid to upper-20's across inland portions of the County. With sunshine working its magic, temperatures should rise to the mid to upper-40's across our area this afternoon. Although another freeze is expected tonight, freezing conditions are generally expected to remain north of the County possibly ending the six consecutive days with freezing temperatures observed in League City.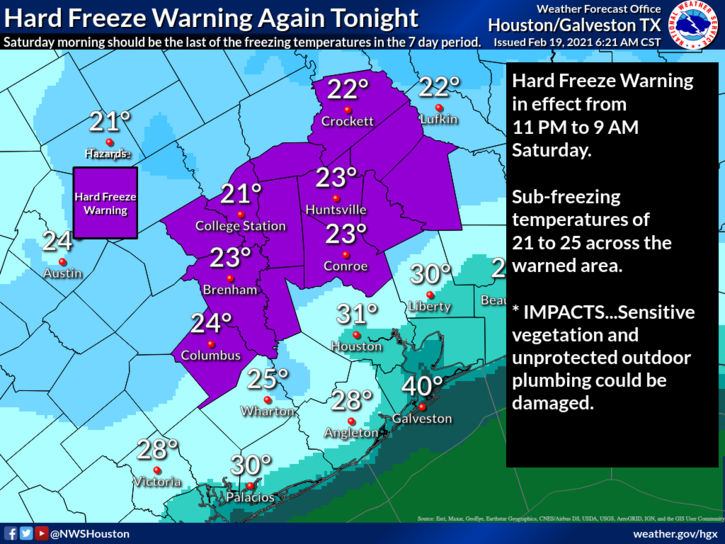 Reflecting on this freeze, Galveston Island experienced at least 38 ½ hours where temperatures remained at 32° degrees or lower (more than the 26 hours observed in the freeze of January 2018). League City had at least 52 consecutive hours with sub-freezing temperatures. It was this prolonged period of freezing, as well temperatures in the 20's and teens that played havoc with so many water pipes.
Looking further ahead temperatures are expected to climb into the 50's and 60's by this weekend. Although a couple of cold fronts are in our picture for next week, the air mass behind them is primarily of Pacific origin rather than Arctic, so no freezes are likely from either of these fronts.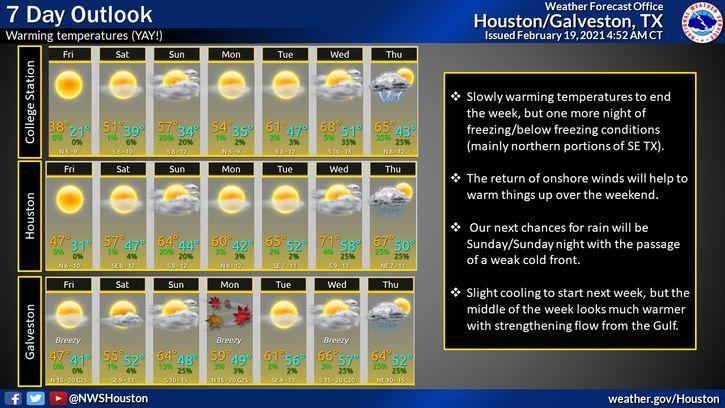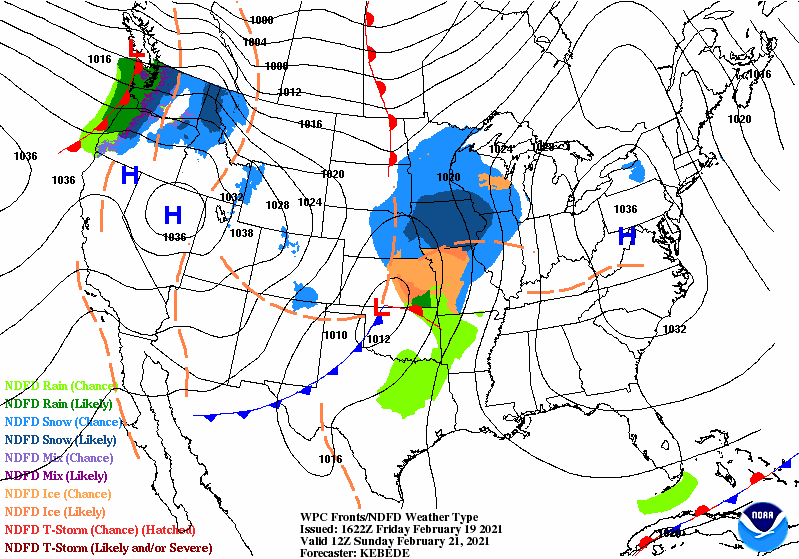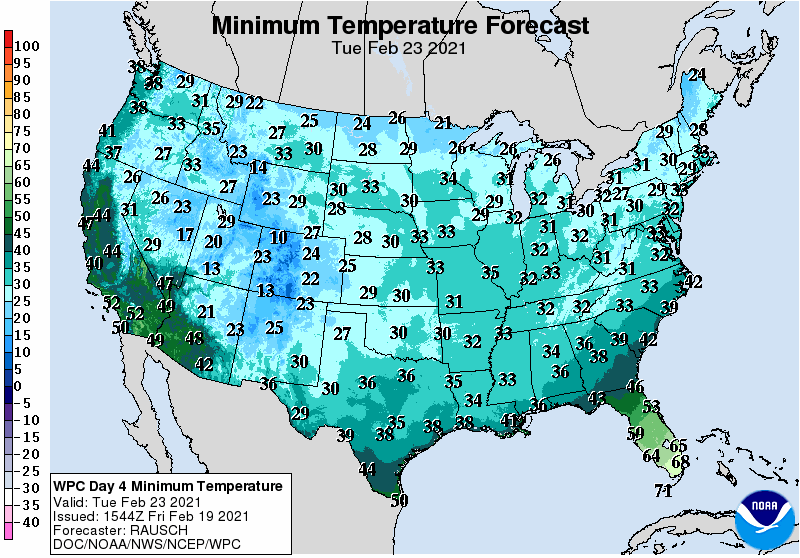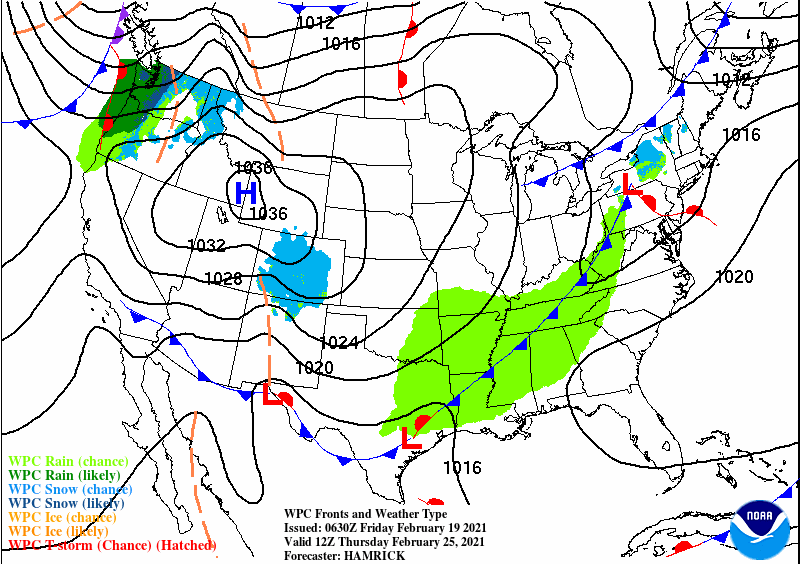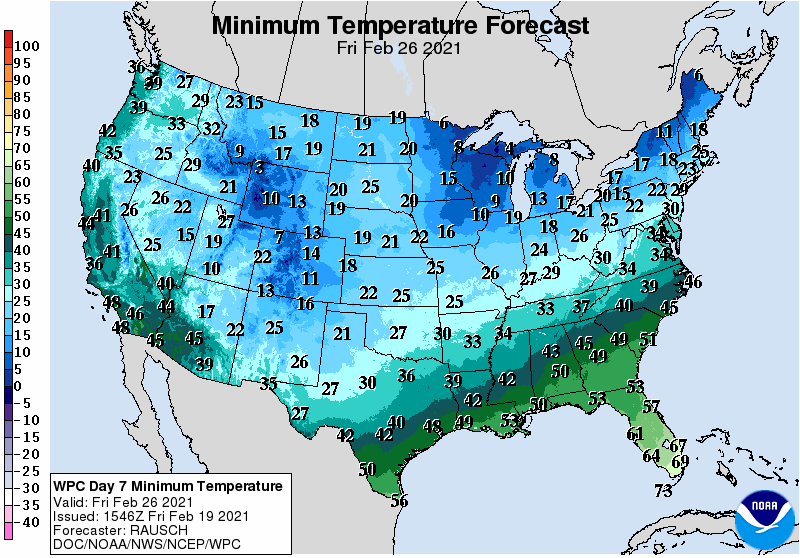 To add to good news, so far, the intermediate term models keep relatively mild conditions in place for at least the next two weeks. Let's hope that plays out as expected!