Technically the "dog days of summer" refers to the period from July 3 through August 11. This is when Sirius, the brightest star visible from anywhere on earth, rises in conjunction with the Sun. Sirius is part of the constellation Canis Major (or Greater Dog), hence the reference to "dog days".
However, in popular usage the term has come to refer to the excessive heat this time of year. The ancient Romans believed that the bright light from Sirius added to the heat during mid-summer. More recently, it has been used to describe hot weather "not fit for a dog."
Certainly, our current weather pattern is settling into a pattern that fits the stereotype of the "dog days." High pressure, building across much of the country, including Texas and the northern Gulf of Mexico promises an extended period of hot, mostly dry conditions with generally light winds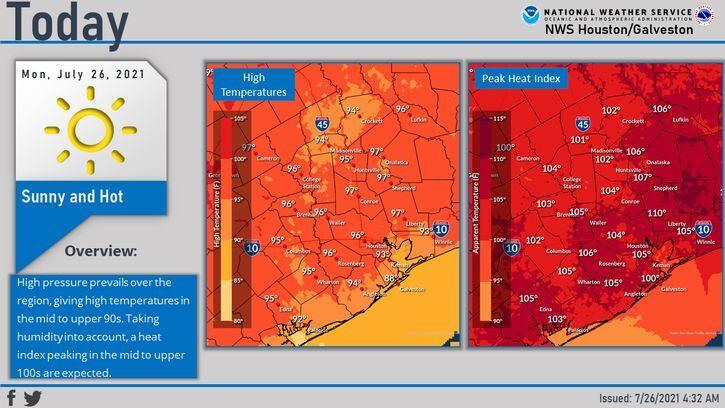 Temperatures ranging from the low-90s near the coast to the mid-90s inland will bring heat index readings in the triple digits locally.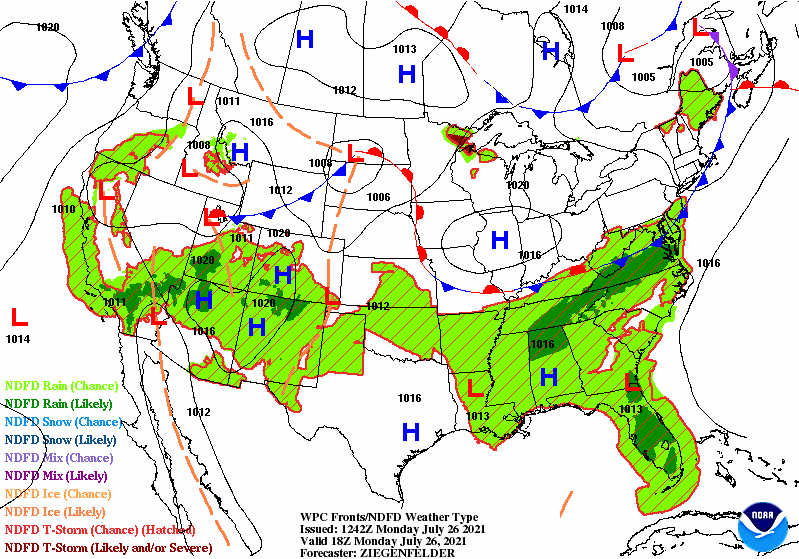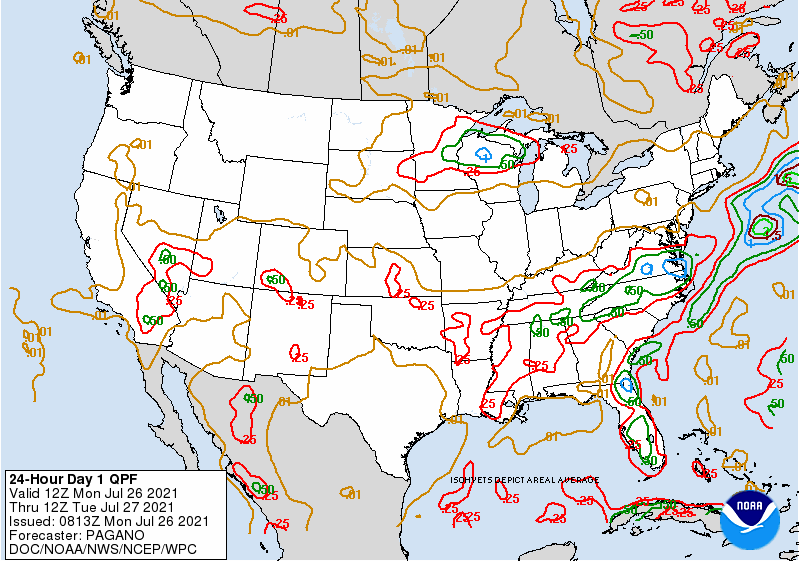 There is some hope for a little relief this week as weak mid-level disturbances moving west across the Gulf of Mexico and the development of a low-pressure trough along the coast by Wednesday and Thursday will result in a few more clouds, slightly lower afternoon temperatures and isolated to scattered afternoon thundershowers over the area.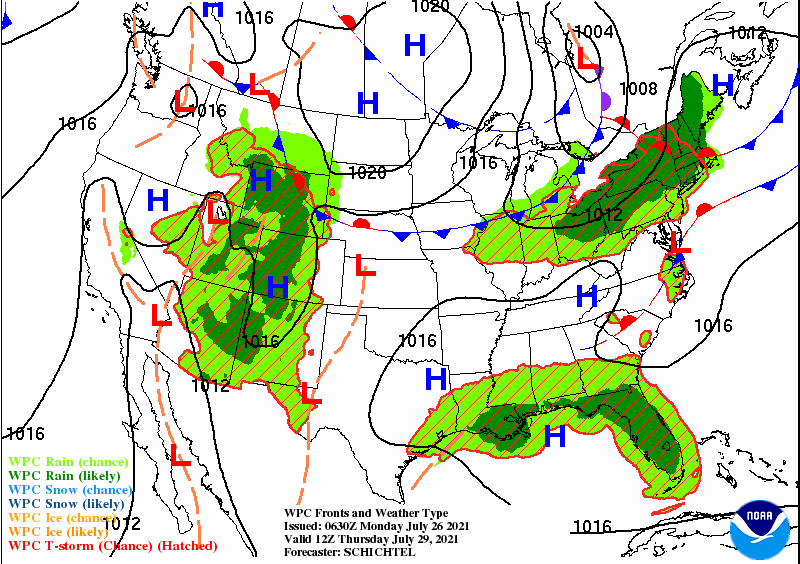 Still rainfall amounts locally are expected to average 2/3 inch or less over the coming seven days with a return to hot conditions likely by this next weekend.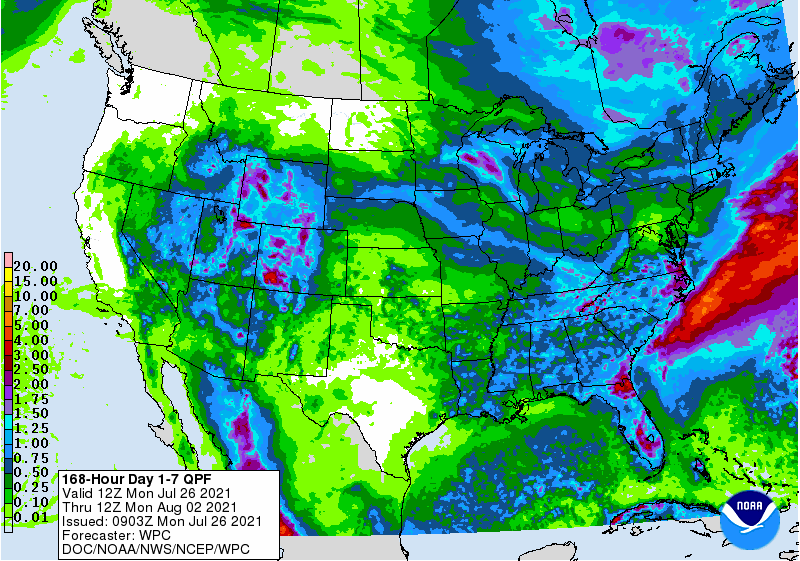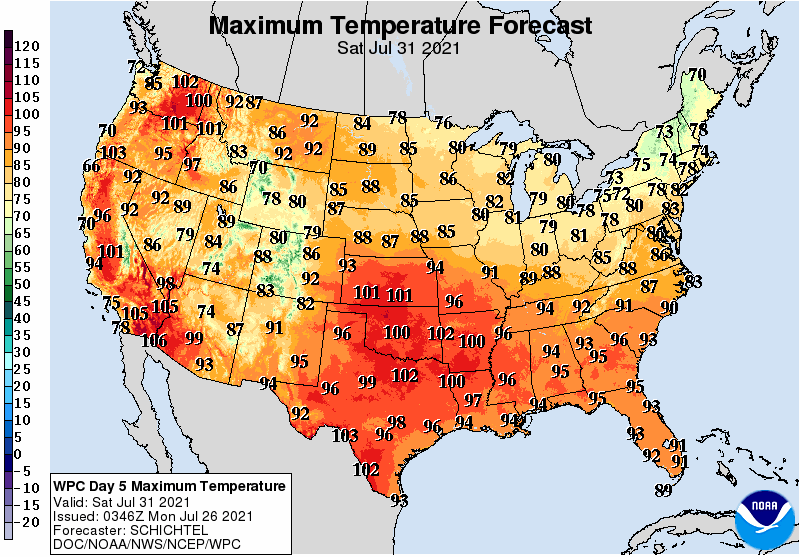 Looking further ahead, hot, dry weather should continue into early August.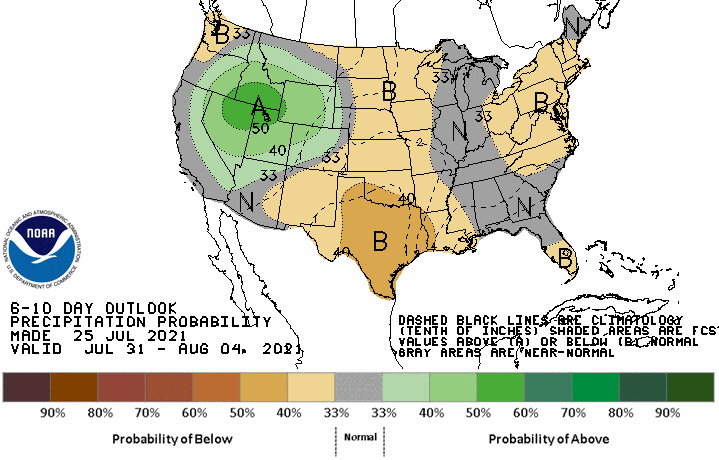 Finally, on a positive note, the intermediate (14-16 days models) forecasts generally keep the western tropical Atlantic Basin quiet through the next couple of weeks.