The first truly robust cold front of the fall season rolled through Galveston County yesterday bringing wind gusts to 40-mph and scattered thundershowers. These were light, however, generally depositing less than 1/10 inch of rain in most spots, excepting an 0.18" total measured on the East End of Galveston Island.
The cold front also brought the coolest temperatures since May to the area. This morning's low of 69° in Galveston was the coolest temperature there since a 68° low on May 16. Meanwhile, temperatures generally in the low-60's over inland areas of the County were the coolest at those locations since May 28th when League City recorded a 61° low.
The good news is that our fine autumn weather should continue with low humidity levels, cool nights and mild to warm afternoons under mostly sunny skies. Despite a slow warm-up over the next few days, a reinforcing push of cooler air on Friday should bring Saturday morning temperatures comparable to what we have today.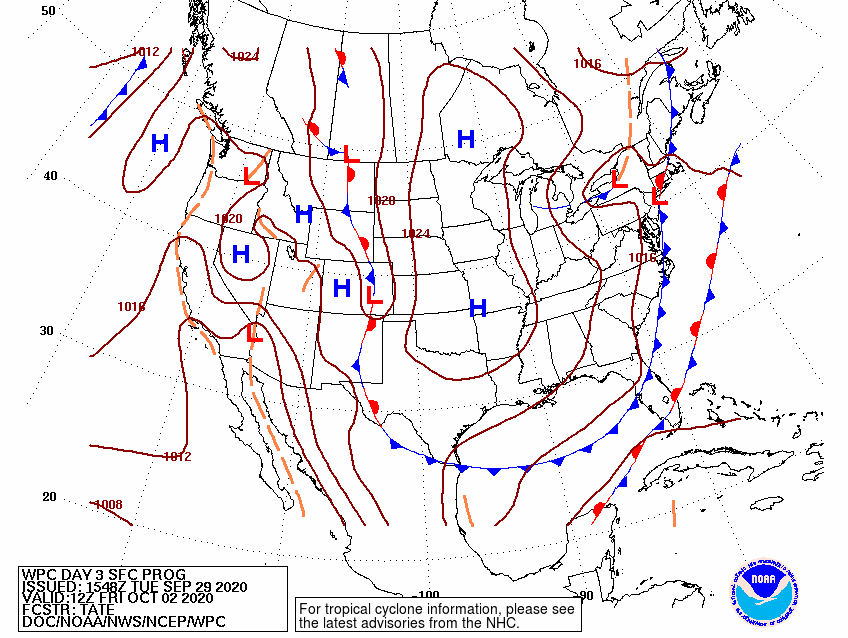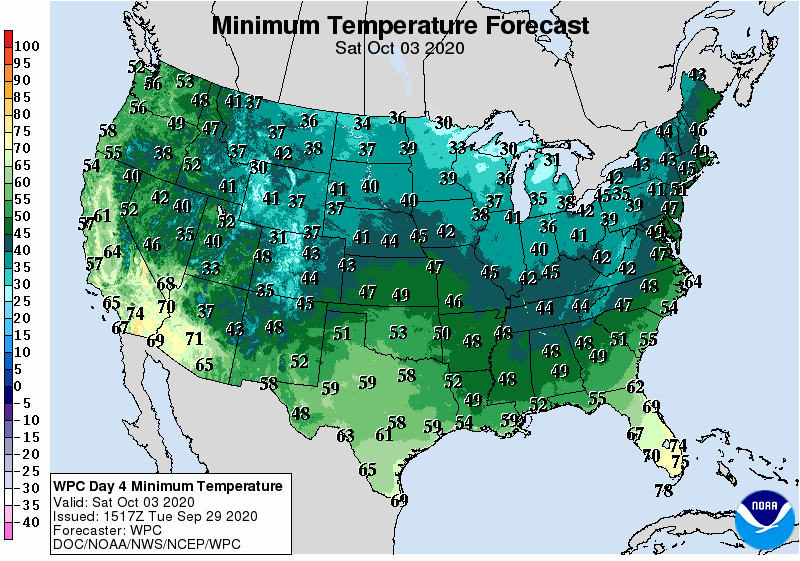 The low humidity levels may continue into early next week as a weak reinforcing cold front pushes off the Texas coast late Monday.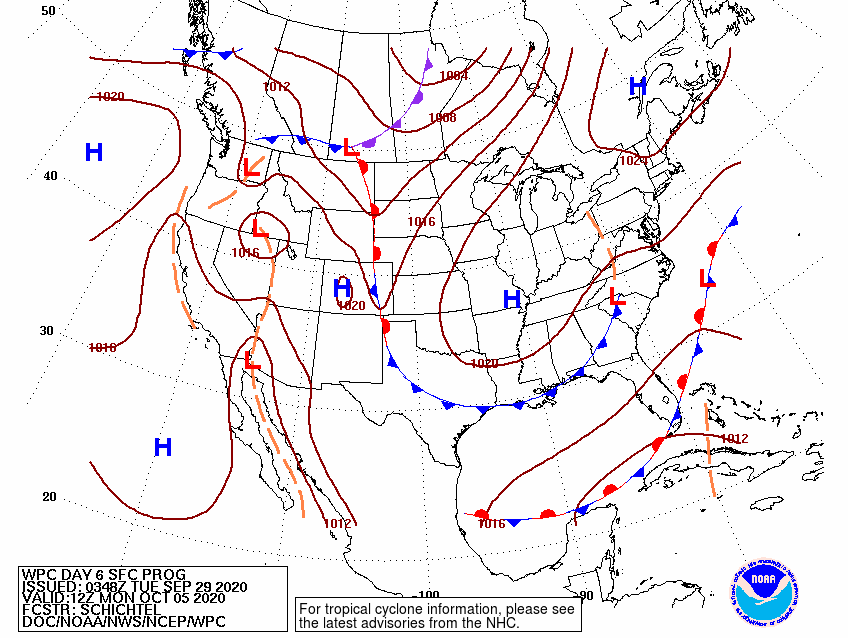 So, what could go wrong? I have been getting a few questions about the possibility of tropical develop in the northwest Caribbean Sea over the next few days and the National Hurricane Center is giving the area a 50% chance to develop over the coming five days.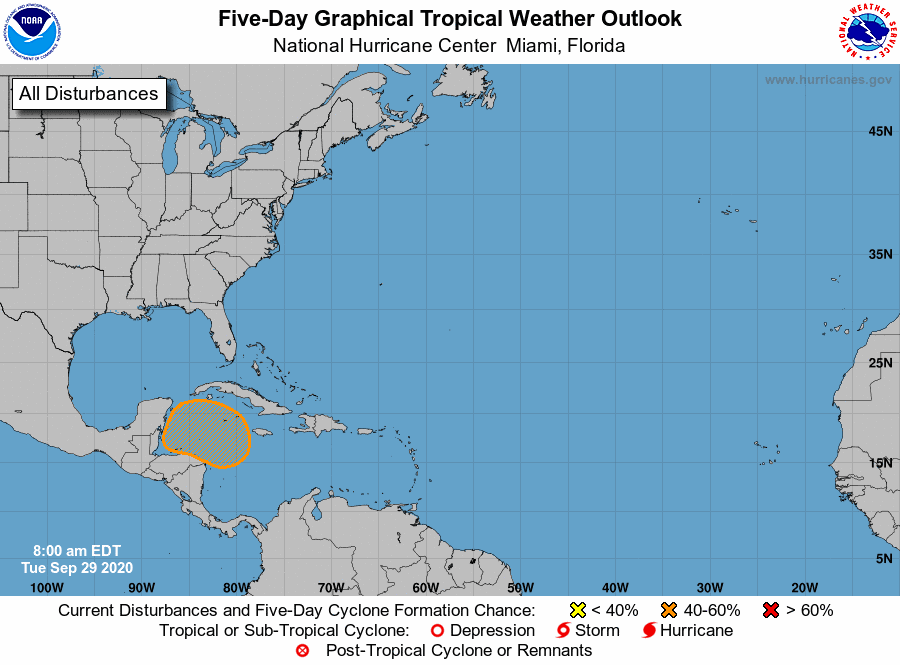 This is not unusual as that area is one of the favored regions for development in October. Most of the storms tend to move northeastward and the Texas coast has been impacted by only 4 tropical storms or hurricanes in October in the last 120 years, with 3 impacting the Upper-Texas coast and 1 affecting only deep South Texas.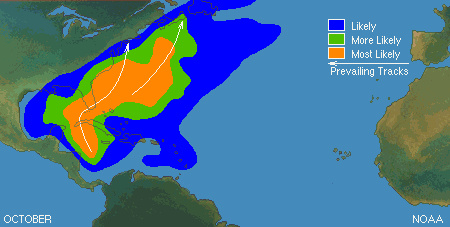 Currently, the modes generally show little agreement about possible development over the next couple of weeks. The GFS (or American) model depicts development over the Yucatan by this Sunday, but then keeps the disturbance bottled up in the Bay of Campeche with it eventually drifting into far southern Mexico.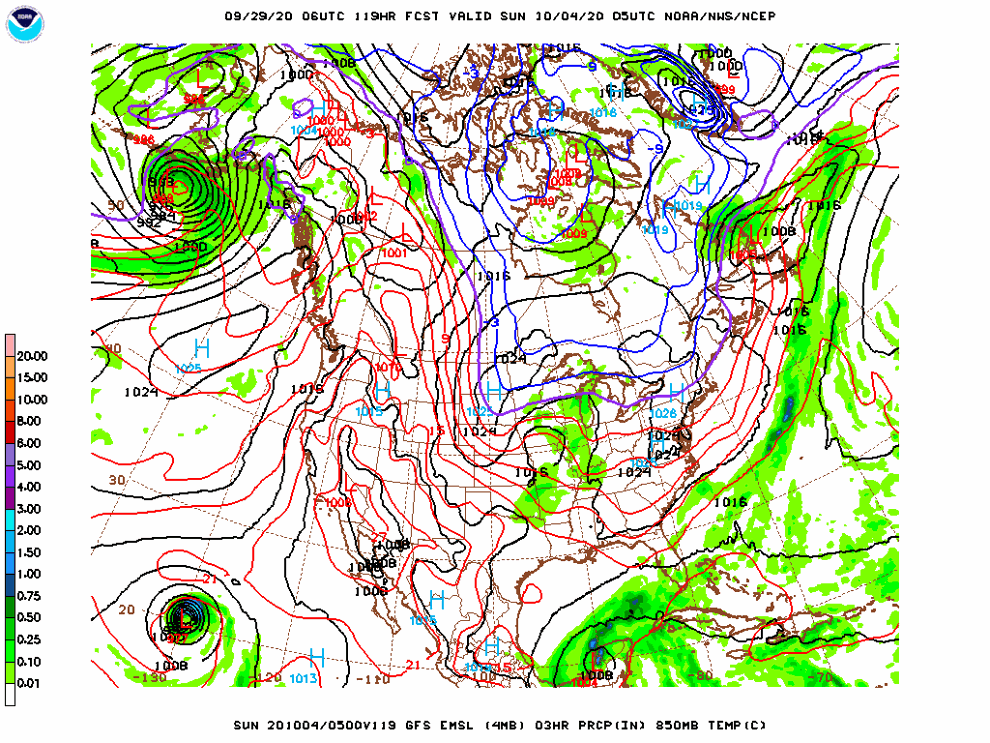 A couple of models, the NAVGEM and ICON, are somewhat bullish about development near the western tip of Cuba, with eventual movement in the direction of Florida.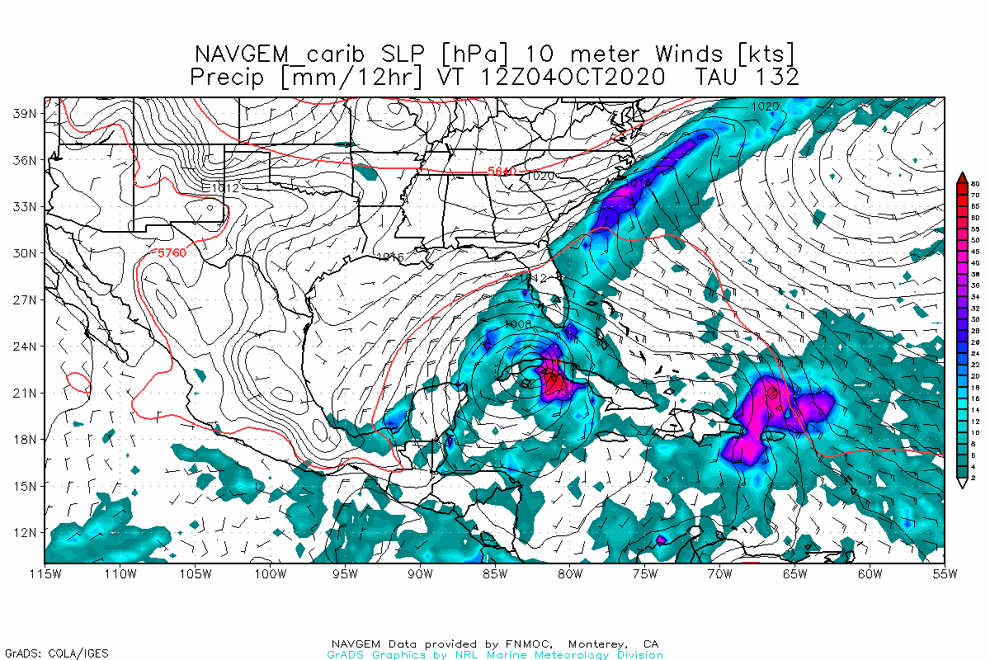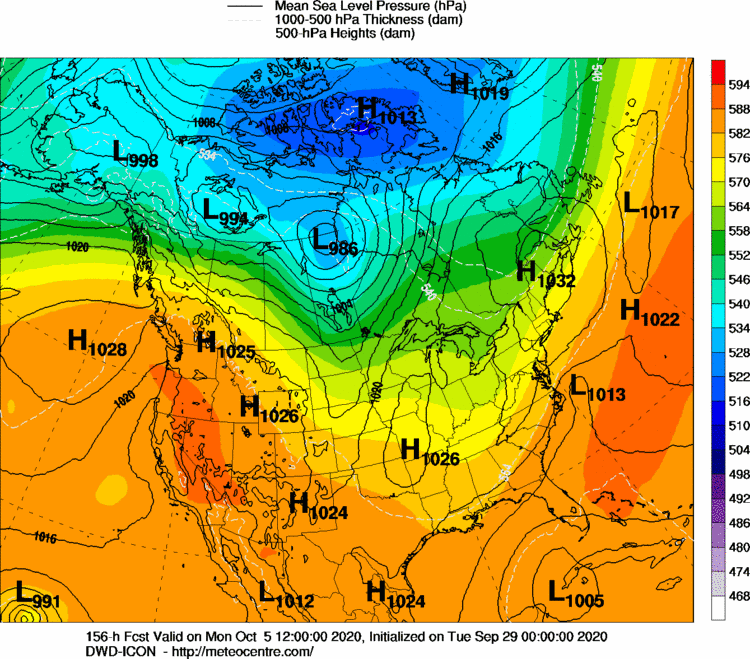 Meanwhile, some of the other models seem to downplay development in that region.
The bottom line is that it is far too early to know exactly what will develop and which areas could be at risk. So, I intend to enjoy our belated autumn cool down for the time being. Of course, I will still be watching the Tropics closely, especially given how unpredictable this season's storms have been.