An influx of deep tropical moisture and an upper-level low expected to move east across Texas will bring a chance of heavy rain to much of the area. Upper-level lows tend to create very unstable conditions aloft and when this interacts with low level moisture and daytime heating, heavy rain becomes a distinct threat.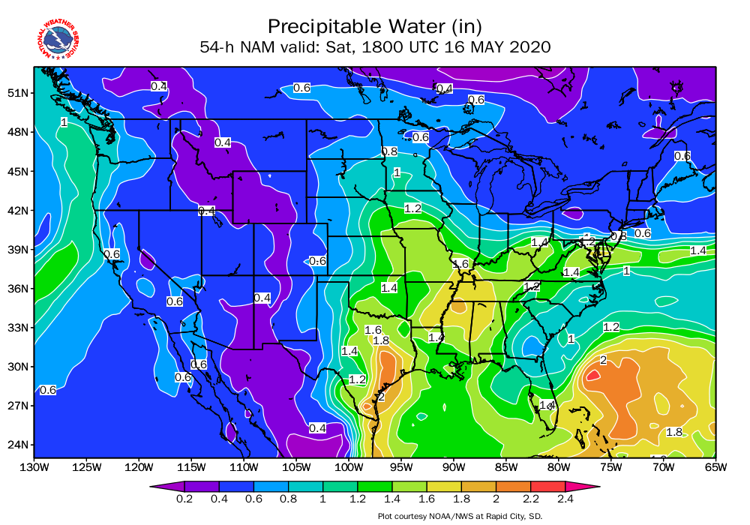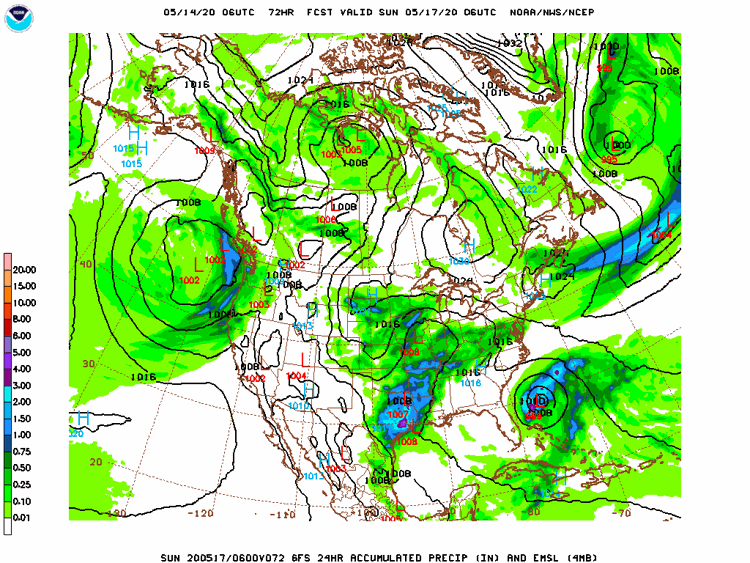 Situations involving upper-level lows are very difficult to forecast, nevertheless it seems certain that some areas to our north and west will receive 2 or more inches of rain this weekend. So far, amounts in Galveston County appear to be somewhat lighter, but still the latest models are suggesting most, if not all, of Galveston County will receive 1 inch or more from Saturday into Monday.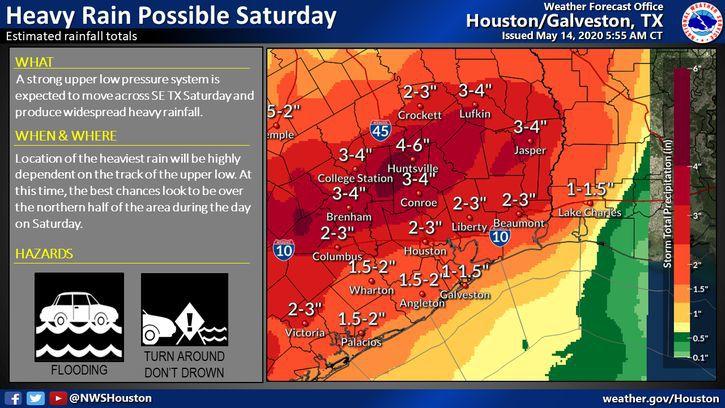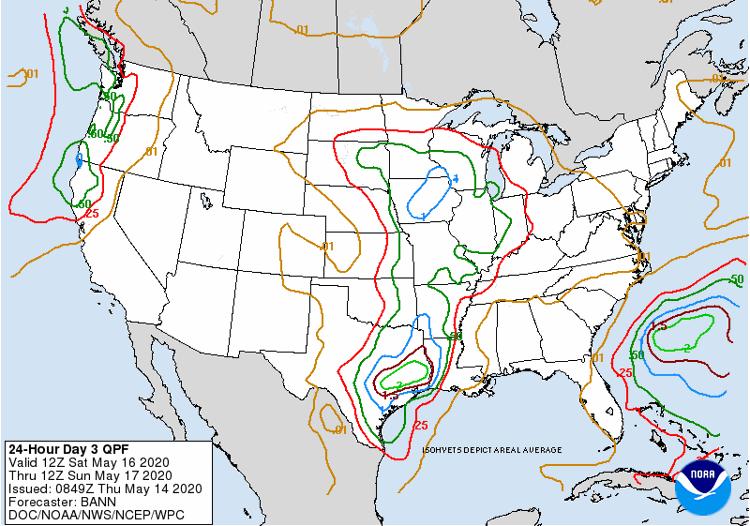 Certainly, those traveling to our north and west need to be prepared for excessive rainfall.
Meanwhile, it appears as though the 2020 Hurricane Season will be off to an early start and we may have Tropical or Sub-Tropical Storm Arthur by this weekend. Currently, the National Hurricane Center gives the system a 70% chance for developing.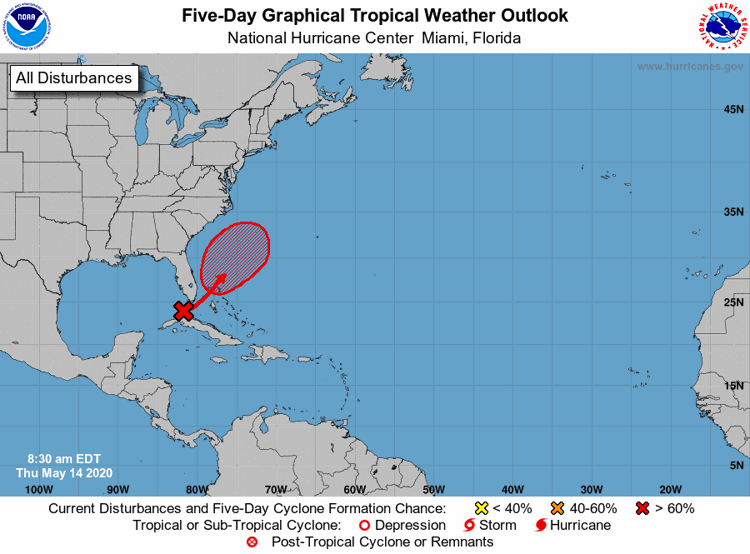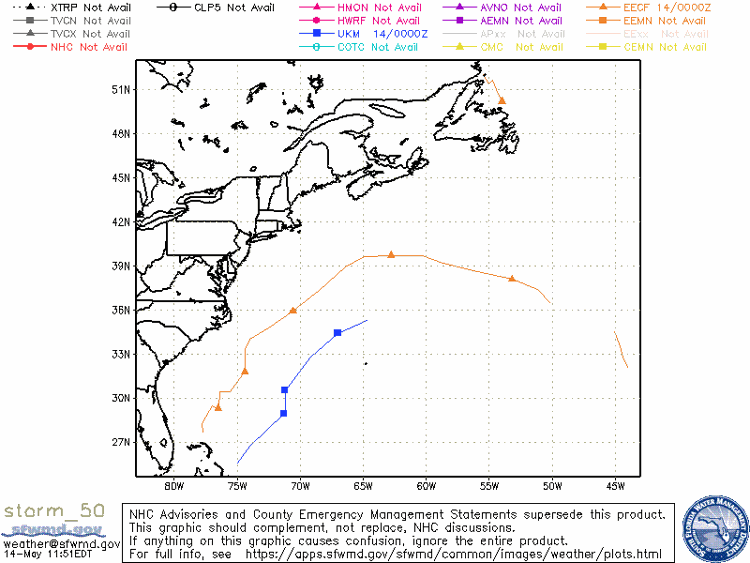 Fortunately, any system that does develop will likely move into the Atlantic. Still, it should be a reminder that Hurricane Season is just around the corner and now is a good time to think about how you will respond to any hurricane threat.