Tropical Storm wind gusts and rainbands moved into the Galveston area overnight as Major Hurricane Delta continued its march towards the southwest Louisiana coast. As of 10:05 am this morning, Scholes Field had measured 38-mph sustained winds and 48-mph gusts with the zone of tropical force winds moving into the Galveston area. In addition, the Island so far has received 1 ¼ inch of rain.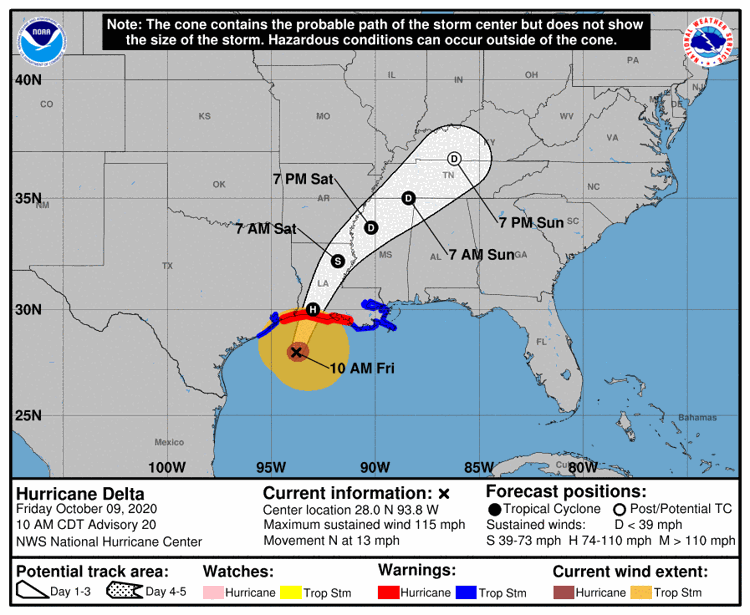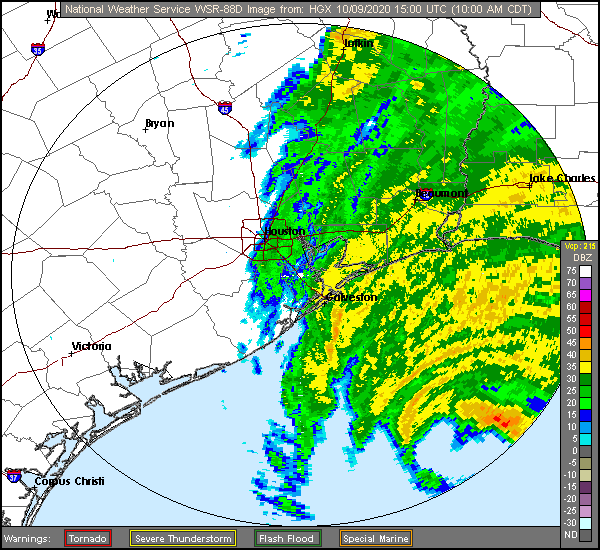 Locally, in addition to the wind and rain, tide levels have risen to around 2 ½ feet above expected levels. Tide levels should continue to run above normal until Delta passes Galveston County to the east and strong westerly, offshore winds develop.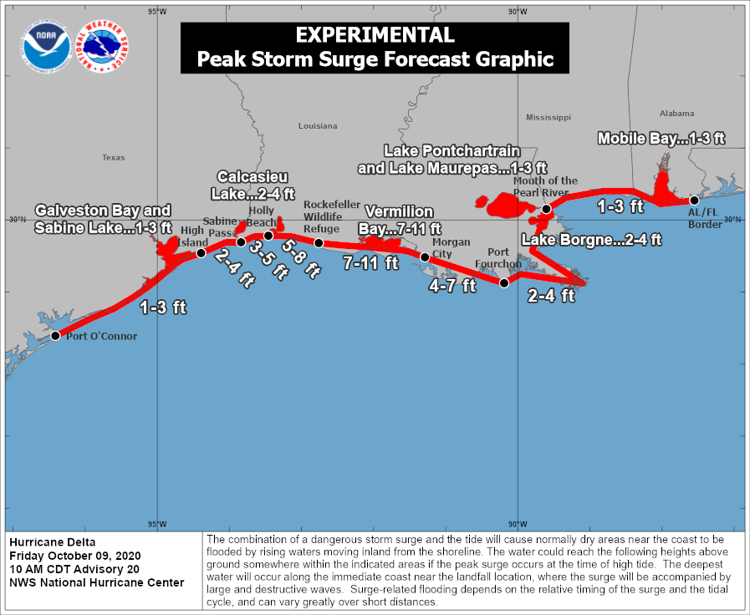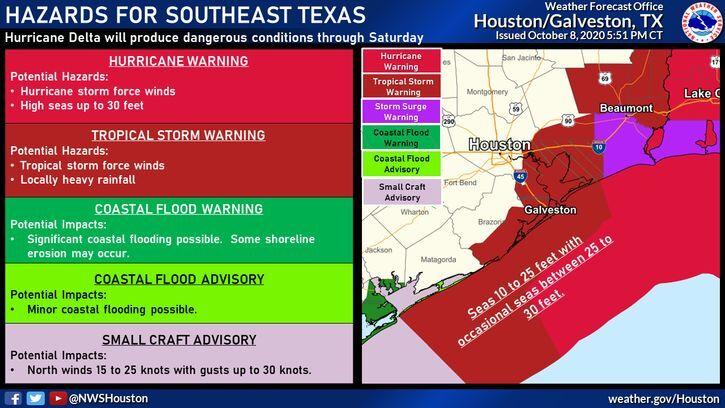 At 10 am, Hurricane Delta was located near 28.0 N and 93.8 W, or about 130 miles south-southwest of Cameron, Louisiana and about 90 miles south-southeast of Galveston. Delta was moving north at 9-mph with an expected turn to the north-northeast with a faster forward motion later today as wind shear impacts the system. Sustained winds were 115-mph, making it a Category 3 hurricane. Some weakening is expected due to the wind shear and nearness to land, but the system is still expected to make landfall as a Category 2 system, causing further damage to an area already hard hit by storms this season.
Despite the local impacts, it appears as though Galveston County has dodged another close call this season. Hopefully, we will be moving into a quieter Tropical environment as the fall pattern sets in. Along that line, it appears that a cold front will sweep through the area on Tuesday with another front moving in next weekend.