Despite sustained winds increasing to 150-mph in Hurricane Dorian this morning and with intensification possible to Category 5 levels, the overall trends have been favorable for Florida. The official track forecast issued at 11 am by the National Hurricane Center has the core of the dangerous hurricane making a northward turn east of Florida, probably sparing the peninsula from catastrophic damage.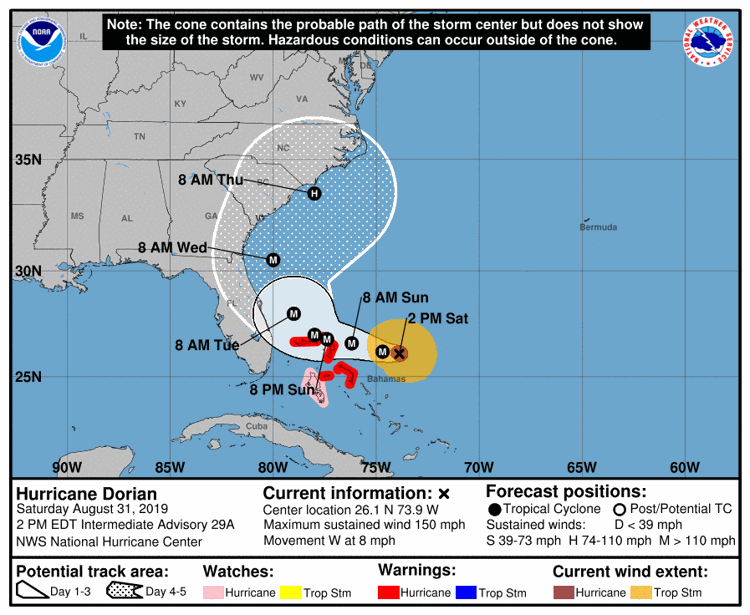 This trend is reflected in the latest model forecast track array as well: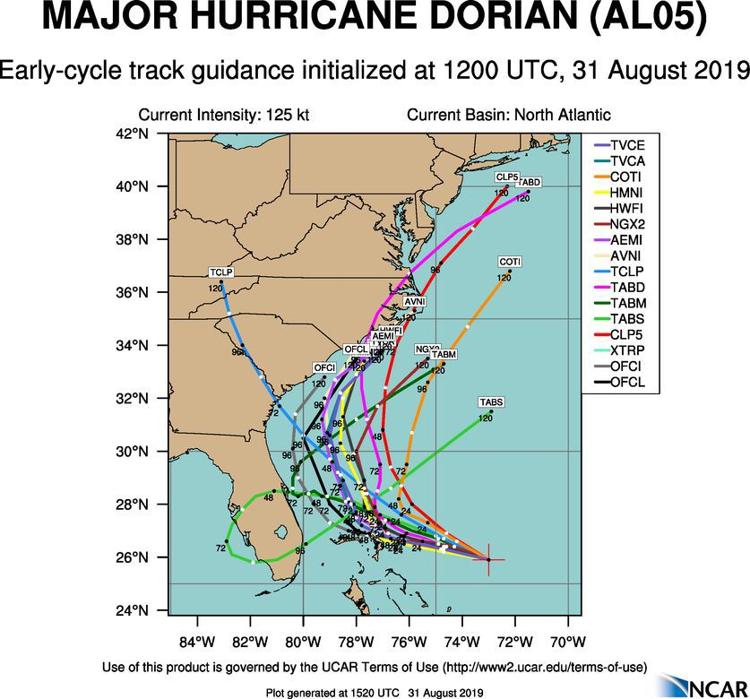 While this may benefit Florida by offering a glancing blow to the state, it may be terrible news for South or North Carolina, especially the Outer Banks, which may now take a direct hit from the system. Naturally, it is still too early for Floridians to relax with an extremely intense hurricane just 415 miles due east of West Palm Beach, but certainly the outlook is better for the state than it was 24-hours ago.
• GEOCOLOR Animated cloud loop (large file)
Of more immediate concern to residents of the Texas coast is a mid and low level trough moving west from the Yucatan Channel towards the western Gulf of Mexico. Although atmospheric conditions are less than favorable, the National Hurricane Center still gives it a 20% chance of developing into an organized tropical system by the time it reaches the southwest or western Gulf of Mexico.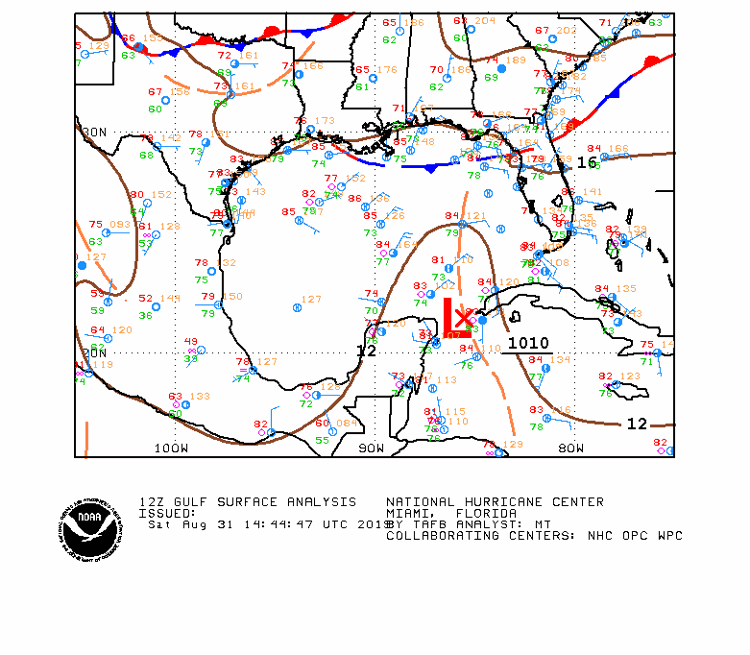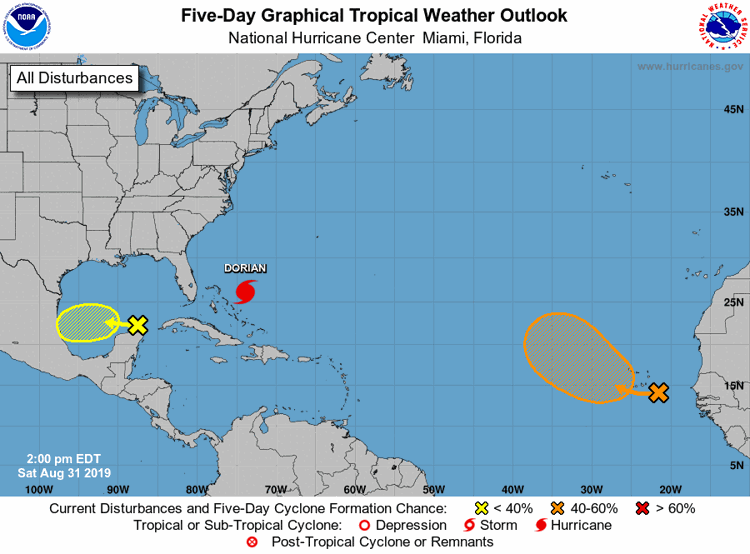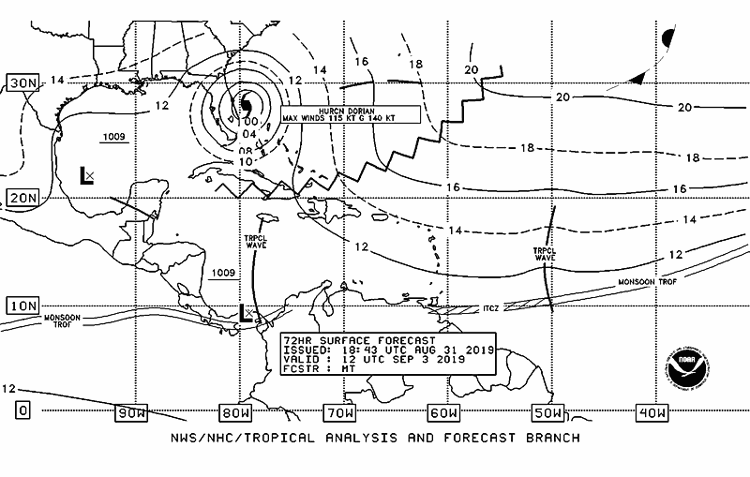 The good news for our area is that an upper-level high pressure ridge will be building west across North Texas all the way to the Mississippi River by Tuesday. This will tend to keep anything that develops in the Gulf bottled up to the south of us. It is also another factor tending to nudge Dorian further east. Unfortunately, for those gardeners looking for more rain, it may also mean that most, if not all the precipitation with this feature will remain off to our east and south.