A most, somewhat unstable atmosphere is producing showers and isolated thunderstorms this morning with one line of showers tracking south-southwestward into the Houston-Galveston area and another line of thunderstorm rumbling across Deep East Texas.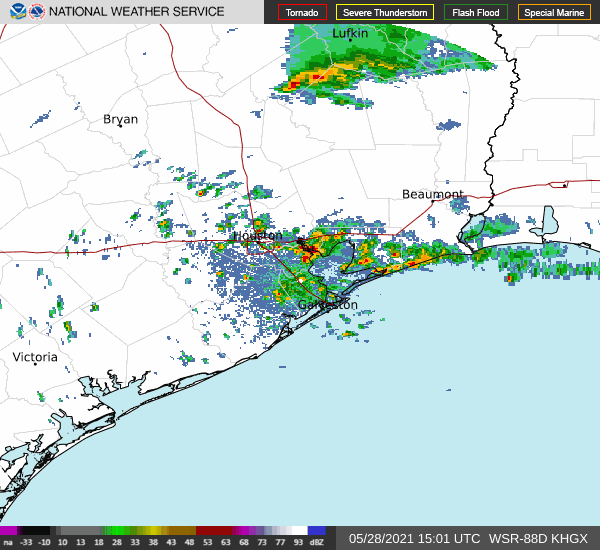 An even better chance of showers and thunderstorms will develop tonight into early tomorrow as a weak upper-level disturbance moves eastward across the region. Fortunately, the highest chance for severe storms and or heavy rains will remain off to the north of Galveston County. Still, avoid the beach and open areas if lightning accompanies any of these storms.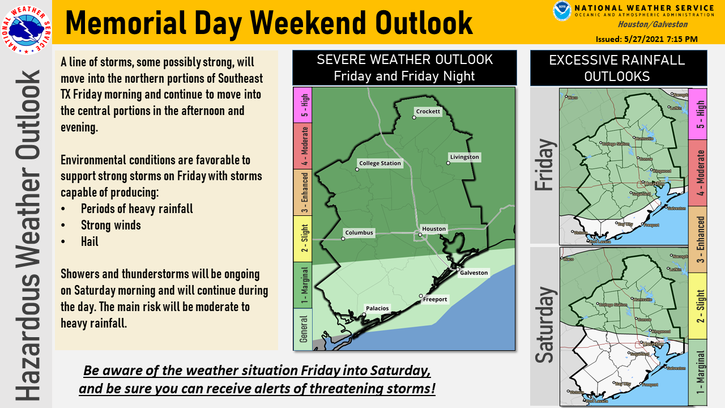 Fortunately, the outlook for the rest of the weekend calls for fairly nice weather as high pressure builds into the area behind the storms.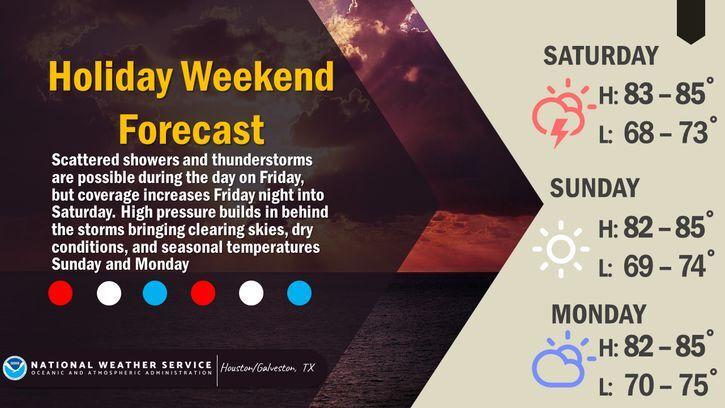 Meanwhile, nobody should be surprised that the rains of the last week and a half have eliminated the abnormally dry to moderate drought conditions that lingered from the middle Texas coast to southwest Galveston County for much of the spring.
Looking ahead, an upper-level trough due to move across the middle of the country and a closed, upper-level low expected to develop over Baja California will bring an increased chance of more rain by the middle to later part of next week. Currently, it is difficult to pinpoint exactly where the heaviest precipitation will be as these systems impact our weather, but additional rain will be a distinct possibility as we move through the first week of June.