Southeast winds are bringing mild temperatures to the area as we begin the new week with afternoon temperatures climbing into the upper-60's to low-70's over most of the County.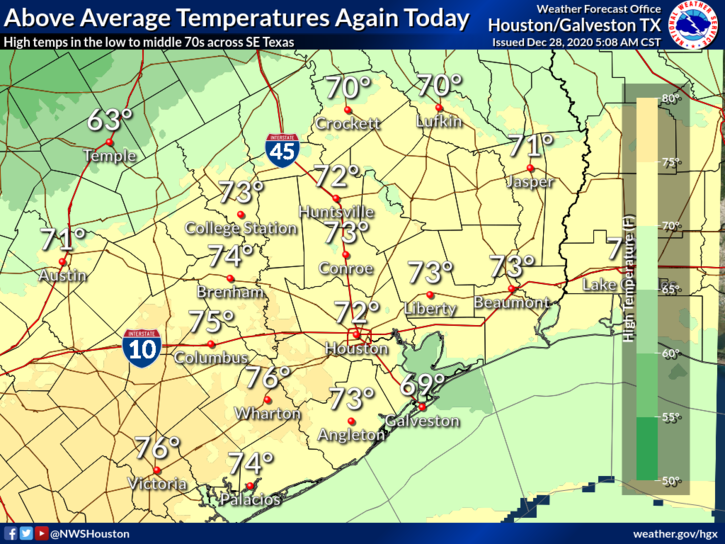 These conditions should continue through Wednesday ahead of an advancing low pressure trough and cold front, due to reach the coast Wednesday night. The low pressure trough is expected to generate an upper-level low as it moves through Texas while a surface low is expected to form along the frontal boundary as it nears the coast.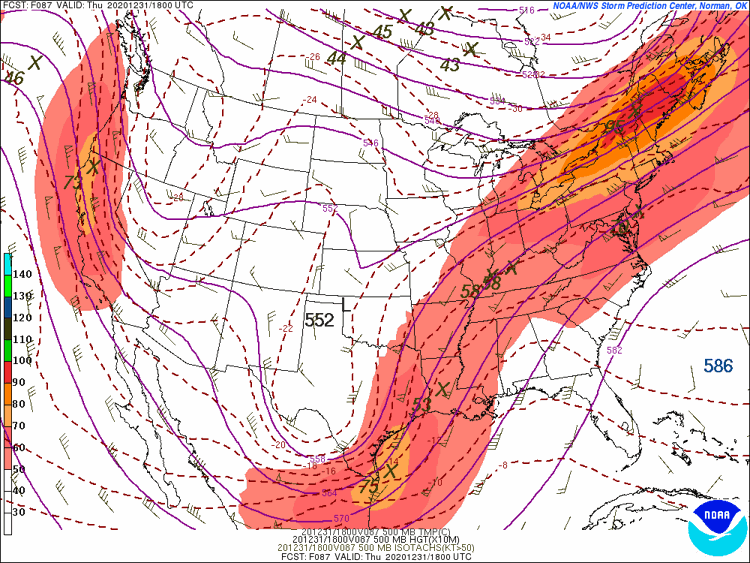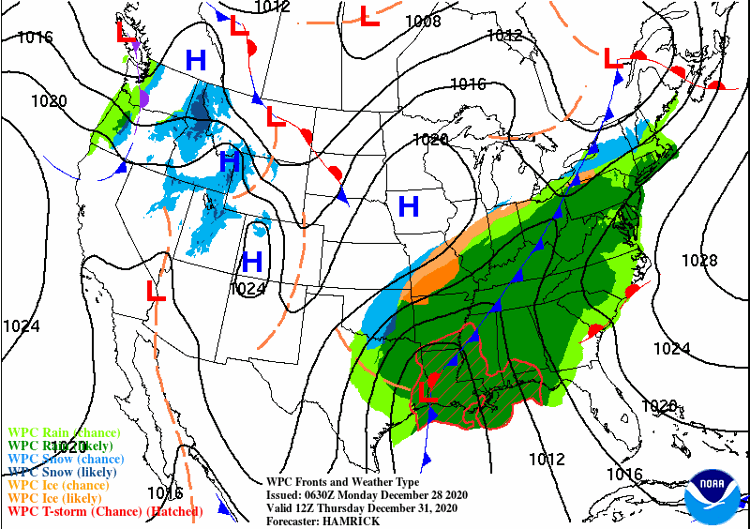 This combination will provide a good environment for thunderstorms with a slight chance of severe storms. Rain of 1 inch or more will be possible, with higher amounts to the north and east.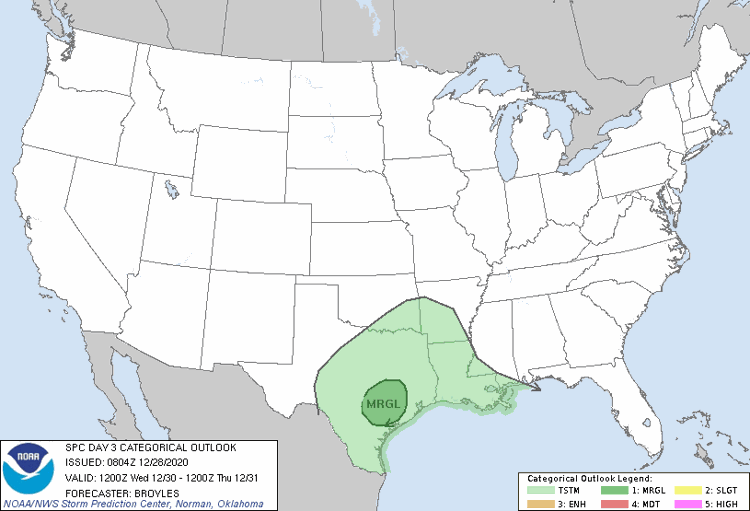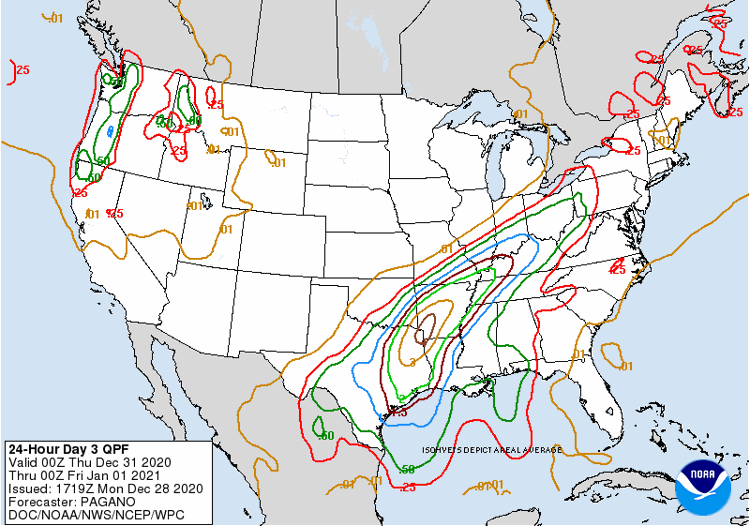 Looking further ahead, New Year's Eve will resemble Christmas Eve with conditions turning windy and colder. Wind speeds, however, are not expected to be quite as high as they were on December 24th. New Year's Day should resemble Christmas Day with sunny skies and seasonably chilly temperatures.
Although low temperatures this weekend will dip into the 30's over parts of the County, freezing temperatures are generally expected to stay north of our area.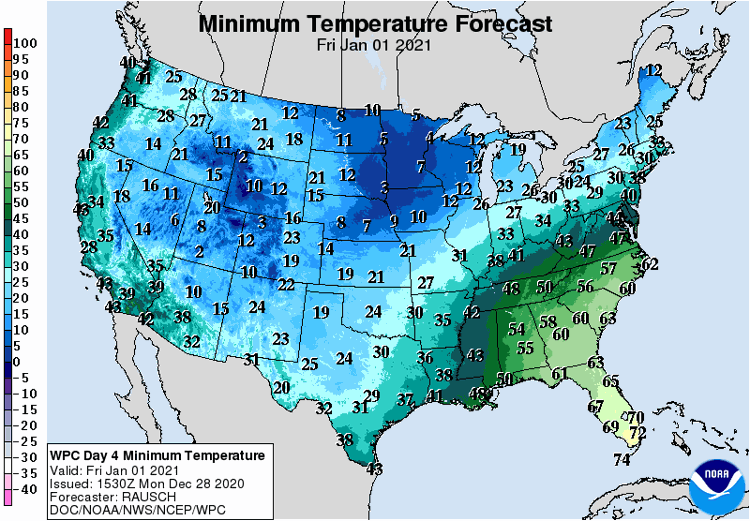 In other words, the pattern as we move into the New Year, will begin to pretty much copy what we have seen over the past 2-3 weeks. The good news is that the intermediate term models (15-16 days) do not at this point show any outbreaks of frigid weather or extended freezing temperatures. Still, it is too early in the winter to tell if our luck will hold with regard to a real Arctic outbreak in our area.