At 10 am, the National Hurricane Center upgraded the disturbance in the Caribbean Sea to Tropical Depression #25. At that time, the depression was centered near 18.1 N and 84.7 W, or about 335-miles southeast of Cozumel, Mexico. The depression was moving northwest at 9-mph, with sustained winds of 35-mph and a central pressure of 1005-MB (29.68").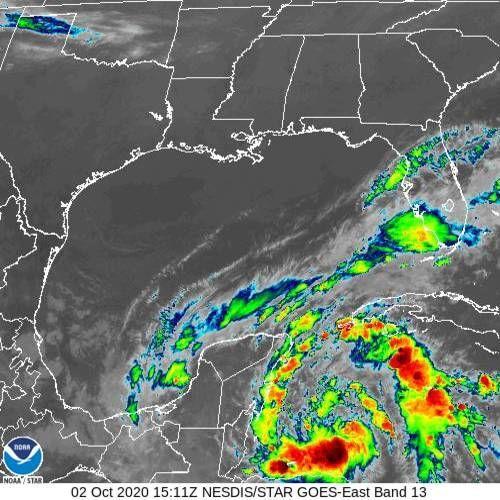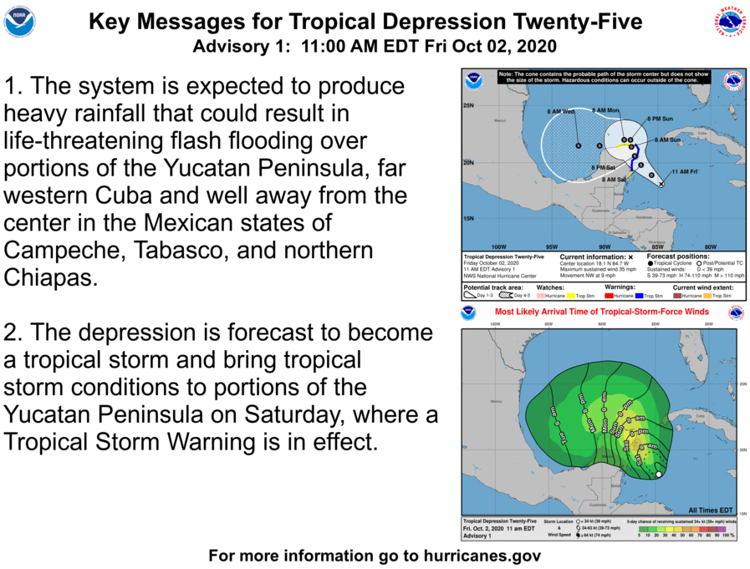 According to the NHC, "After about 48 hours, the steering currents are not well-defined and there is considerable spread in the track models. At this time, it appears that the cyclone should move slowly westward over the later part of the forecast period in response to weak ridging over the north-central Gulf of Mexico."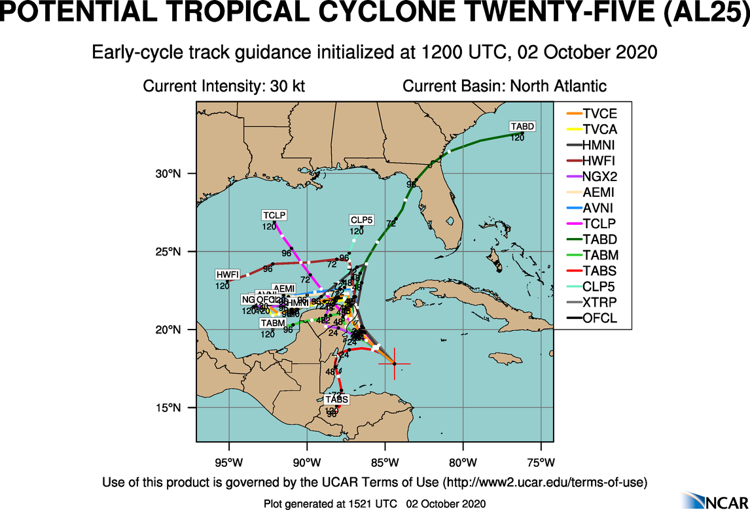 Essentially many models are calling for the storm to become "bottled up" in the Bay of Campeche, southern Gulf of Mexico region with slow movement. With weak steering currently and much uncertainty about the strength of the high pressure ridge to the north, the models are tending to be show widely different outcomes, with the GFS having the tropical storm still moving slowly towards the northeast Mexican coast nine days from now (first image below). Meanwhile, the European model tries ultimately to take the system northward in the central Gulf of Mexico.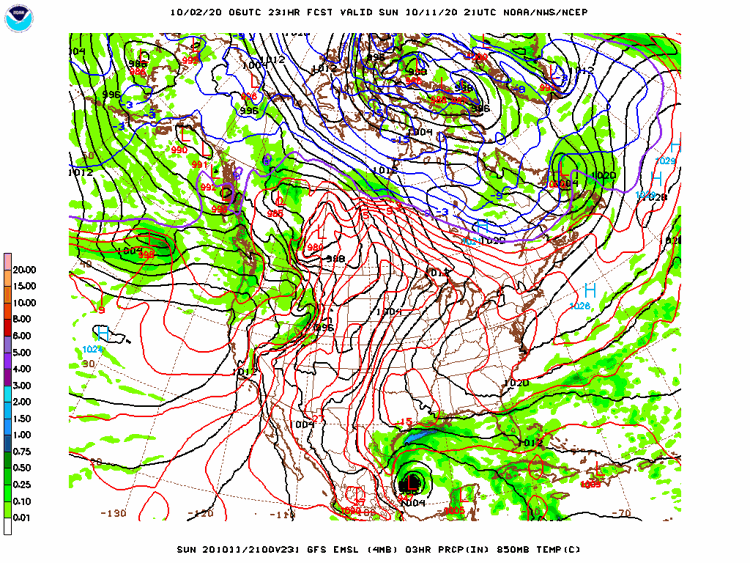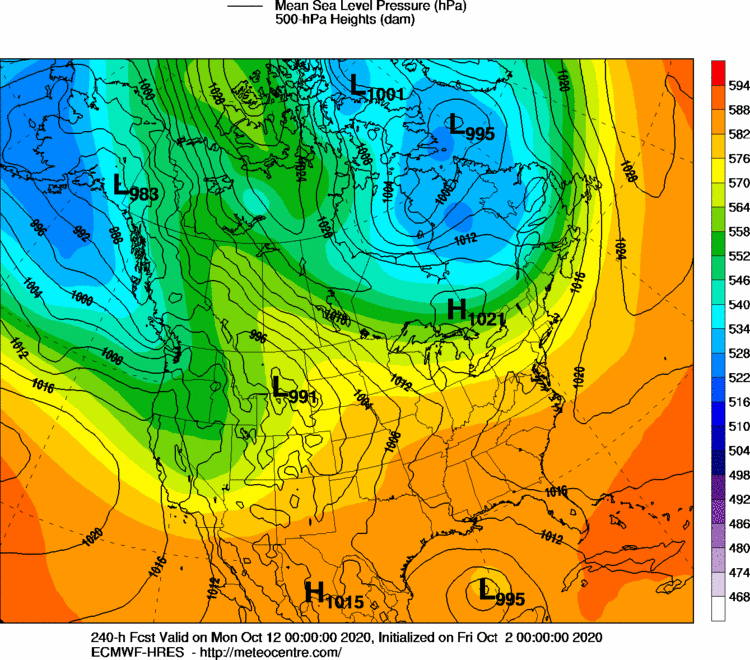 In either case, there are likely to be some impacts locally in terms of elevated tides, large waves offshore and some beach erosion. While almost all the models keep the system well away from the Upper-Texas coast, it still will bear close monitoring. Any impacts will be dependent upon the ultimate track and intensity of the system.