The 4 pm Advisory from the National Hurricane Center is accompanied by a Storm Surge Watch from San Luis Pass to Ocean Springs, Mississippi, a Hurricane Watch from Port Bolivar to Morgan City, Louisiana and Tropical Storm Watch from San Luis Pass to Port Bolivar. In addition to the voluntary evacuation of the west end of Galveston Island.
• Tropical Storm Laura Forecast Advisory
• Laura Local Watch/Warning Statement/Advisory Number 20
The 4 pm Advisory remains consistent with what we have seen much of today, both from the earlier advisories and from the model reports that came in around noon. Basically, Tropical Storm Laura still appears headed for southwest Louisiana or the Upper-Texas coast as a Category 2 hurricane with 105 MPH sustained winds. Landfall on this path is anticipated to be very early on Thursday morning.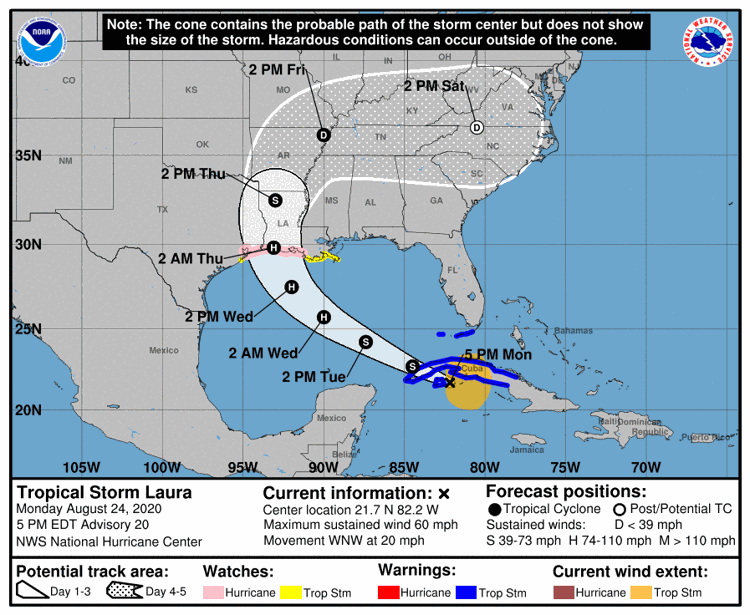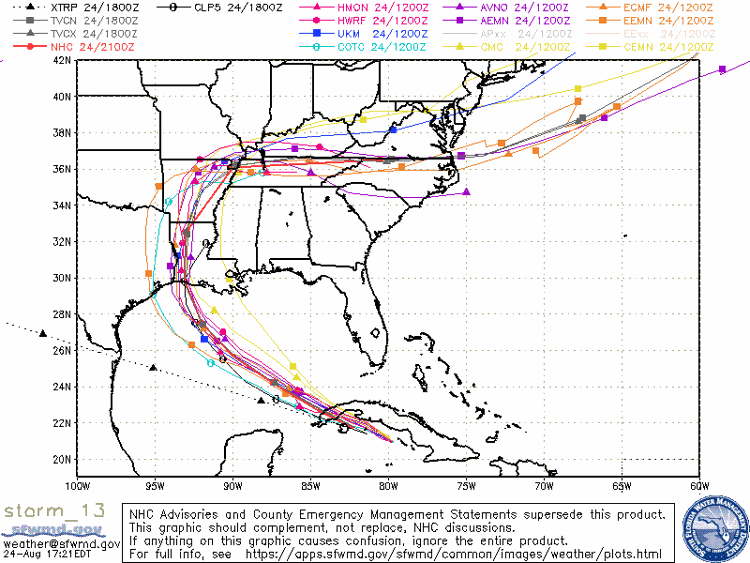 It is notable that the forecast track array appears fairly tightly centered just east of Sabine Pass, reflecting again some consensus with these projections.
Currently, tide levels are running around a foot above expected values. We can expect a gradual rise in tide levels as Laura moves into the central and northwestern Gulf of Mexico even if landfall is to our east. Still, the highest tides will be likely on the right side of the system so landfall location will become all important as far as local conditions are concerned.
Still, it must be emphasized that even a small deviation in the track could result in tremendous changes locally. In other words, be prepared, keep informed and pay attention to the information provided by local emergency management personnel and the Houston-Galveston National Weather Service Office.