Forecast models are in fairly good agreement that the center of Cristobal will move ashore east of our area over central or southeast Louisiana with a modest northwestward turn as it tracks further inland.
If these forecasts hold, impacts locally should be minimal with slightly elevated tides ahead of the storm, a chance of showers or isolated thunderstorms and most significant for us…..dangerous rip currents. However, as evidenced yesterday, even a slight deviation in the model could bring more significant impacts.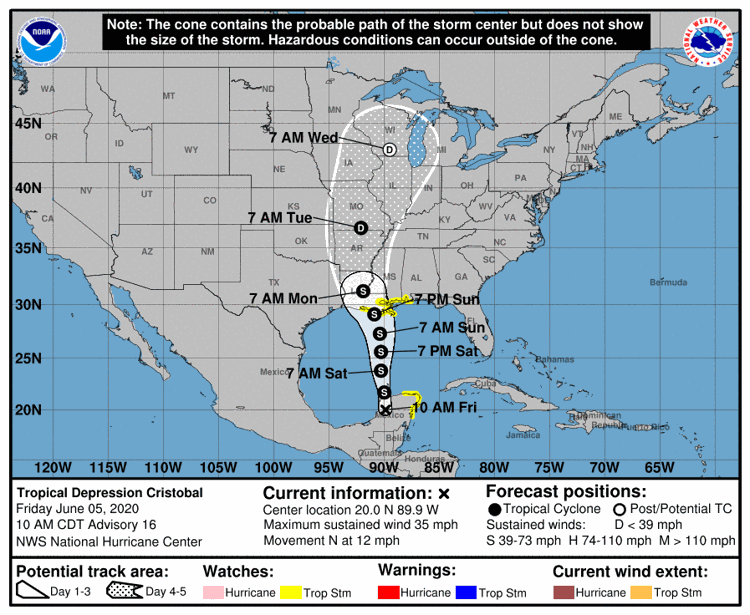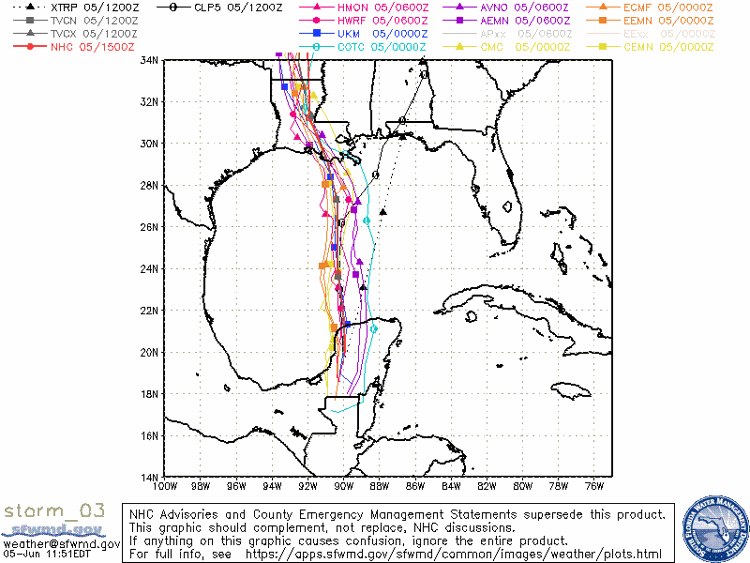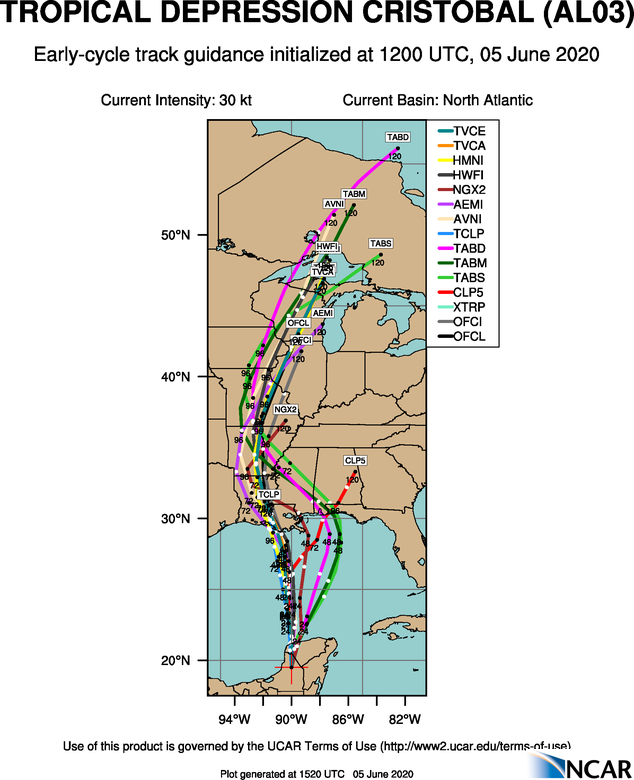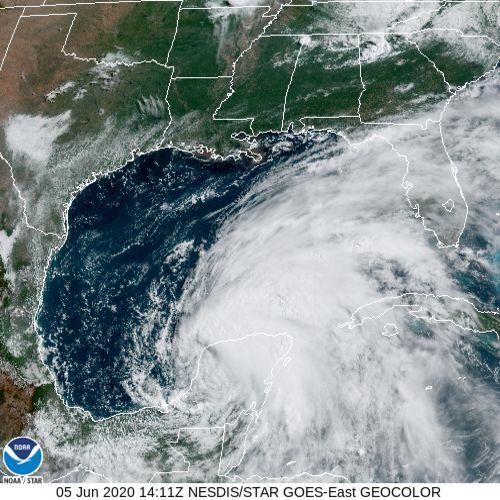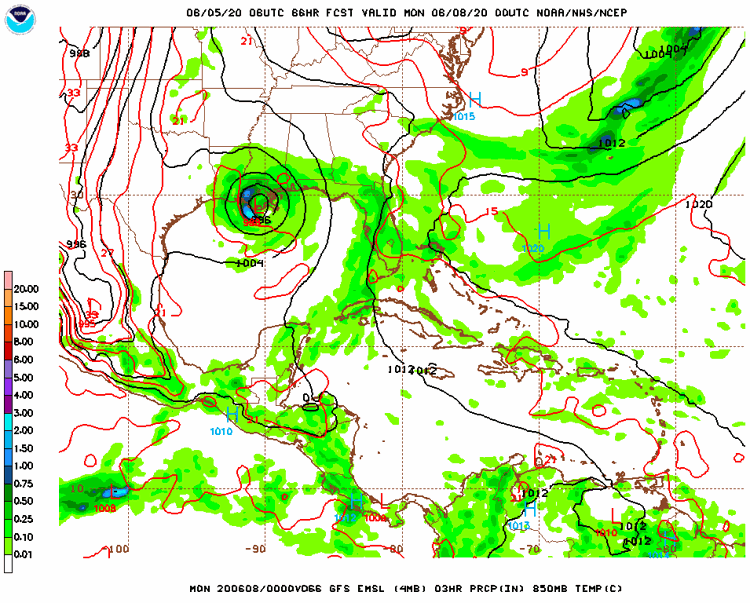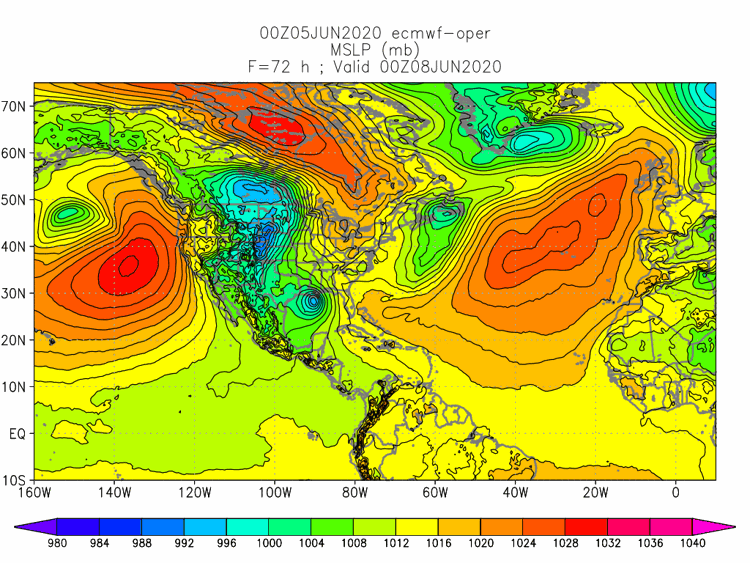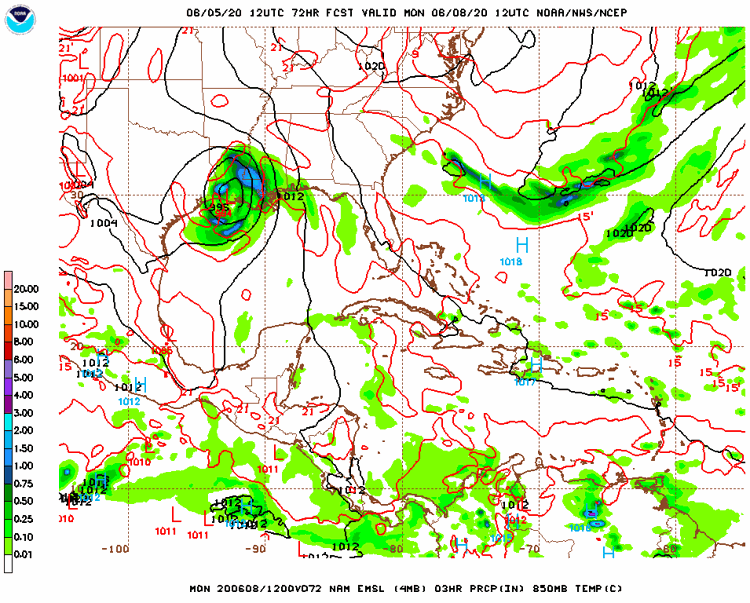 Yesterday, the 12Z models depicted a somewhat more aggressive northwest turn, with the National Hurricane Center extending the 5-day cone a little west to include Galveston County. Today's outlooks favor the more easterly track. Such fluctuations in forecast guidance are common with the storm so far out and they are a reminder that we should all monitor future forecasts as the storm moves northward in the Gulf of Mexico.
On the possibly negative side for us, if the trend of a Louisiana landfall continues, we may be not see much in the way of rainfall with this system. Although moisture levels are more than adequate for the County at this time, two weeks or more with little precipitation and plenty of hot, sunny days would definitely have a negative impact on vegetation moving into mid and late June. Still, I am quite happy to live with a drier spell rather than any tropical storm!