At 10 am CDT, the National Hurricane Service upgraded the disturbance in the southern Gulf of Mexico and a Tropical Storm Watch has been issued for Galveston County and the Upper-Texas coast.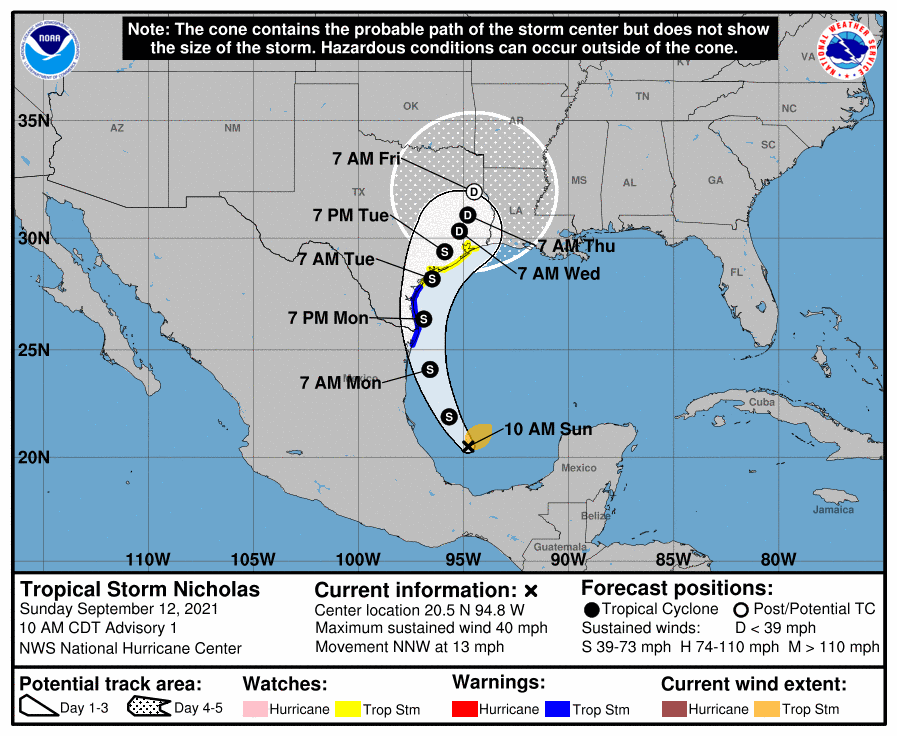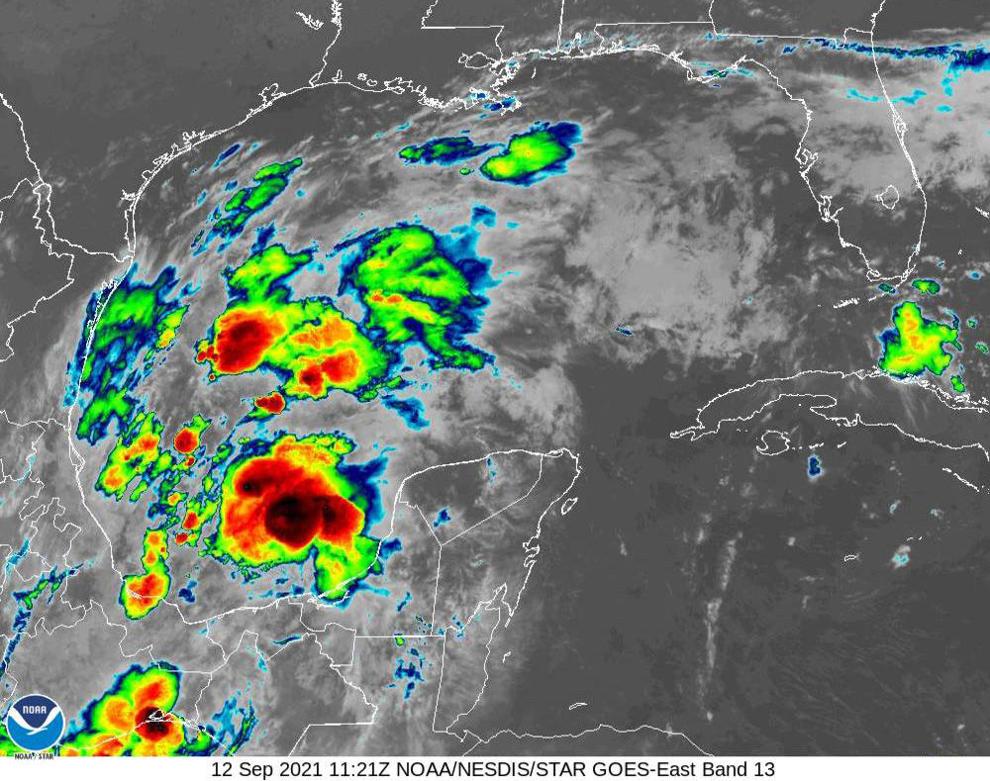 Tropical Storm force winds could arrive along the upper-Texas coast as early as tomorrow evening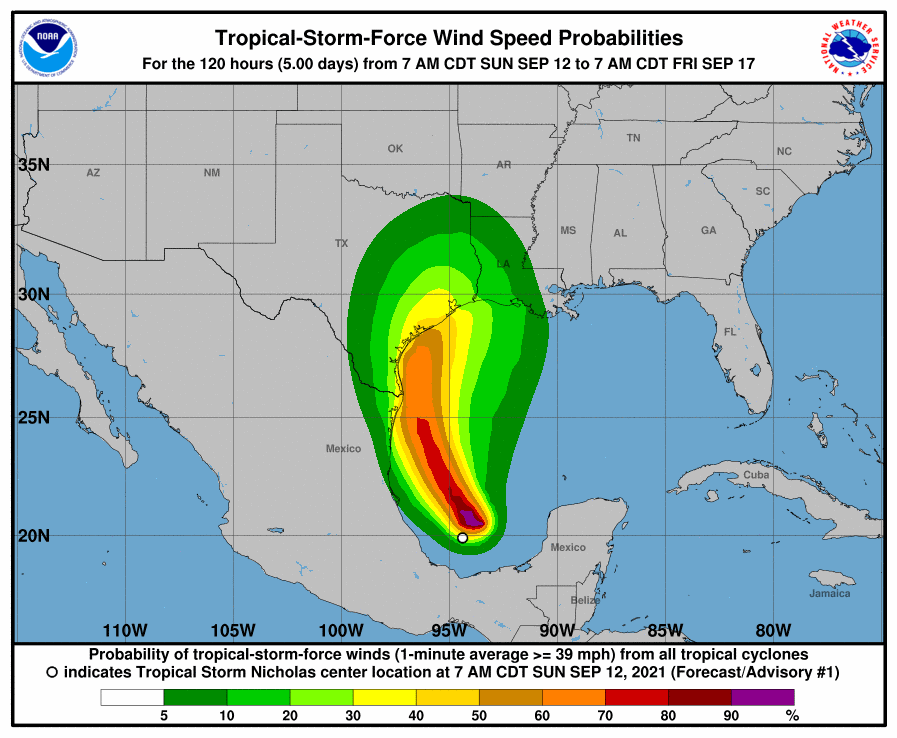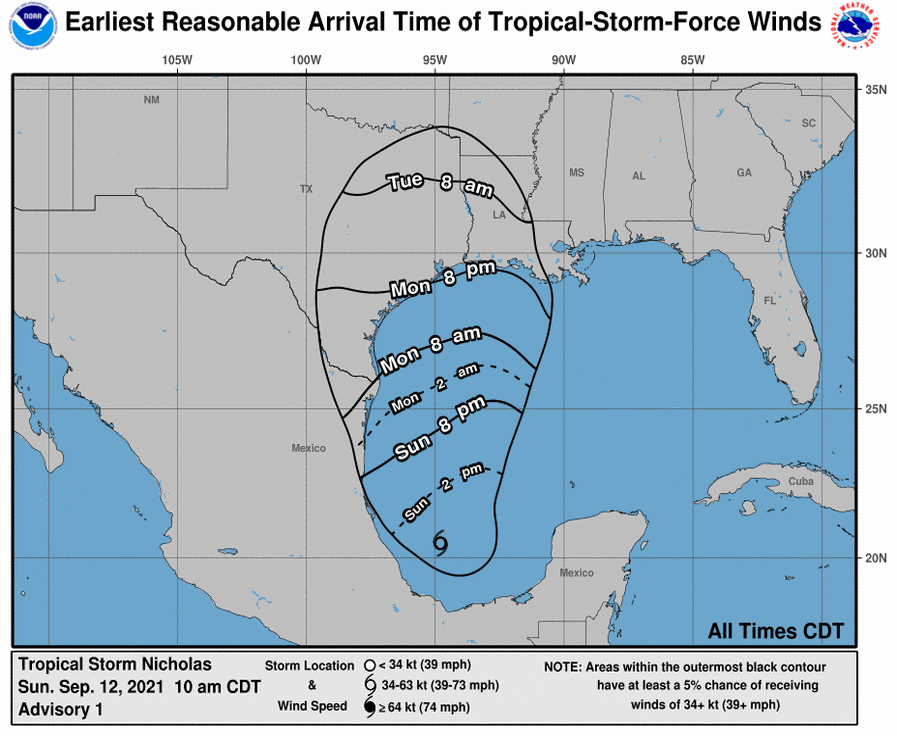 Initial projections suggest that Nicholas could intensify to a strong tropical storm by late Monday or early Tuesday with 65-mph sustained winds near and east of the center. While conditions locally will be very dependent upon the exact track of the storm and how much intensification occurs, the National Hurricane Center does say that: "There is the possibility of life-threatening storm surge along the coast of Texas from the Mouth of the Rio Grande to High Island. Residents in these areas should follow any advice given by local officials".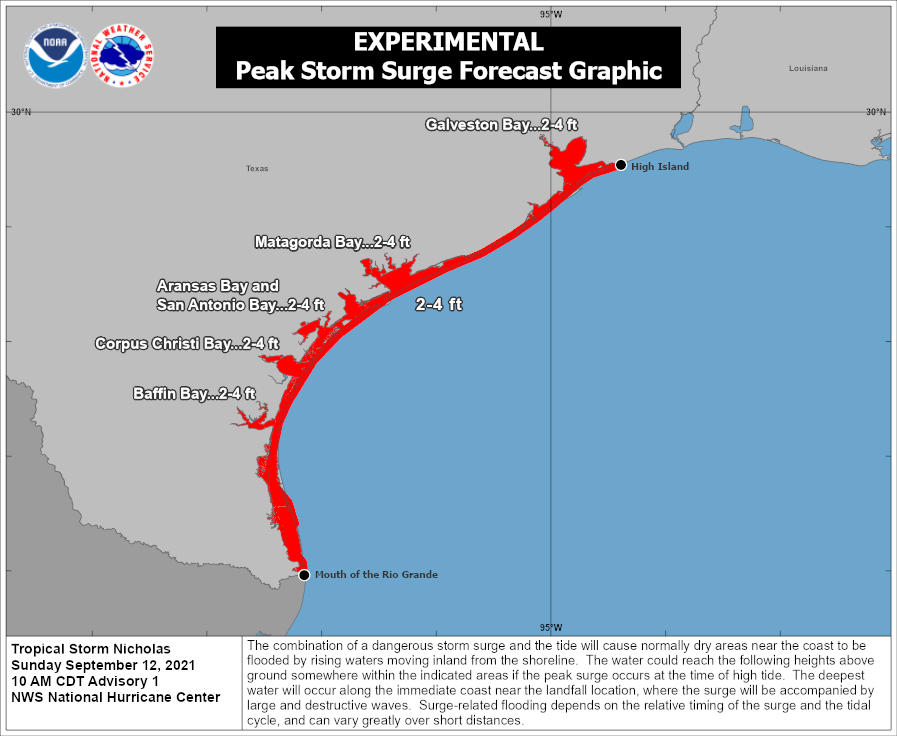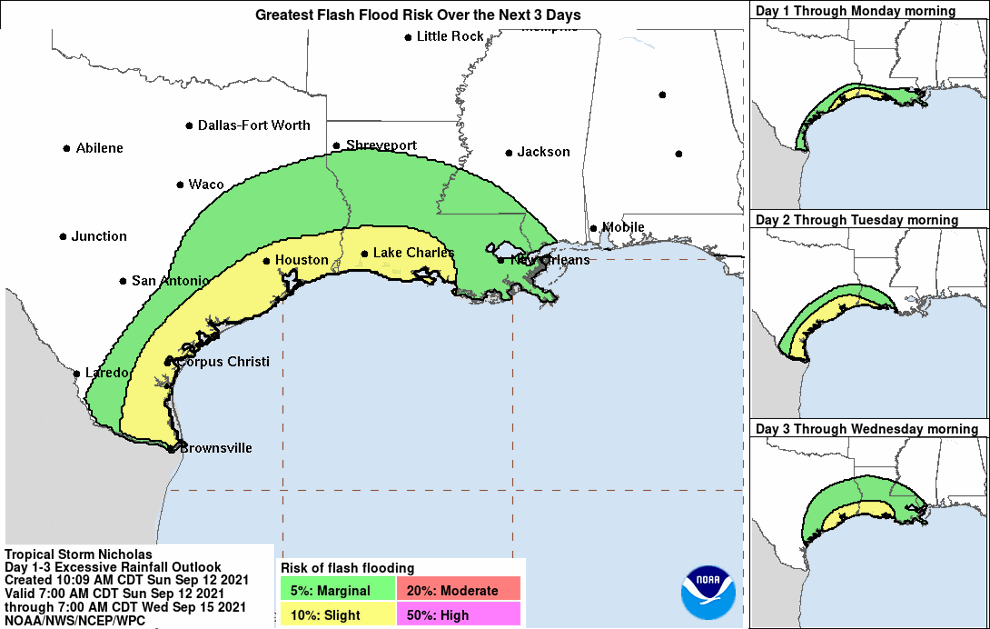 Currently tides are running close to 1 foot higher than normal, and we can expect these to steadily increase over the coming 24-48 hours. Coastal flooding will be a potential hazard along with extremely heavy rains, potentially more than 5-7 inches.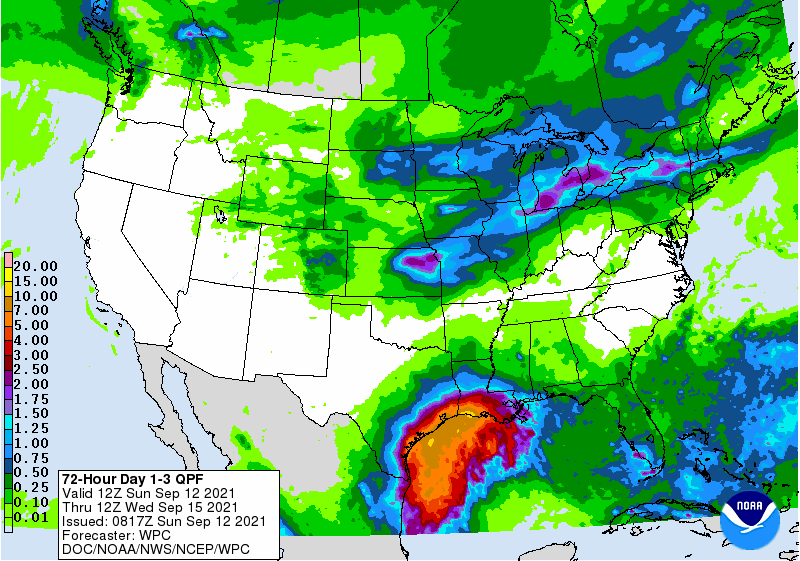 As there are many unknowns with the storm at this point, it will be wise to pay close attention to statements from the Houston-Galveston National Weather Service Office and the National Hurricane Center. I will provide updates as warranted.