As I mentioned in my blog "A reluctant cold front and an active Tropics" yesterday we cannot rule out development in the Gulf of Mexico this time of year.
The National Hurricane Center has identified two areas that could develop in the Gulf of Mexico over the coming week. While development currently is possible though not likely, we will need to monitor both closely due to proximity to land and our area.
The first is a surface trough of low pressure over the eastern Gulf of Mexico that is expected to track west and southwest over the coming few days. Chances for development over the coming five days are 20%.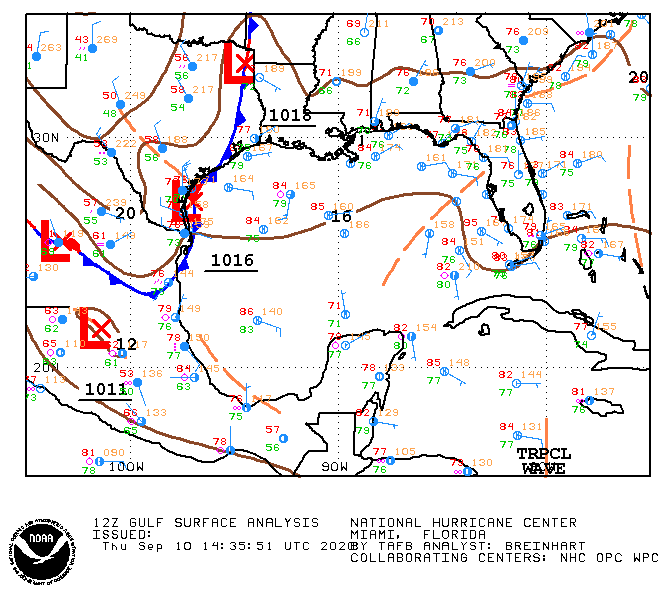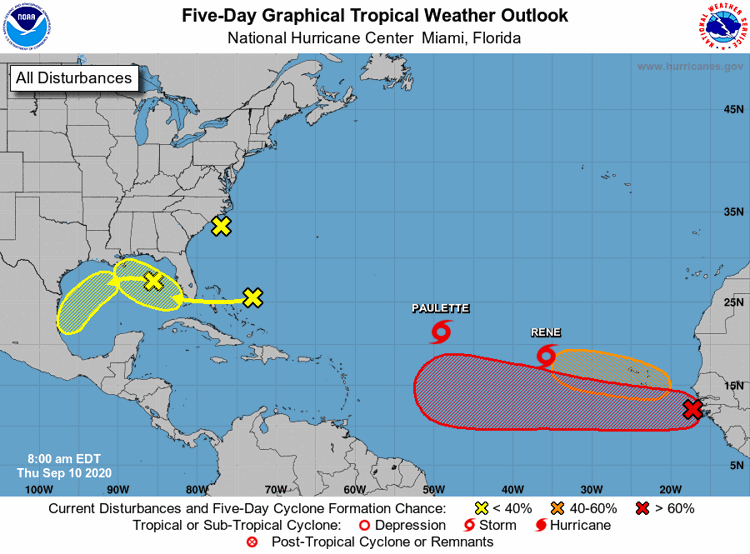 Meanwhile, the second area is associated with a trough of low pressure northeast of the central Bahamas, which is expected to move westward into the Gulf of Mexico, where upper-level winds are predicted to be more favorable for development. Chances of development with this feature are 30% over the coming five days.
In conjunction with these systems, the latest GFS model shows a 1011 MB low south of New Orleans and another 1012 MB low west of the Yucatan by Tuesday. The latest NAM model depicts a 1008 MB low west of Florida on Monday and another 1008 MB low in the southwest Gulf of Mexico at the same time. Meanwhile, the NAM model calls for a 1012 MB low southeast of New Orleans and a 1007 MB low east of Brownsville on Wednesday.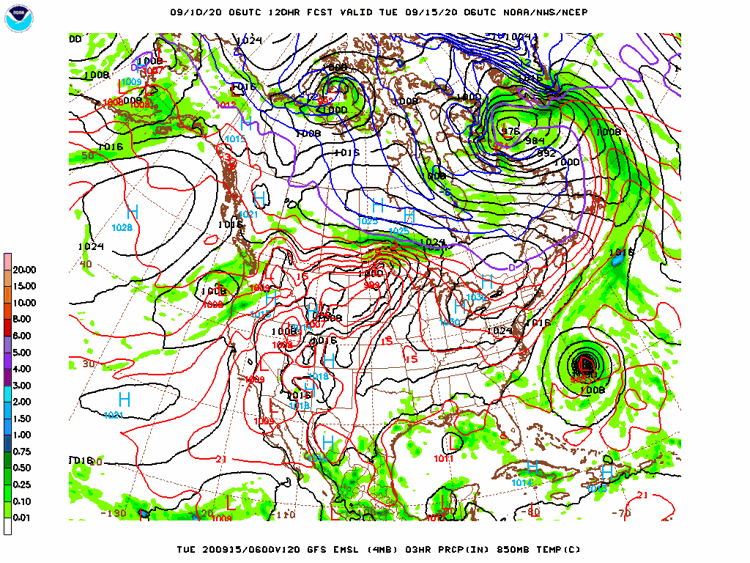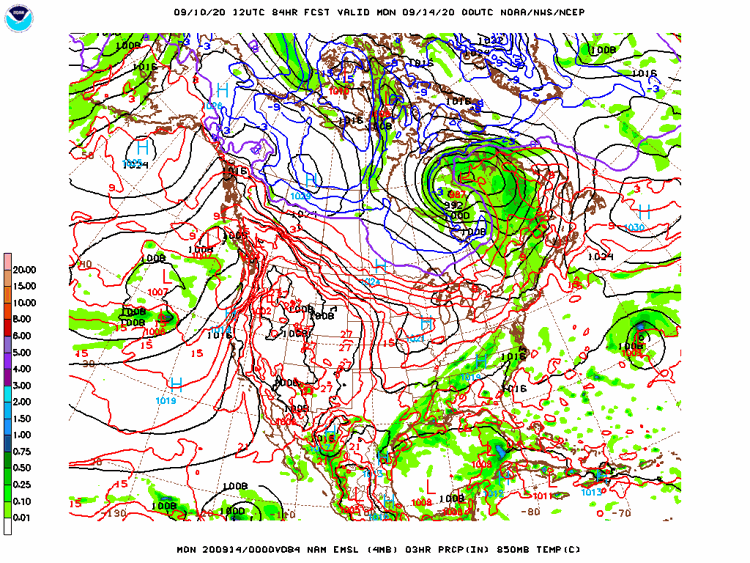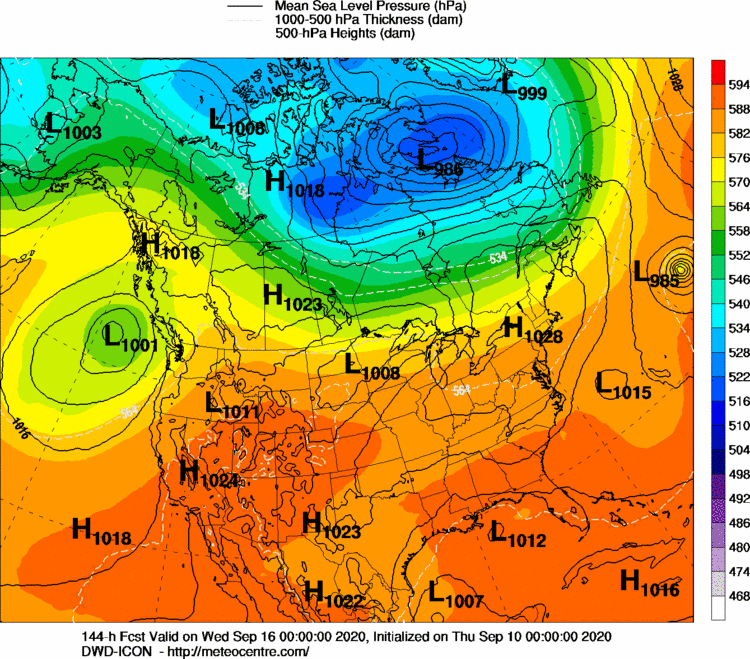 In other words, much uncertainty persists, and we will need to monitor these systems closely. Rain chances will be on the increase by the early to middle part of next week either as an indirect or direct result of these systems, depending on future development, if any.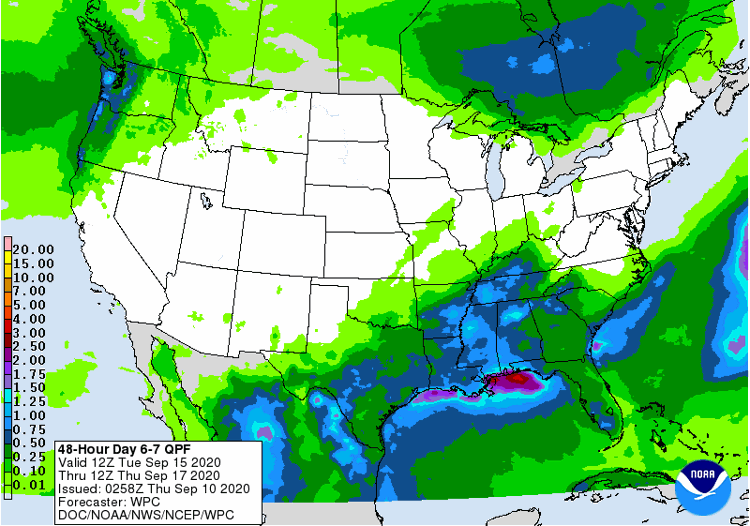 Finally, the system coming off the African coast with a 90% chance of development may come uncomfortably close to the Gulf of Mexico. The GFS places this system in the vicinity of the Florida Keys two weeks from now, while the European model shows it a little further north, between Cuba and the southwest Bahamas. While any projections this far in time are highly speculative, they are a reminder that we will need to pay attention to the Tropics over the coming week or