A Hurricane Watch has been extended further west to include all of Galveston Island and the eastern and southern parts of the County. This is in response to a westward shift in the models and projected path overnight. Laura is now expected to be a dangerous Category 3 hurricane with 115-mph sustained winds at landfall. As a consequence City of Galveston officials have called for a mandatory evacuation as of noon today.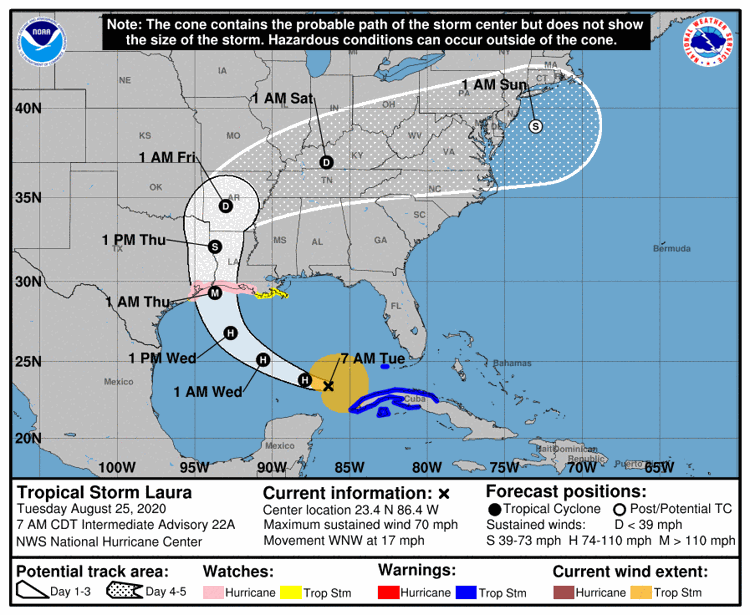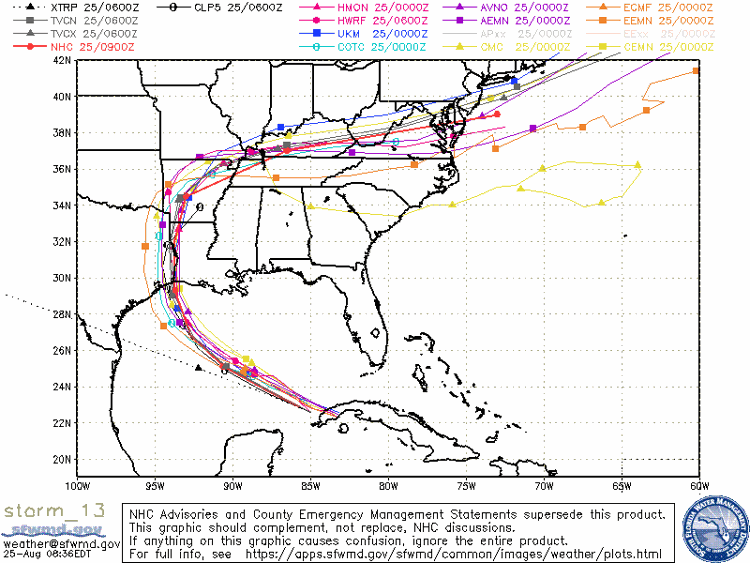 While there is still a glimmer of hope that Galveston County might be spared the worst part of the storm (if we end up on the west side of the system), even a small change in path could result in catastrophic damage from both wind and storm surge. Currently surge values are projected at 2-4 feet on Galveston Island and 4-6 feet for the Bolivar Peninsula, these could easily rise to the 7-11 foot values currently projected for the south Louisiana coast with a further westward shift in the track.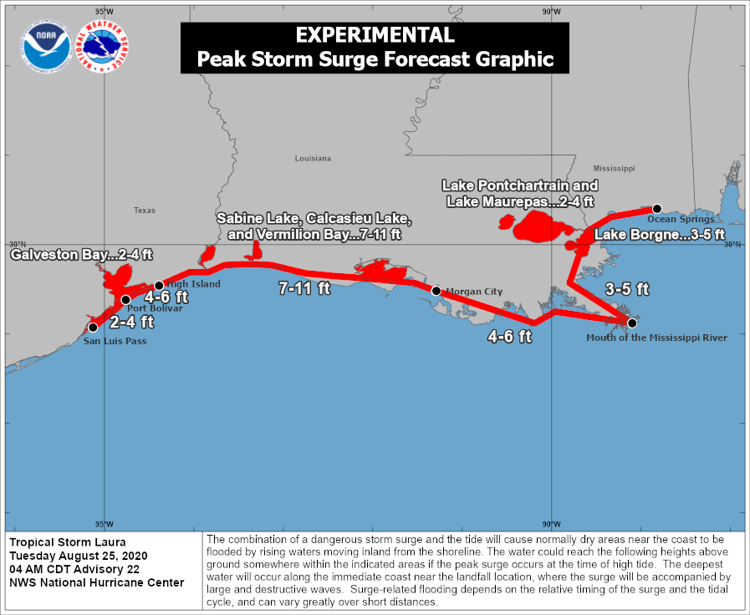 The next major advisory from the National Hurricane Center is scheduled for 10 am. It will probably reflect data from the 06Z models. Several models also come in at 12z and will probably be reflected in either the 1 pm intermediate advisory from the NHC or in the 4 pm advisory and I will update the information accordingly.
In any case, this is a serious threat to Galveston County and residents need to heed the advice and make plans to evacuate as soon as possible.
Major model runs are due around noon and shortly after.