An Arctic blast roared into Galveston County on late Sunday and Monday, bringing sleet, snow and freezing rain and paralyzing the area as roads became impassable and power outages plagued much of Texas. Officially, Galveston recorded 0.3" of sleet and snow Monday night into Tuesday, while League City measured 0.5".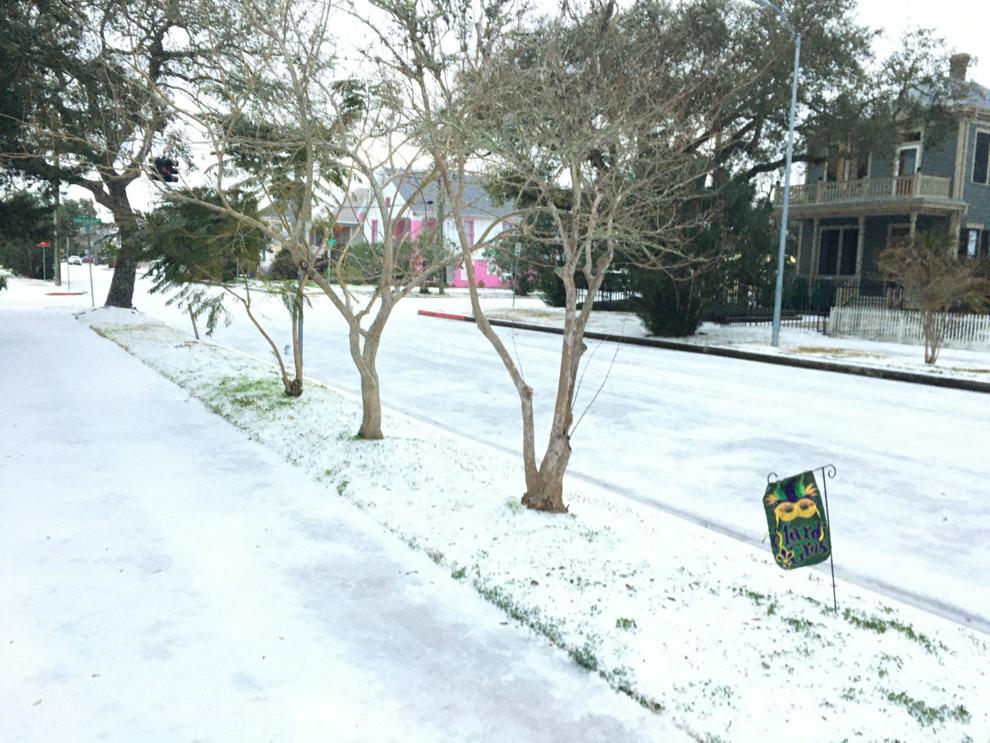 Temperatures plummeted to record levels across the County with 16° recorded at League City on Monday and 15° on Tuesday. In Galveston, the mercury dipped to 21° on Monday, setting a record for the date, and 20° on Tuesday, which missed by 1° matching the 19° low set back in 1895. There were unofficial reports of temperatures as low as 11° in the Friendswood area. Winds gusting to 33-mph in Galveston resulted in extremely frigid wind chills, to add to everyone's discomfort.
Unfortunately, another spell of freezing precipitation, windy conditions and cold temperatures have returned today. The good news is that most of the icing will be north of Galveston County, though some icing over inland areas cannot be ruled out completely. A strong coastal low along the frontal boundary is bringing wind gusts to 37-mph, prompting small craft advisories and adding to the discomfort associated with temperatures in the mid to upper-30's.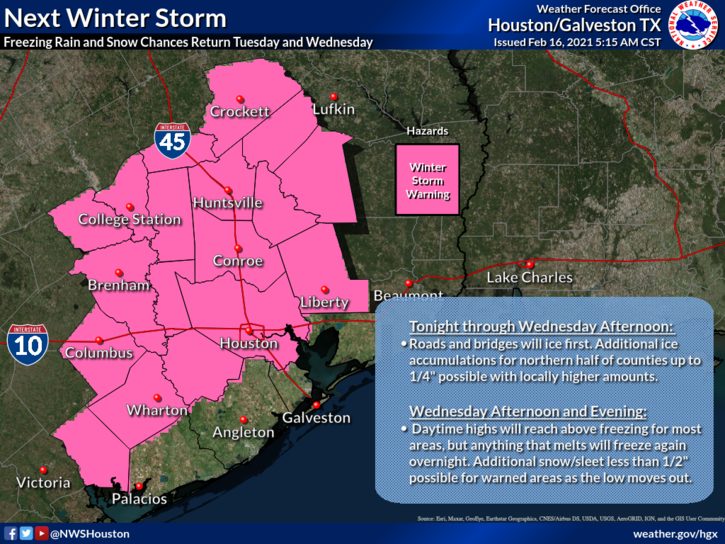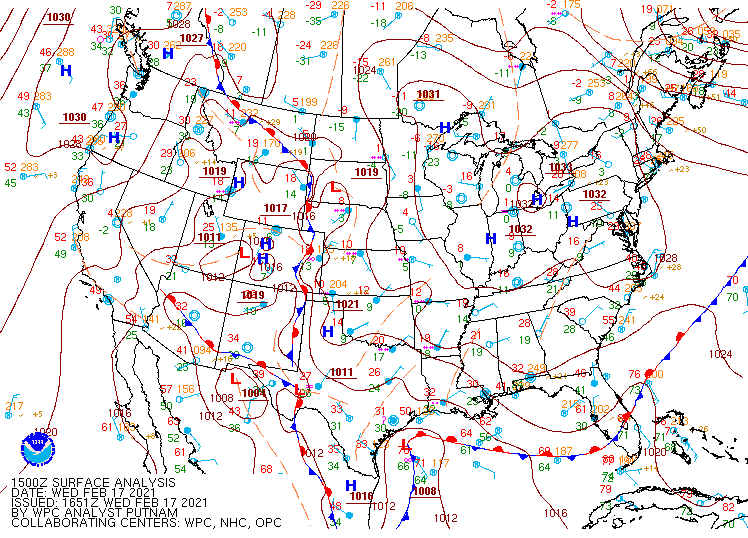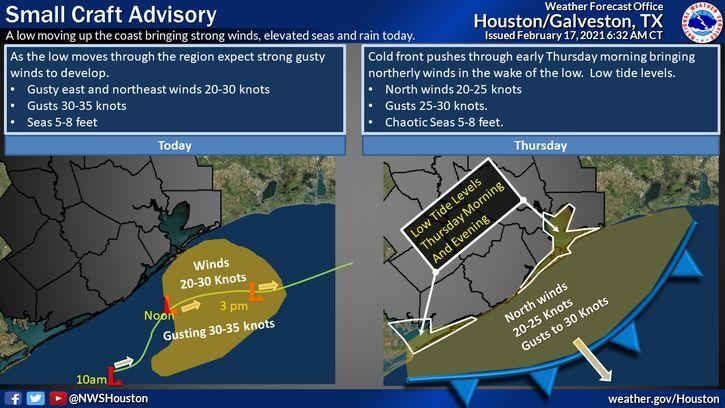 As the low moves east, a push of colder air will bring back freezing temperatures, in the low-30's to upper-20's by Friday morning along with clearing skies. This round will be fairly short-lived, however, with high temperatures near 60 degrees on Saturday and the mid-60's on Sunday.
I doubt that many will miss the cold!