A cold front currently moving southward across Texas will bring showers and thunderstorms to our area later today and tonight along with markedly cooler temperatures. Rainfall could average 2 inches or more over much of the County with precipitation lingering near the coast much of tomorrow. Strong northerly winds gusting to 30-mph and morning temperatures in the 40's over inland areas of the County and near 50's by Friday morning will bring a distinct chill back to the area with temperatures remaining in the 50's throughout the day.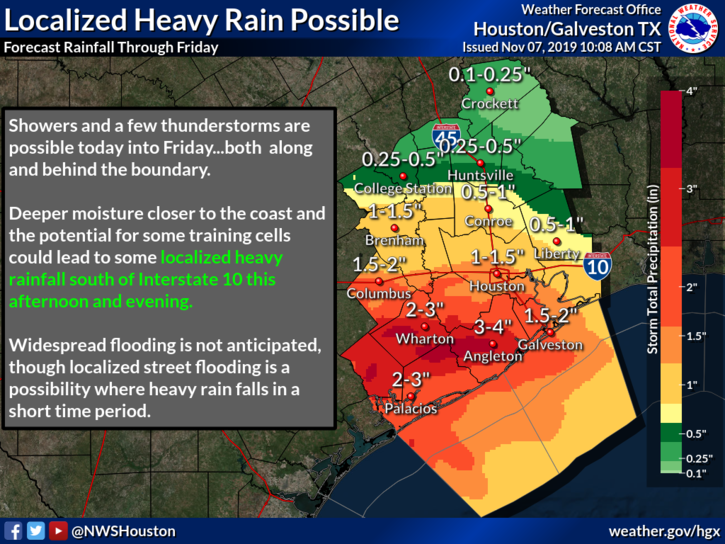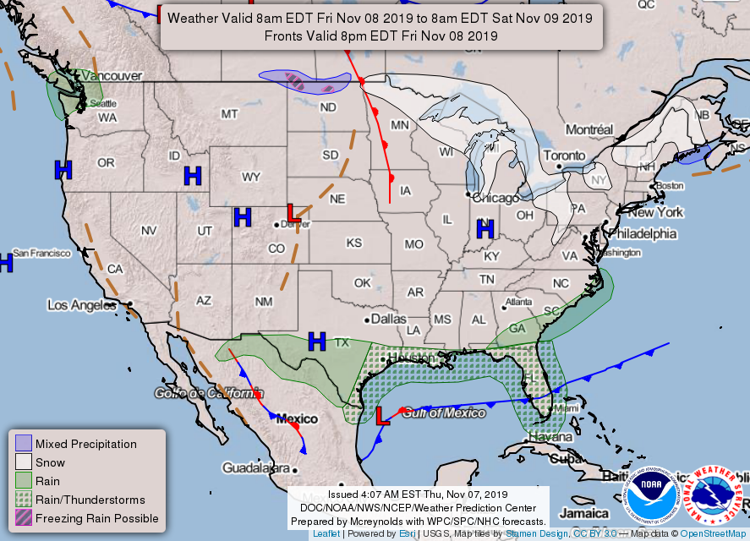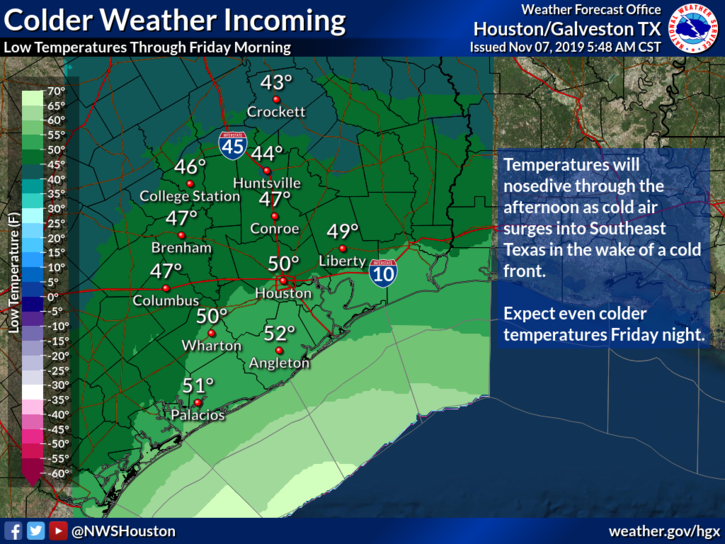 This first front, however, is just a precursor to a second blast of Arctic air due to reach the area by Monday night bringing the coldest temperatures this season. Low temperatures by Wednesday morning are expected to be below freezing over Houston and many areas to the north and west of that city. Lows in the 30's can also be expected over inland sections of Galveston County with lows near 40° even at the coast. Like the first front, precipitation will be slow to move out of the area following the frontal passage with some areas north and west of Houston possibly seeing some light sleet or snow.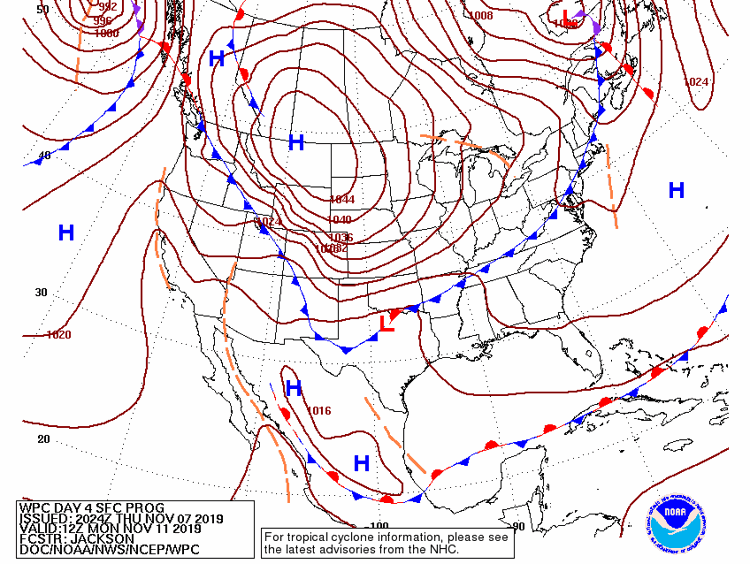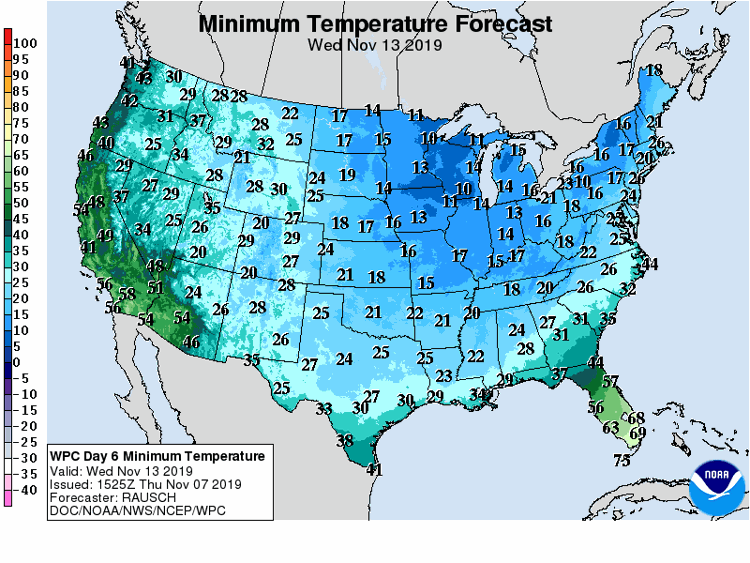 If there is any good news with all of this, it appears as though most, if not all, of Galveston County will escape a freeze with these two fronts.