A warm front moved inland overnight bringing clouds, increased low-level moisture and widely scattered showers over the region.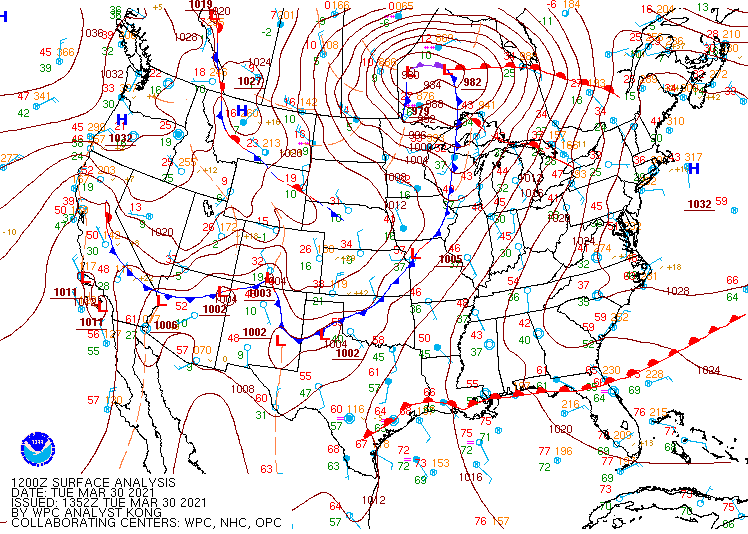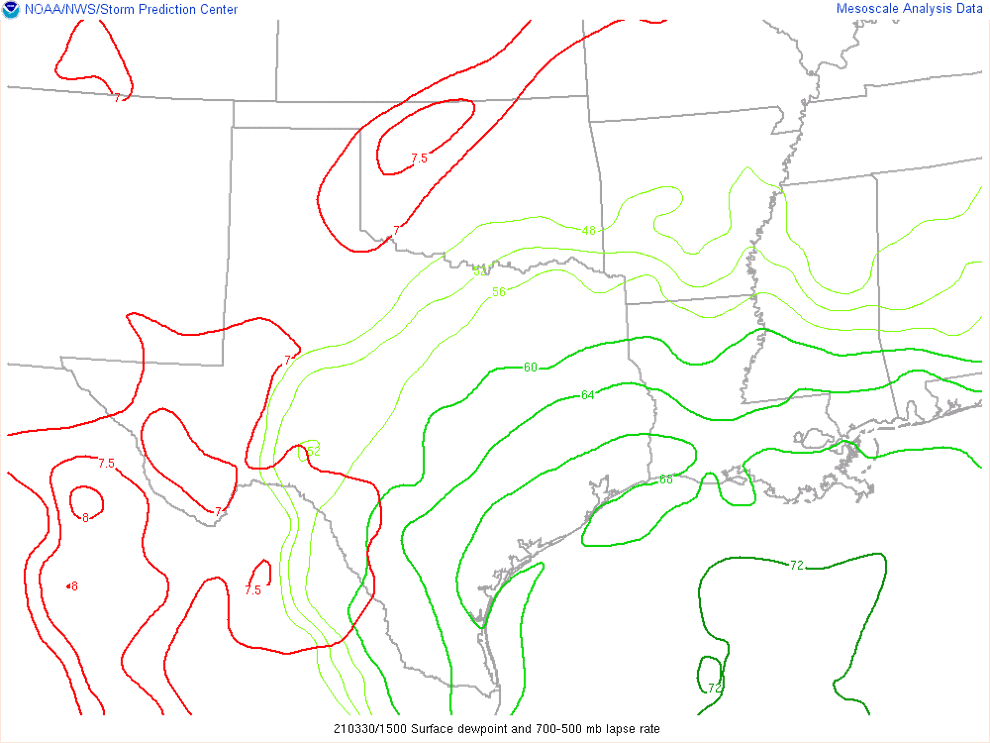 Mild conditions and periods of sun will bring relatively pleasant weather again today.
Contrary to the old proverb about March coming in like a lion and going out like a lamb, this year March will leave more like a lion.
Our weather will change drastically tomorrow into Thursday as a strong cold front enters the state. This will lead to increasing winds, rain chances tomorrow and tomorrow night. Although precipitation amounts generally will be light (less than ½ inch), thunderstorms and locally heavier rains will be possible in some areas.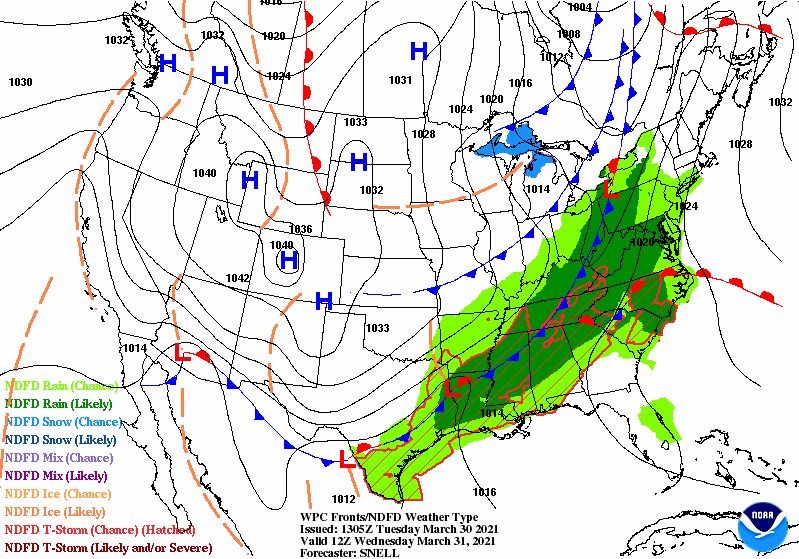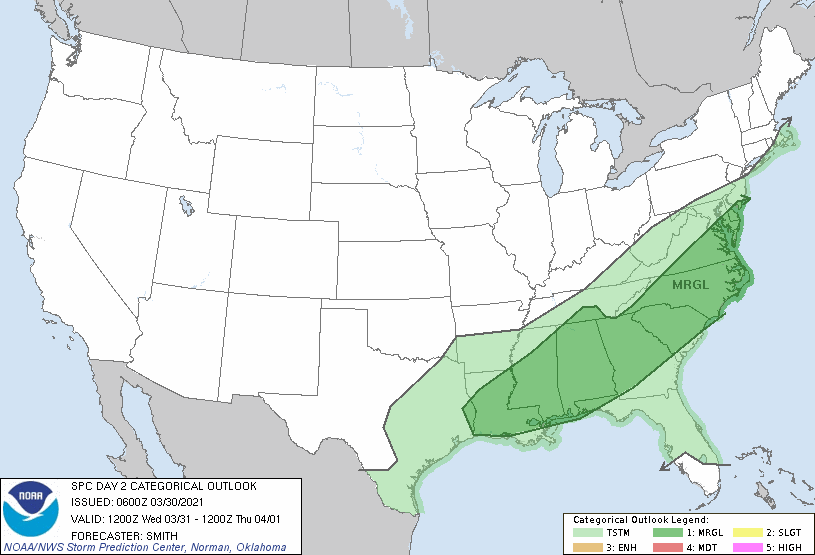 Of more concern, may be strong north and northeasterly winds in the wake of the front, with gusts up to 45 knots (52 mph). This has prompted a Gale Watch for near shore waters, hazardous marine conditions, and wave heights of 11-13 feet offshore.
Maybe even more shocking, the strong cold front will likely bring the coldest temperatures locally since Feb. 23 with lows dipping into the low to mid-40s over inland areas of the County and the upper 40s to low 50s at the coast. With the breezy conditions, the weather will temporarily feel more like winter than spring.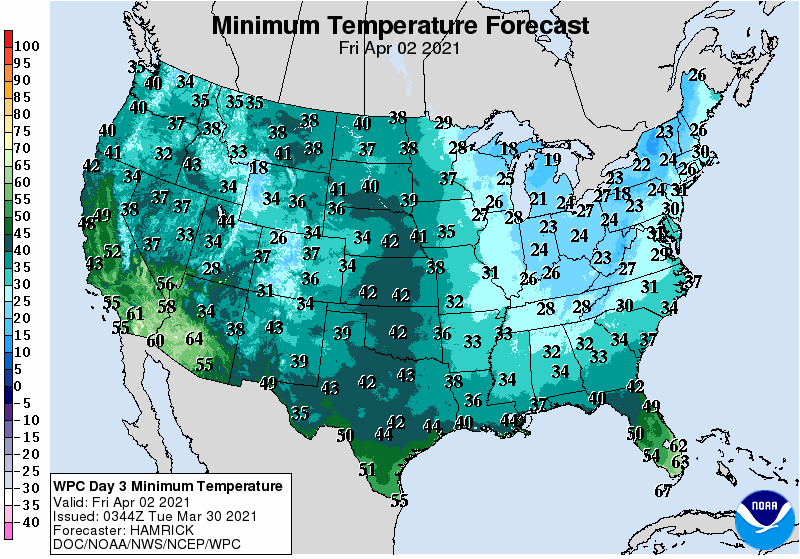 Looking further ahead milder conditions should return by Easter Weekend as the cold high pressure moves off to the east and east to southeast winds gradually return to our area. If this timing holds, we should see high temperatures in the low to mid-70s by Easter Sunday.