Ida is now expected to become a Category 4 hurricane with 140-mph sustained winds at landfall. Could be a catastrophe for the areas directly impacted by the storm.
---
The National Hurricane Service has just upgraded Ida to a Category 1 hurricane with sustained winds of 75-mph. At 12:15 p.m., Ida was located 30 miles south of the Isle of Youth near western Cuba. The hurricane is moving northwest at 15-mph with a barometric pressure of 29.15". At this time, there has been little change in the projected path of the storm and Ida is expected to make landfall late Sunday on the Louisiana coast as at Category 3 hurricane with 120-mph sustained winds.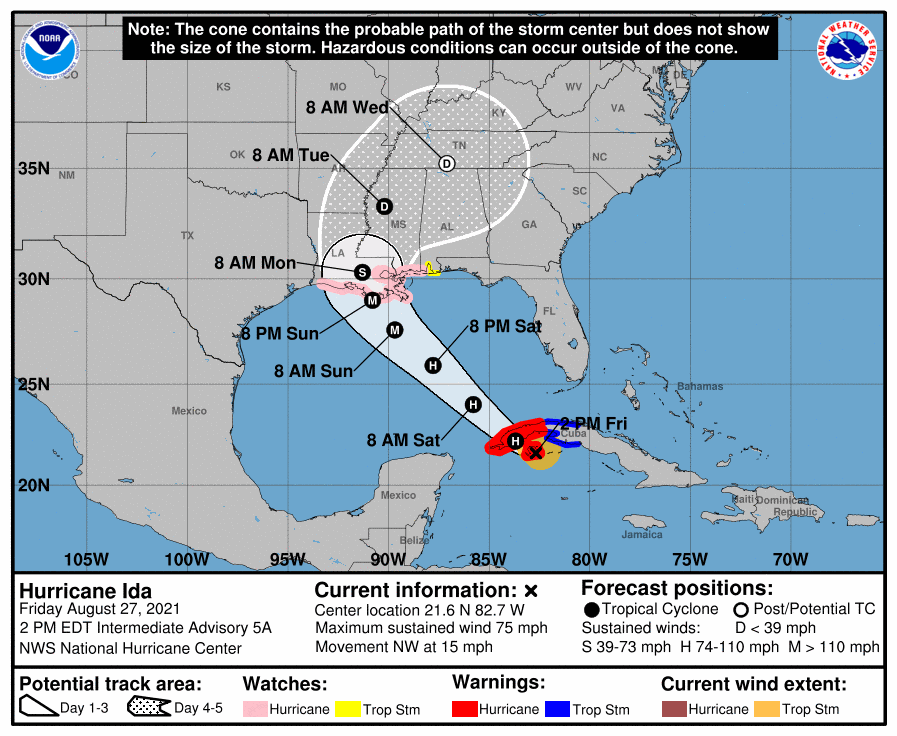 As a result, a Hurricane Watch is in effect from Cameron, Louisiana (just east of the Texas/Louisiana border) to parts of the Alabama Gulf Coast along with a Storm Surge Watch with a storm surge of 7-11 feet projected for parts of the Louisiana coast.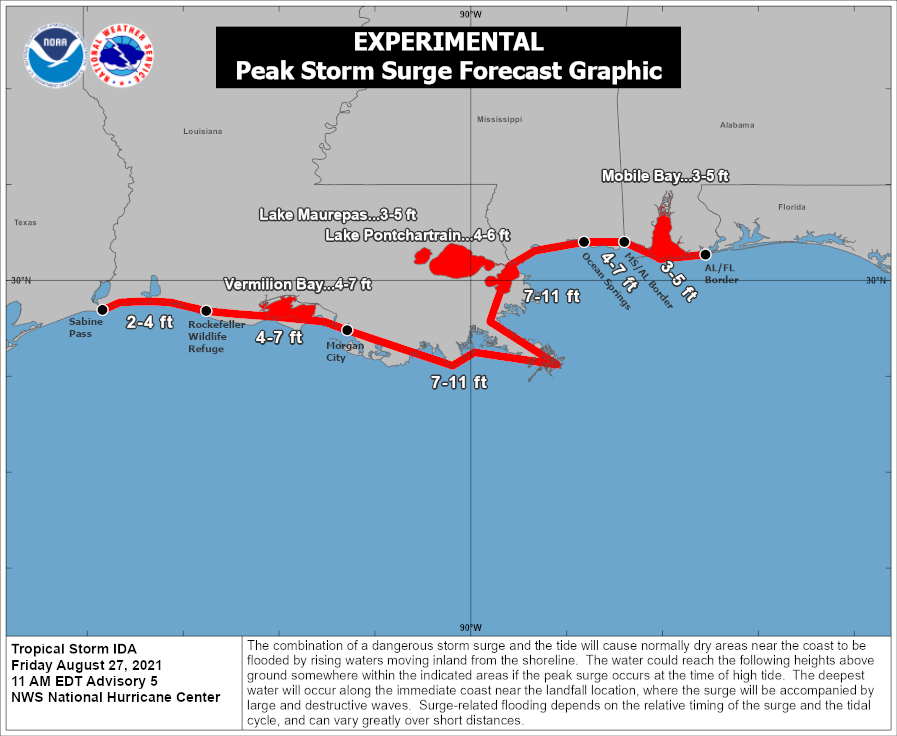 If Ida progresses as expected, the Upper-Texas coast would be on the west side of the system. Local impacts would include large waves offshore, dangerous rip currents, elevated tides of 1-3 feet with minor coastal flooding and possibly some locally heavy rains of 1-3 inches. However, this is all dependent upon Ida's track and degree of intensification. The further east that Ida makes landfall, the less impact we will see locally. By contrast, any unexpected deviation of the expected track to the west, would result in more significant impacts locally.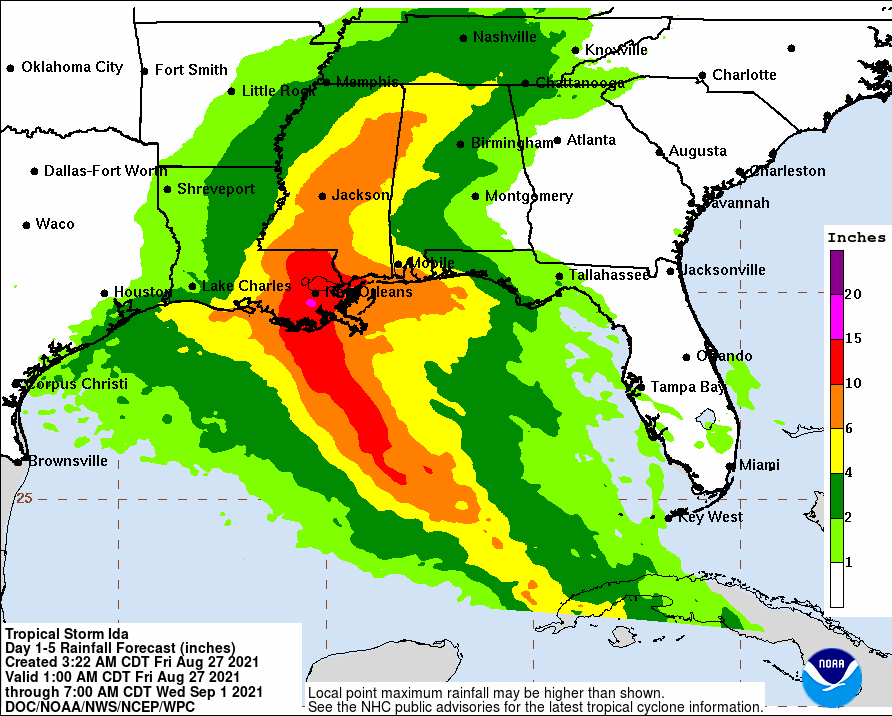 Since Ida will be a dangerous storm and nearing the Gulf Coast this weekend it would be wise for Galveston County residents to monitor future updates and to have storm preparation plans, if any unexpected changes occur over the coming 72 hours.