I think that forecasters are going to get whiplash trying to tease out what Tropical Storms Marco and Laura are going to do and how that will impact Southeast Texas. The good news (for us) is that Marco will likely make landfall over Southeast Louisiana as a Category 1 hurricane.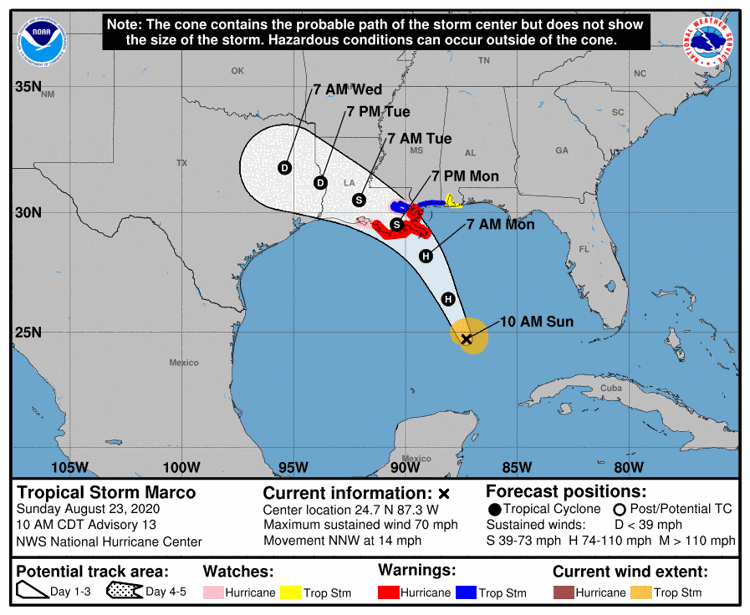 Marco then will turn west in response to high pressure building in from the north and east. This turn may bring some needed rain to the areas of the County that have missed out recently as deep Gulf moisture flows north into the slowly dissipating system over East Texas.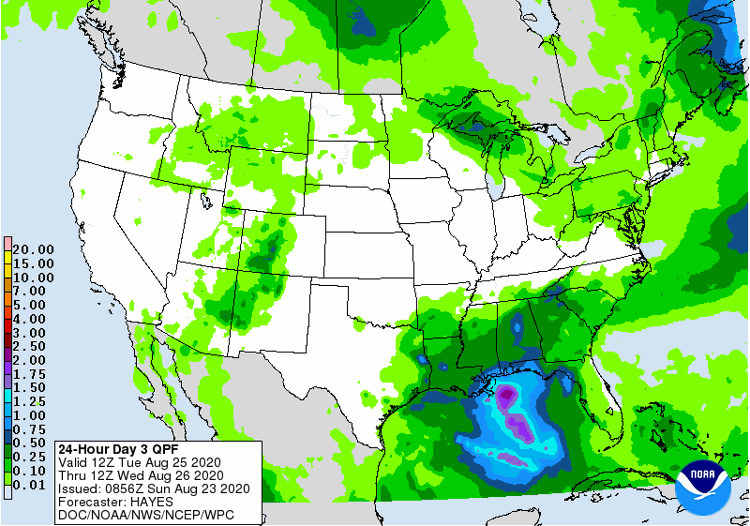 However, the big question and concern for residents of Galveston and surrounding counties is what will become of Tropical Storm Laura as it nears the northern Gulf coast as a projected Category 2 hurricane on Wednesday. This morning's models have shifted further west with a couple of models depicting landfall near Galveston or near Sabine Pass (much as Hurricane Rita did in 2005, prompting a massive and chaotic evacuation of the Galveston-Houston area). This change is reflected in the latest 10 am Advisory from the National Hurricane Center, which puts Galveston County well within the zone of potential impact.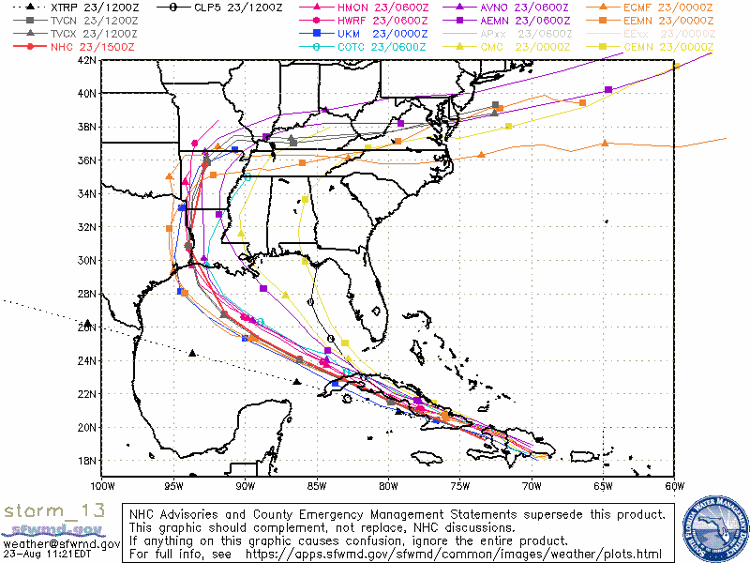 Galveston and the west shore of the Bay now have a 60% plus probability of having Tropical Storm force winds from Laura and a greater than 10% chance of experiencing hurricane force winds.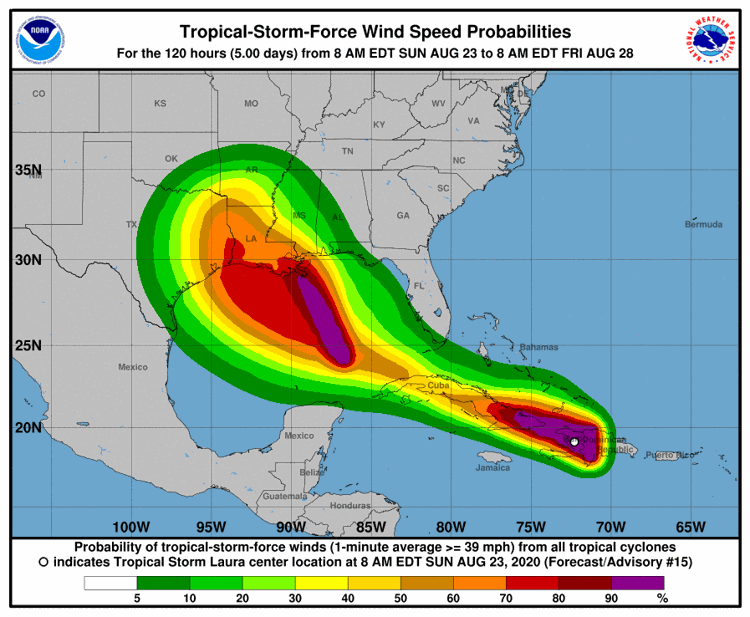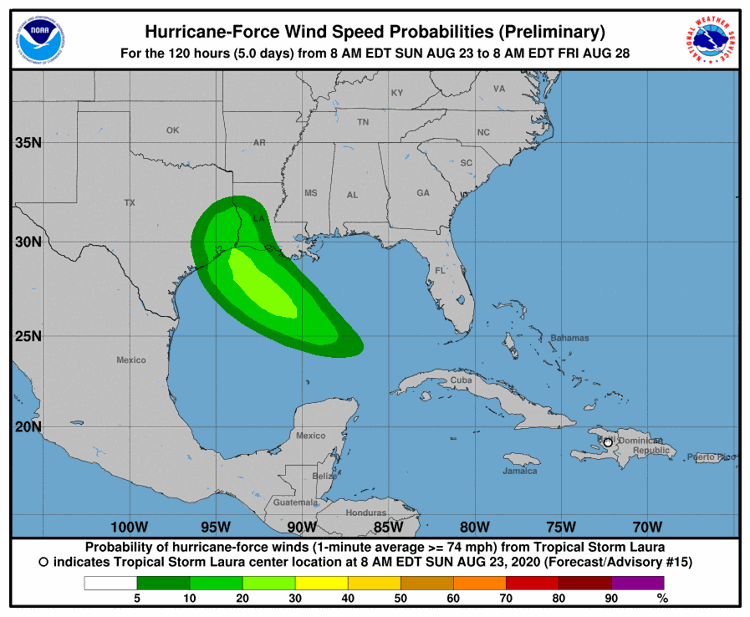 While there continues to be a fair amount of uncertainty with Laura especially, there is enough evidence that Galveston County residents need to take this threat seriously and prepare for the possibility of tropical storm or even hurricane conditions by the middle of this week. Additional information will be issued by the Houston-Galveston Weather Service Office and the National Hurricane Center as this situation develops. And, of course, I will try to keep everyone up to date with the latest forecasts.