Dense fog formed over most of Galveston County, including Galveston Island, early this morning prompting a brief Dense Fog Advisory for morning commuters. The reappearance of fog is yet another indicator of the changing season (in addition to the blustery cold front that blew into the area last weekend).
The fog, labeled "radiation" or "ground" fog, develops most often overnight when heat absorbed by the earth's surface during the day is radiated back into space, especially on clear, longer nights typical of this time of year. The radiational cooling then produces condensation in the air layers immediately above the ground. With light winds, fog could develop again tonight.
Typically, the Galveston County area will receive dense fog (defined as visibility of 1/8 mile or less) 2 or 3 days in October, with the incidence of dense fog (both radiation and sea/marine fog) increasing to 6-7 days per month locally from January through March.
Meanwhile, mild to warm weather should continue for the next 5-6 days with weak high pressure over the Plains as upper-level high pressure gradually builds in from the east by Sunday and Monday. With light east to southeast winds, humidity levels should slowly increase with a chance of showers appearing through the weekend.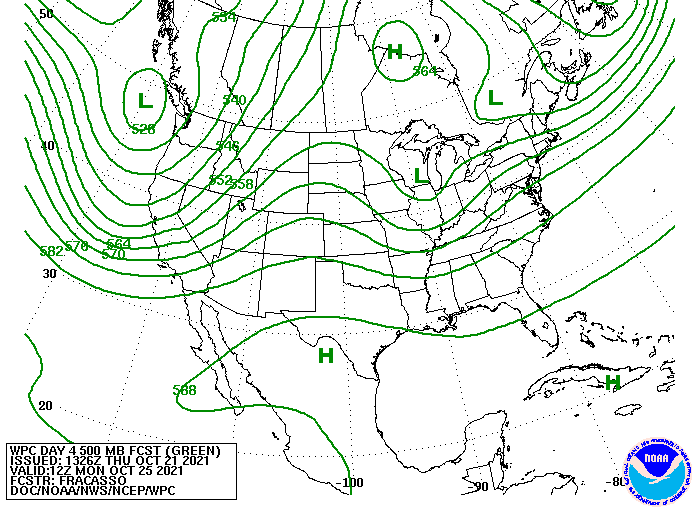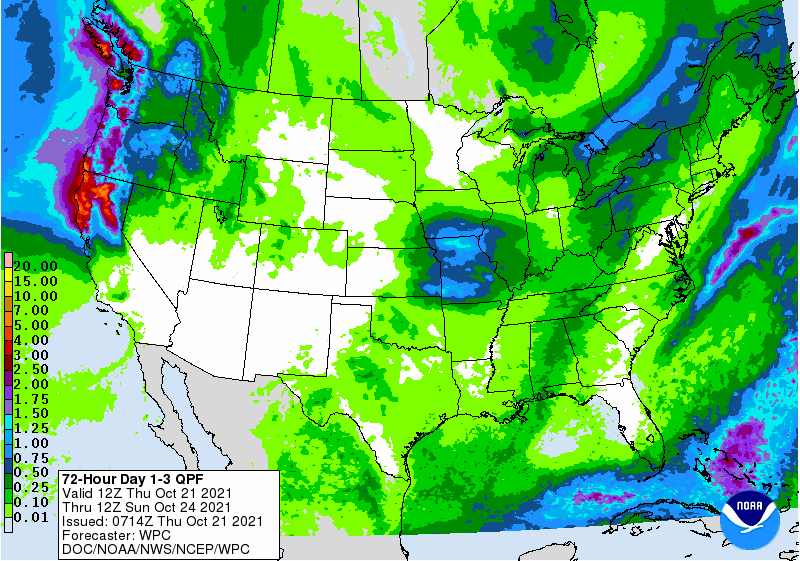 Looking further ahead a vigorous cold front is expected to reach the coast by late Wednesday or early Thursday. This may be preceded or accompanied by showers and thunderstorms with moisture levels perhaps increased by high level moisture streaming in from decaying tropical system over Mexico.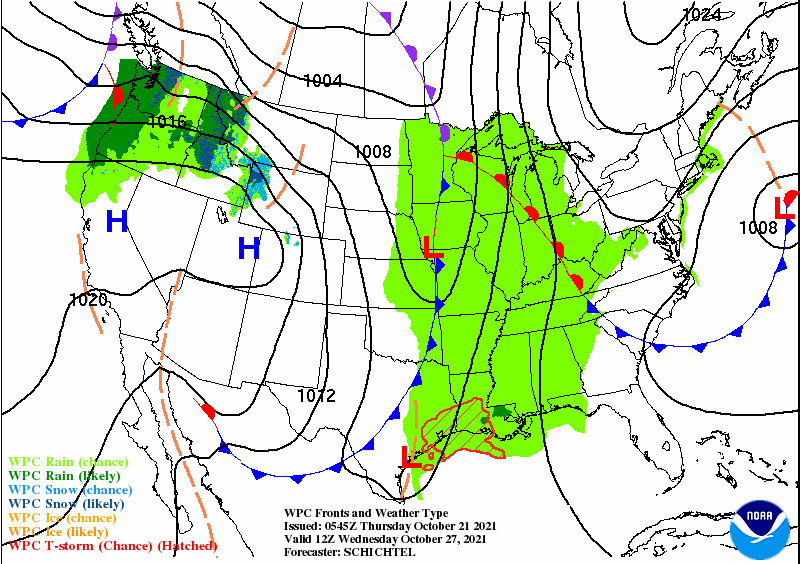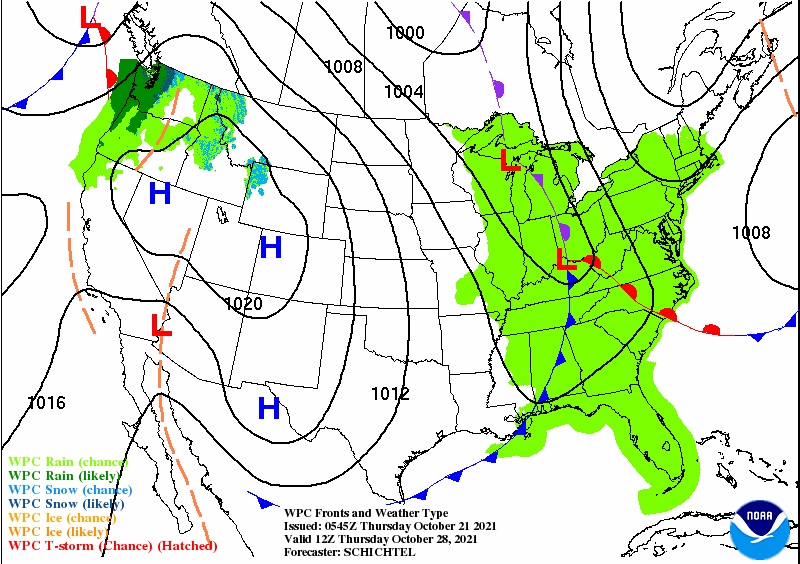 The front will again bring blustery north winds to the area along with temperatures dipping into the low to mid-60's at the coast and upper-50's over northwest portions of the County by Friday October, 29, setting the stage for a cool, clear weekend to end the month as well as near perfect weather for Halloween night.