Thunderstorms rumbled across Galveston County on Thursday and night, bringing up to 3 inches of rain to some areas along the Bay and the extreme northwest part of the County. By late evening, outflow boundaries set off additional storms closer to the coast bringing precipitation totals there ranging from a little over 1/3 to nearly 1 ½ inches. More rounds of thunderstorm activity are expected for at least the next 2-3 days.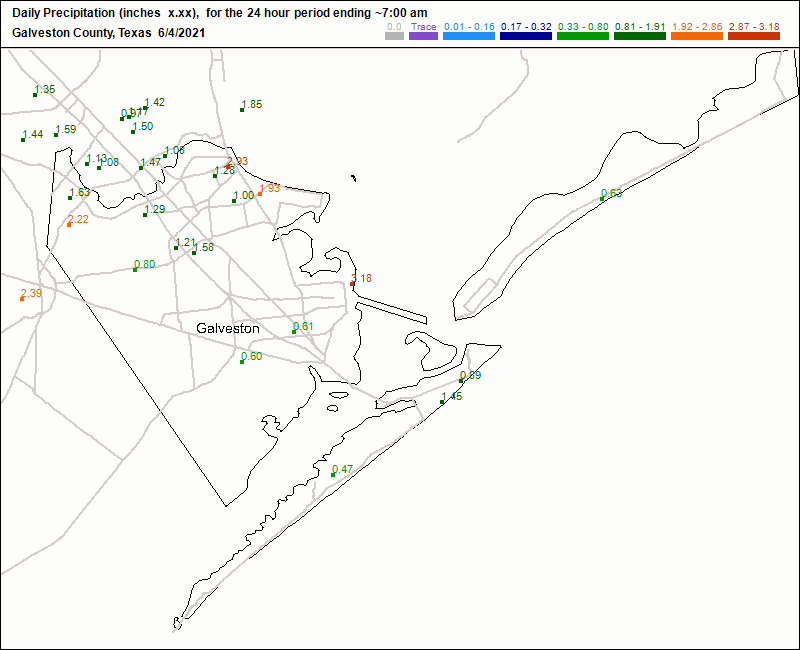 The storms are part of a slowly developing pattern of deep tropical moisture, a mostly stationary frontal boundary over Southeast Texas and an upper-level low pressure trough creeping eastward across the region.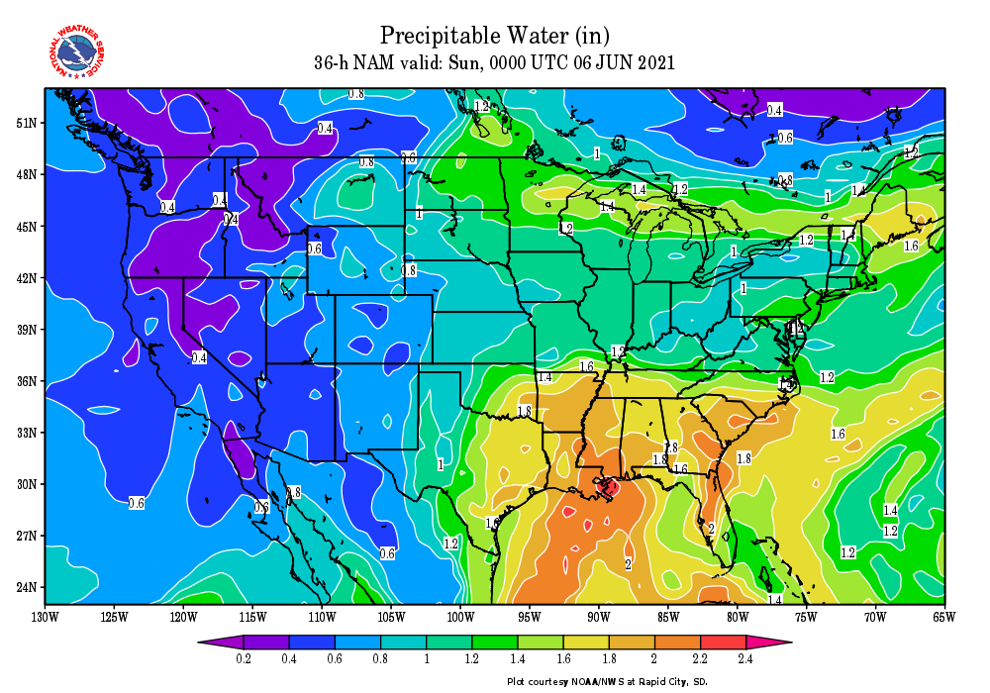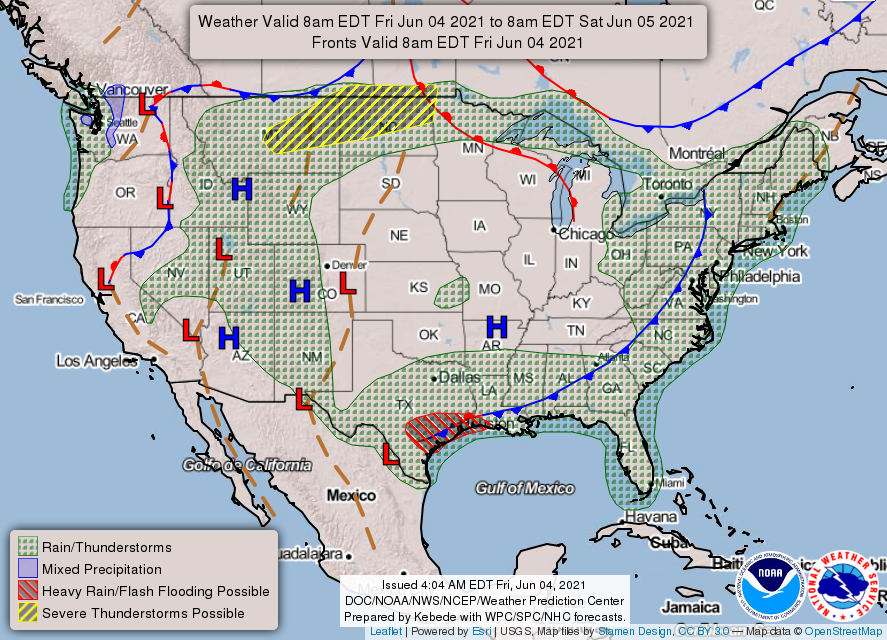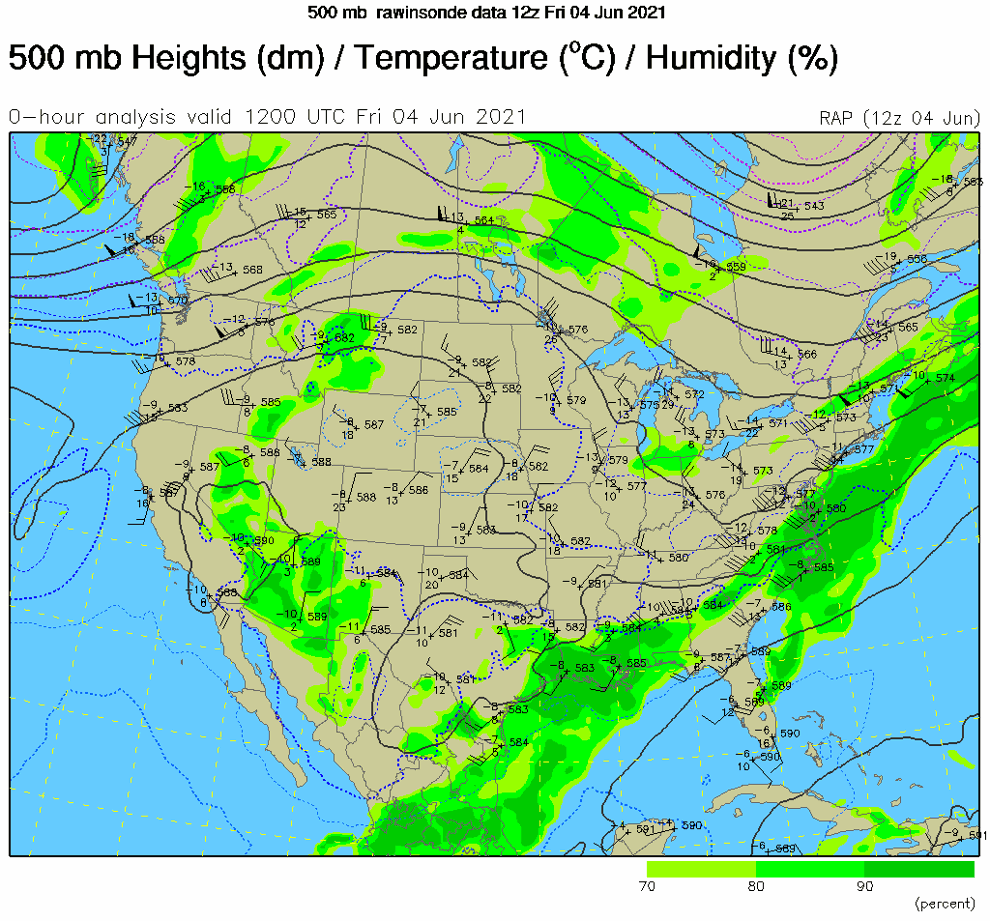 So far, the heaviest rains with this slow-moving system have been in a band from near Corpus Christi to Matagorda County where flash flooding will be possible with any additional rainfall.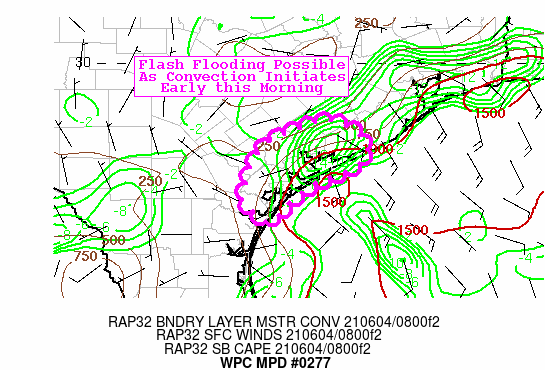 As for Galveston County, the prospects for additional precipitation today and through the weekend remain somewhat elevated with a marginal risk for excessive rains lingering into Sunday.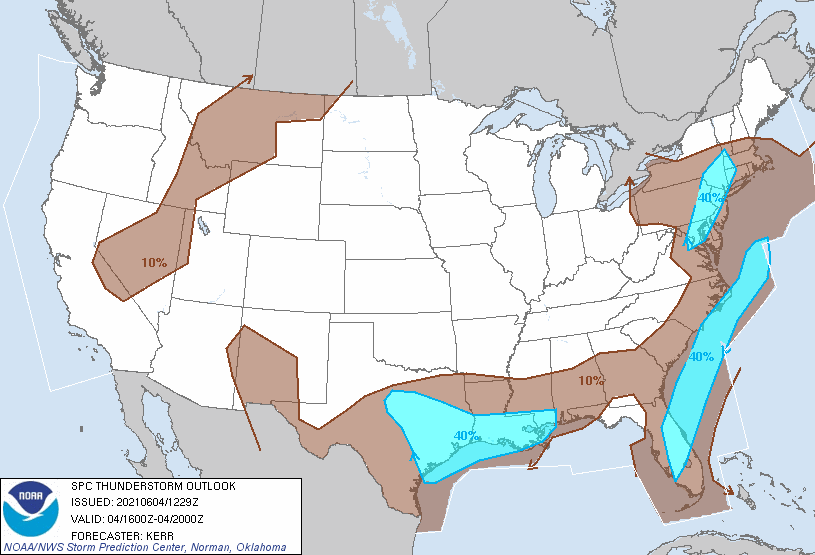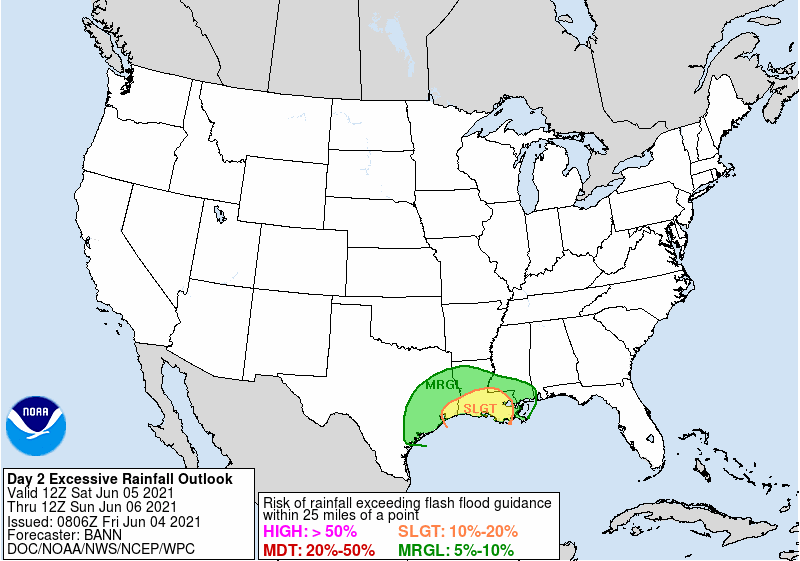 As for the longer-term outlook, high pressure building in late next week should result in a return to more typical June weather with isolated to widely scattered thundershowers in the afternoon hours. Unfortunately, the subsequent decrease in clouds will result in warmer temperatures with afternoon highs in the mid to upper-80's.