Tropical Storm Warnings issued for the Texas and Louisiana coasts
The 10 am Advisory from the National Hurricane Center reveals that Tropical Storm Beta is beginning to make its expected westward turn.
According to the NHC: "The expected slow motion of Beta has the potential to produce a long duration rainfall event along the western Gulf Coast. The potentially prolonged period of rainfall could cause flash, urban, and river flooding, especially where tide levels are above normal."
At 10 am, Beta was centered near 26.6 N and 92.6 W, or about 305 miles east-southeast of Corpus Christi. Sustained winds remain at 60-mph with a central barometric pressure of 994 MB (29.36"). Beta is currently moving northwest at only 3-mph with a gradual turn to the west or west-northwest expected over the coming 12 hours.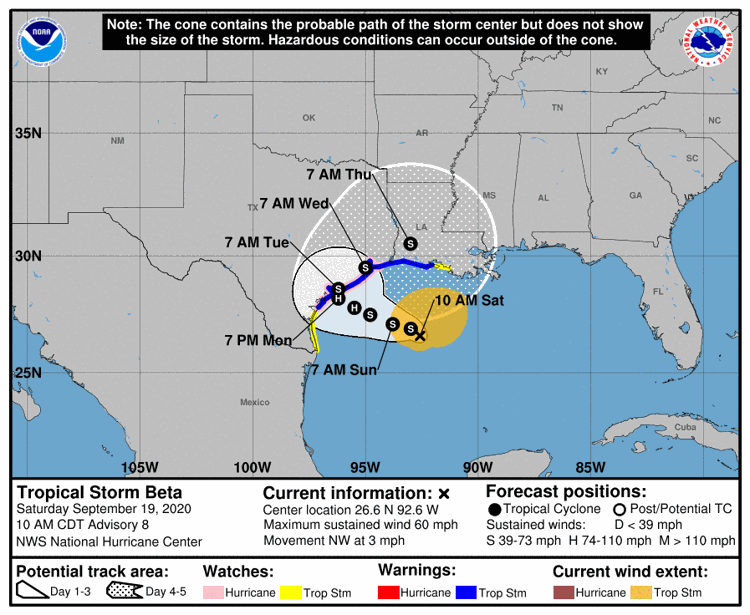 The NHC still expects Beta to become a hurricane prior to landfall on the middle Texas coast (near Port Lavaca if their projected track materializes), however the NHC has lowered its expected peak intensity a little to 75-mph. This is due to southwest wind shear, which is disrupting development to some degree and drier air flowing into the system (see water vapor loop below). The NHC believes that the wind shear and entrainment of dry air may persist a little longer than originally expected.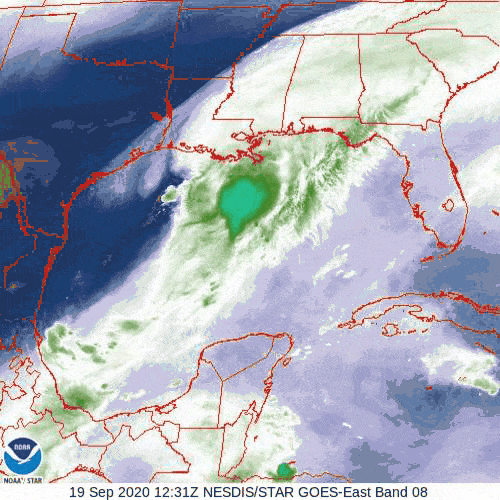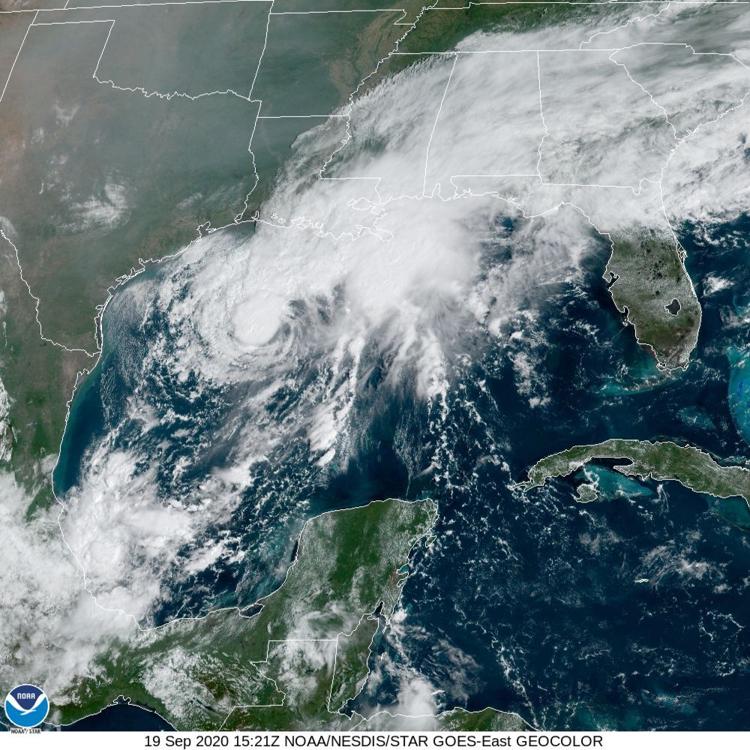 Nevertheless, storm surge and excessive rainfall remain threats for the Upper-Texas coast and Galveston area.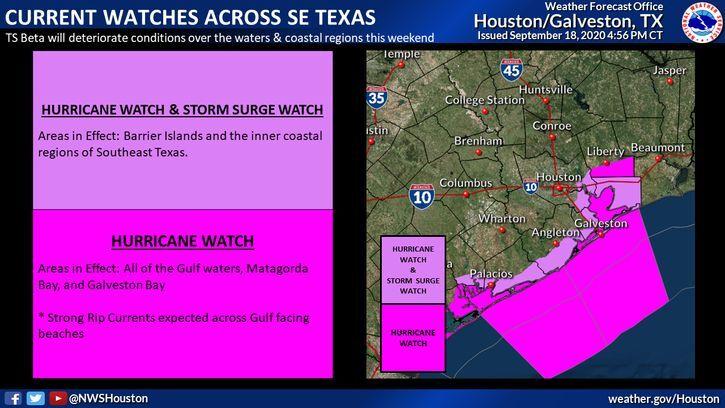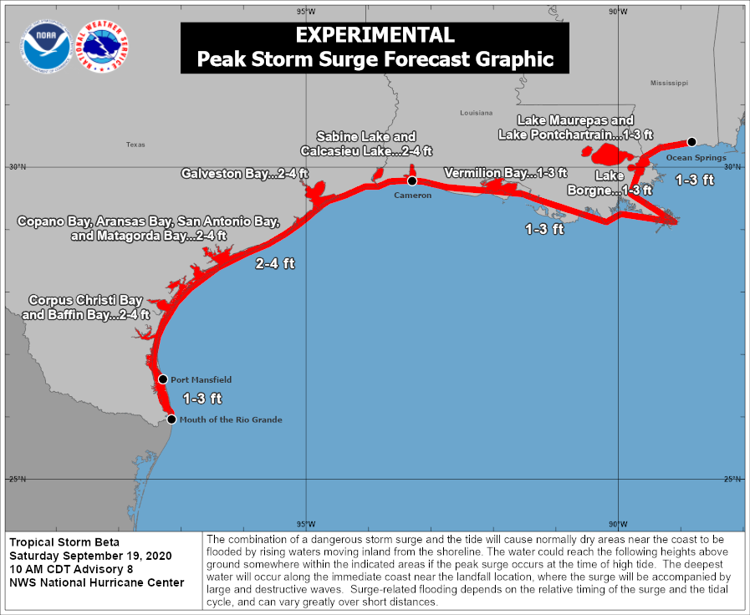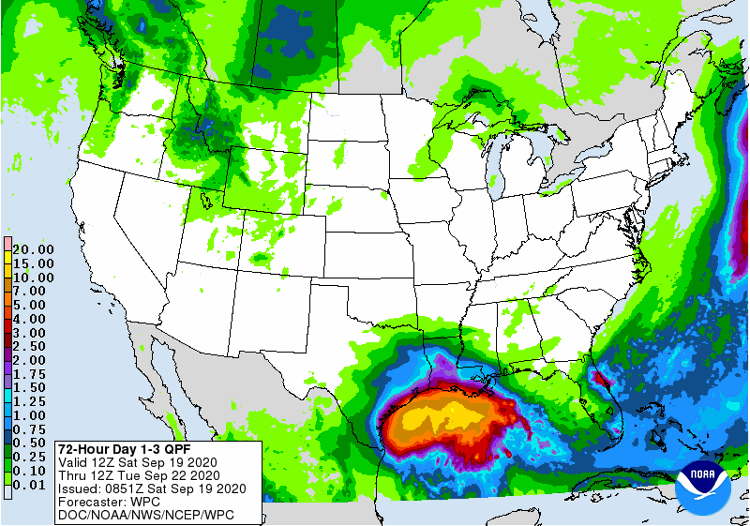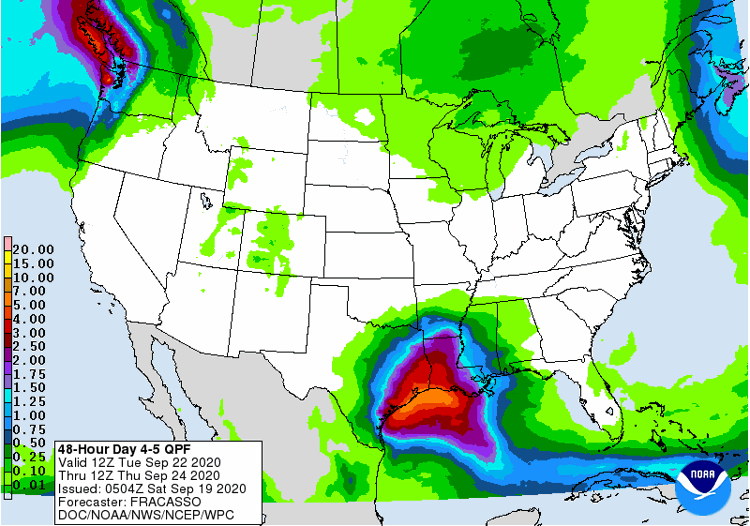 Although the NHC is calling for Beta to slow down and possibly stall near landfall, before turning back to the northeast, the models still remain somewhat divided on the particulars of the storm's movement once it nears the Texas coast, with some showing movement inland and others showing the northeast turn. In either case, there will be significant impacts locally and residents should play heed to recommendations and advisories from the NHC, the Houston-Galveston National Weather Service Office and local emergency management officials.