The first rainbands began moving across Galveston Island this morning as Tropical Storm Beta heads slowly towards the Texas coast. At 10 am, CDT Tropical Storm Beta was located near 27.2 N and 93.0 W, or about 180 miles southeast of Galveston. Sustained winds remain at 60-mph with a central barometric pressure of 996 MB (29.42"). If there is good news with this system, it is that the National Hurricane Center no longer expects any significant intensification, with the system making landfall as a tropical storm sometime early Tuesday in the vicinity of Matagorda ( about 70 miles southwest of Galveston).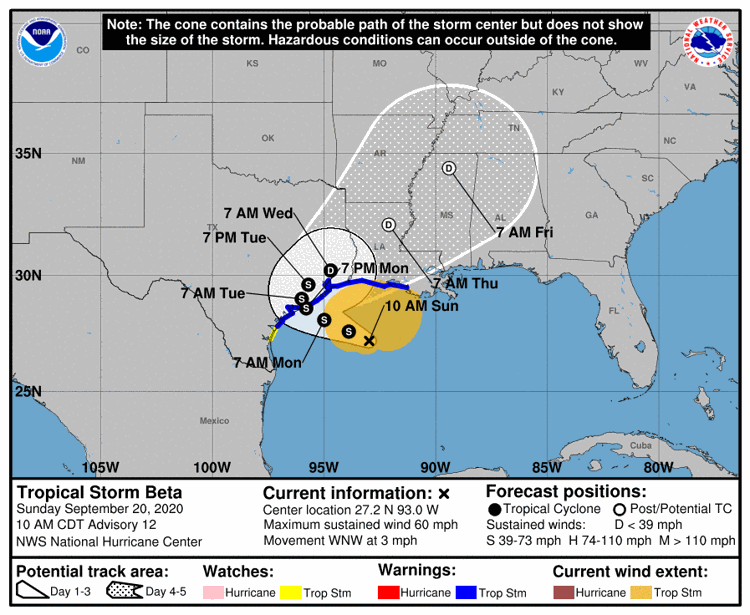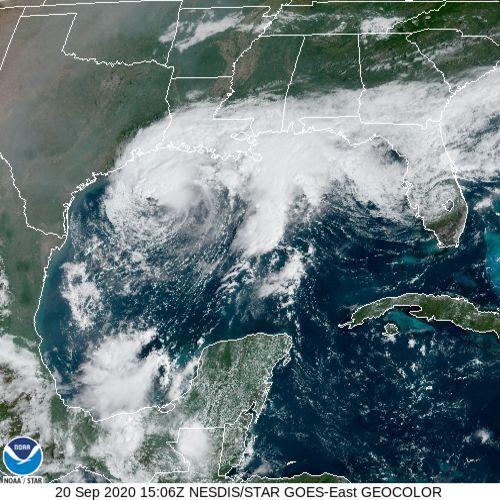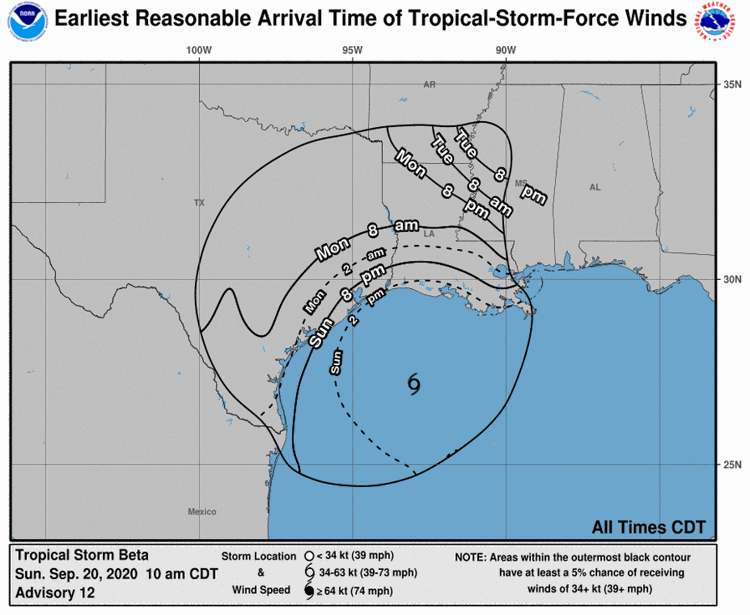 Beta is forecast to remain in weak steering currents for the next couple of days, caught between a mid-level high pressure ridge over Florida and another ridge over the Southern Plains. It is anticipated that the ridge over the Southern Plains will weaken while the ridge over Florida strengthens and amplifies to the west. This will result in a slow increase in forward speed with Beta turning northeastward by Wednesday.
If this scenario plays out as expected, here are some of the impacts we expect to see here:
First, sustained winds of 35-45-mph with gusts to 60-mph (possibly higher in thunderstorms). This morning, Galveston was already seeing wind gusts in excess of 30-mph. Second, inundation levels of 1-3 feet in low-lying areas as tides reach an expected 4-5 feet above the average low tide levels and third, excessive storm rain totals in excess of 12' near the coast and over 8 inches inland. Tides are presently running almost 3 feet above expected values in the Galveston area.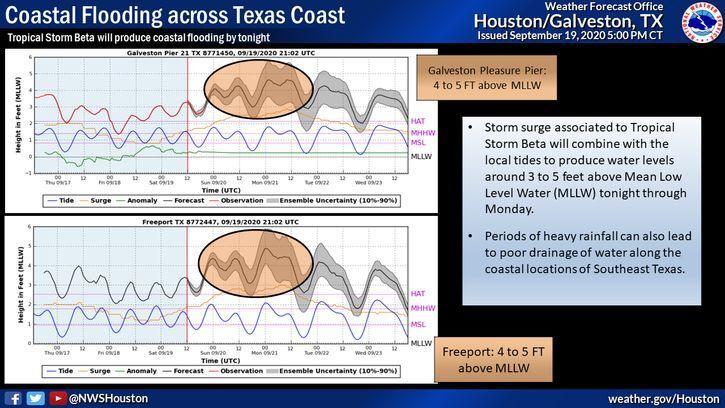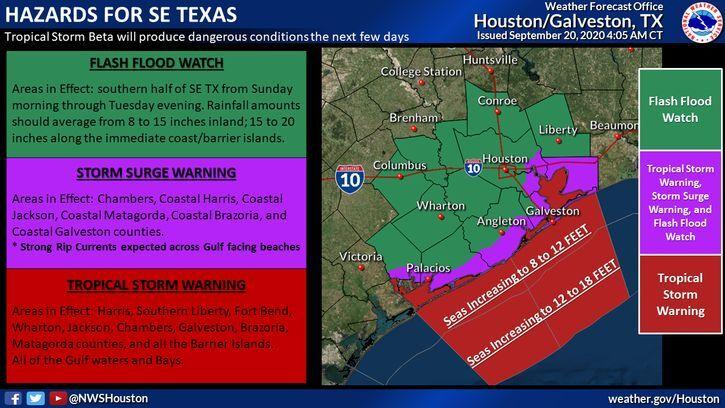 Storm Surge and Tropical Storm Warnings remain in effect while a Flash Flood Watch remains in effect until Tuesday.
Since fairly minor changes in the storm or path could result in drastically different local impacts, please pay attention to any advisories or alerts from the local Houston-Galveston National Weather Service or the National Hurricane Center.