A weak upper-level disturbance moving east from the Big Bend area, combined with ample moisture levels, daytime heating and a weak cold front drifting southeastward toward the Texas coast, has prompted a Severe Thunderstorm Watch for Galveston County and much of the Texas coastal area.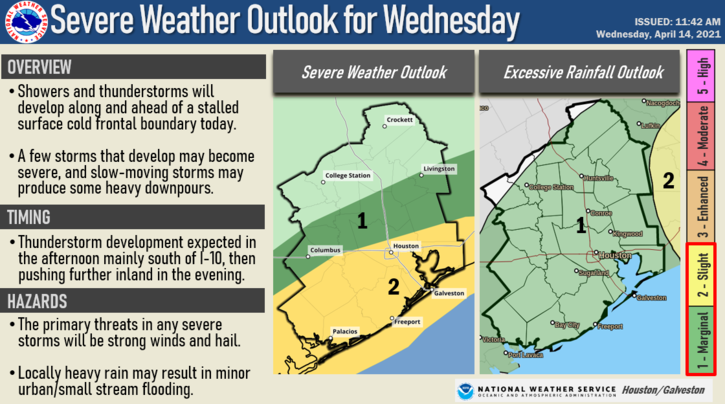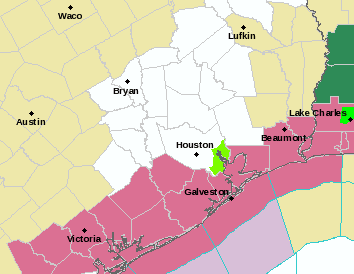 While the chances for either severe weather or excessive rainfall remain marginal, the development of some storms strong winds and hail cannot be ruled out later today.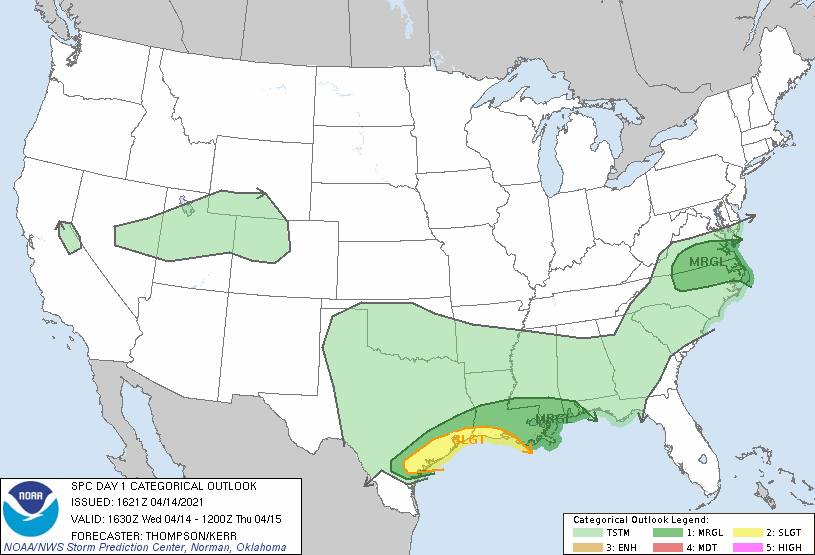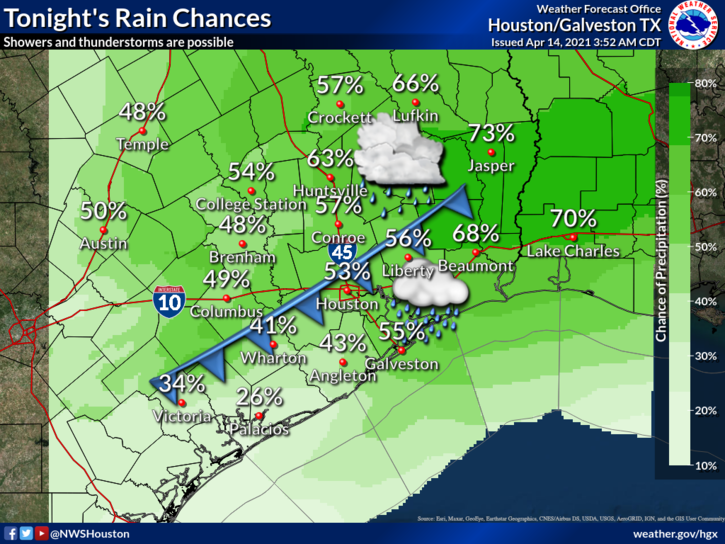 Continued cloudiness and a chance for rain will linger tomorrow behind the front with another good chance for showers and thunderstorms Friday into early Saturday with a stronger cold front moving into the area.
This should lead to clearing skies, breezy conditions and somewhat chilly (for this time of year) weather Saturday night and Sunday. Lows Sunday morning should range from the upper 50s near the coast to the mid to low 50s inland.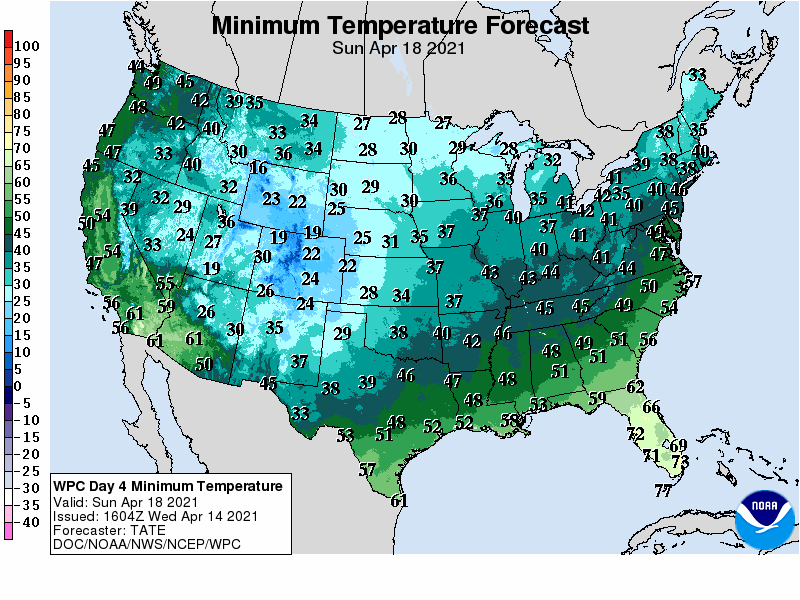 For those who have asked about last night's winds, the peak wind gust at Scholes International Airport  was 40 mph with sustained winds of 31 mph.
This led to some minor flooding in the lower areas near the coast and bay.
Brisk southerly to southeast and east breezes will continue through Saturday, with winds veering around to the north and northwest over the weekend.